Hello everybody! We are two roommates who have come to Scorum to give you some stinky picks. For each event, we're going to be coming up with themed parlays with really high odds. We've dubbed this type of parlay the "Stinky Parlay". Tail us with caution and be aware that these are mostly just for fun, but we'll be playing them anyway. Cheers!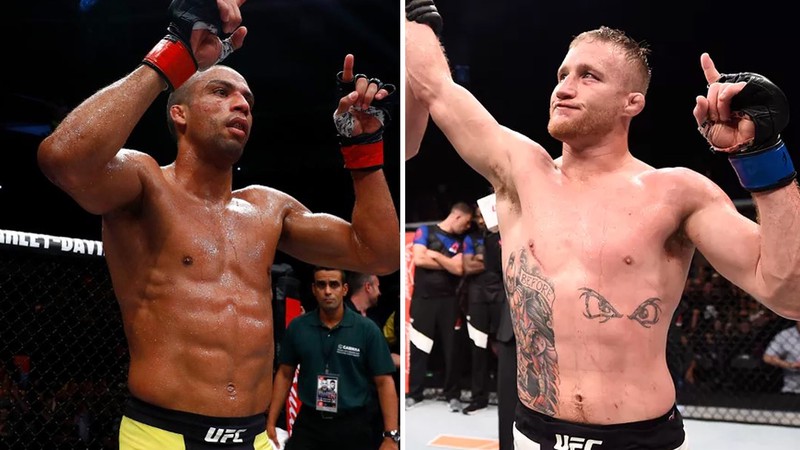 Fandando's Stinky Parlays
Once again, I came up empty with picks that were just too damn stinky for their own good. In a card that garnered more boos than cheers, I'm a firm believer in the fact that the stench was directed more towards the quality of the fights, rather than the quality of my parlays. However, this week is bound to be different.
Wrestlefuckers United
Ray Borg ML (-320)
Enrique Barzola ML (-115)
Josh Emmett ML (-110)
Michelle Waterson ML (+120)
Paul Craig ML (+155)
$5 to win $126.40
There's no secret to where these fighters want to take the fight when they're in the cage. All of them want to be doing the dirty on that canvas, gyrating the hips and giving some hair a gentle tug en route to wrapping up their opponent in their loving embrace. Barzola can get a bit aggressive with his sweet, sweet loving on the canvas, but for that we have to love him all the more. Any suave Peruvian man with a nickname that refers to his physique is someone I'd let take me down any day of the week ;)
3rd World Problems
Kennedy Nzechukwu ML (-175)
Sodiq Yussuf ML (-145)
Enrique Barzola ML (-115)
Sabina Mazo ML (-155)
$5 to win $35.83
In a sport dominated by guys from the U.S., Brazil, and Russia, it's always nice to see representation from other countries outside of the mainstream. Here we've got two lovely young Nigerian lads, a suave Peruvian, and a lovely young Columbian lady looking to do their countries proud. Sure, it may be the only time we see Columbia and Ukraine "go to war," but if they were to battle it out, wouldn't you be morbidly curious to see who would win?
Back From the Dead
Josh Emmett ML (-110)
Alex Perez ML (-330)
David Branch ML (+110)
Karolina Kowalkiewicz ML (-140)
$5 to win $39.78
All of these fighters suffered rather brutal knockouts in their last fights and are looking to bounce back from having their head bounced off of the canvas. In Josh Emmett's case in particular, the last time we saw him, he was having his orbital bone pushed through his brain matter with some assistance from Jeremy Stephens. Regardless, it's good to see that he's fucking moving again. Kowalkiewicz found out what it's like to get hit by the female version of Wanderlei Silva, and Perez found out that blows to the back of the head only count when you're fighting in a division that's not being cut anyways. David Branch... well, I guess he got initiated into whatever that religion Jared Cannonier is always representing. Regardless, all of these fighters have seen the gates of Hell, and I guarantee that none of them are looking to return.
DrScoobertDoo's Parlays
Unfortunately for Dr Scoobert here, he had his amateur MMA debut last weekend, and despite looking good in the cage, broke his leg when his opponent took him down. Due to the nature of the painkillers he's on, writing wasn't really an option for him. Hopefully we'll both be back in two weeks for UFC 236, but for now, you'll just have to settle for my stinkers.