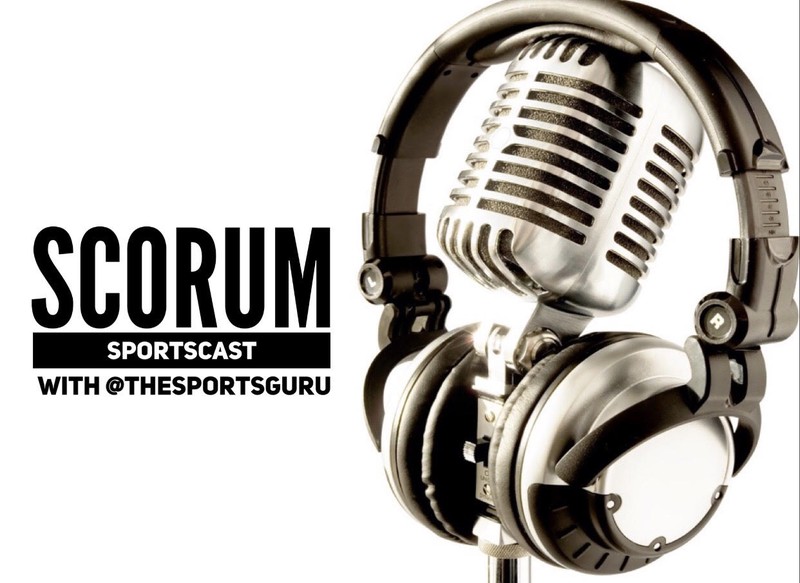 I am thrilled to announce my 240th Scorum Sports Cast! You can find me @thesportsguru and I will be giving you the best 5-10 minute sports rants here on Scorum every day. On today's episode I will talk about the news that broke over night that is rocking the MMA world.
Conor McGregor tweeted out just after midnight that he is retiring from the sport of MMA. This is the second time that Conor has done such a thing, but this time is it for real?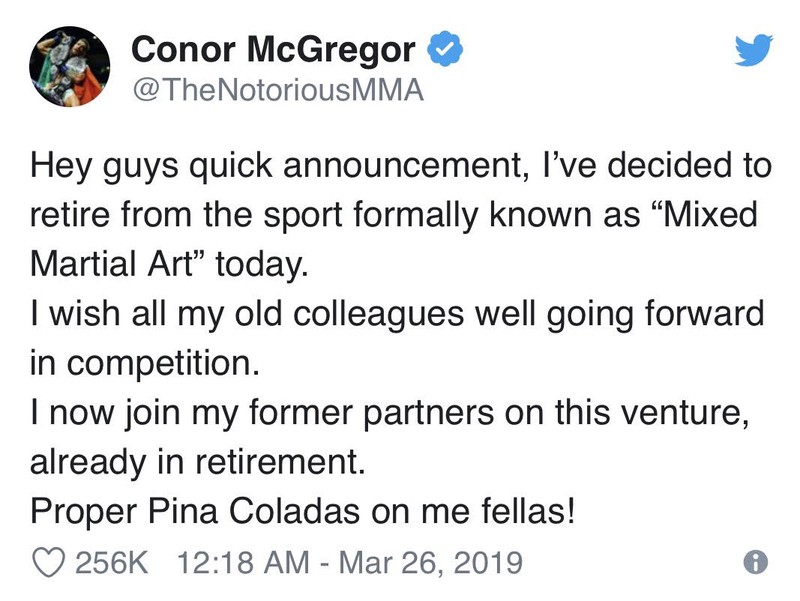 My good friend and Scorum blogger, @brandonk, is the best MMA/Boxing person to follow on here. Brandon will have his thoughts posted later and I highly recommend that you check out his post.
As far as my thoughts, I sure as hell hope that Conor is not serious. He is my favorite fighter and is the reason that I really embraced the sport over the last 2 years. Conor does not need the money though and he is worth around $100 Million. Plus, his whisky brand is flying off the shelves world wide and he has a ton of avenues to make boat loads of cash in the future that don't involve him fighting.
But for my selfish reasons, I hope we get at least a handful of fights in the future still.
What do you think? Is Conor actually done or is this part of a negotiating strategy?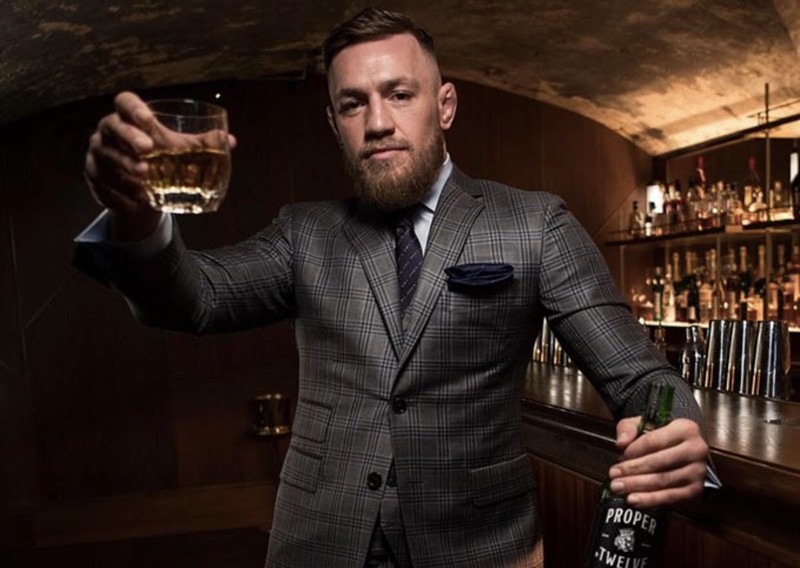 I would love to tell you all about it in my new Scorum Sports Cast. To check out my 240th show just click the play button below. I look forward to hearing your input and comments. Cheers!