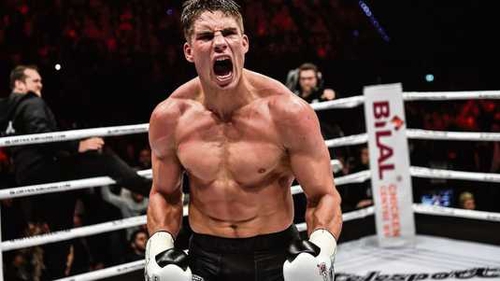 It has been announced officially by Rico Verhoeven that he is going to fight against Brazilian fighter: Guto Inocente during this September's Glory 59 event in Amsterdam. It was long rumored that Rico would have a rematch against his rival Badr Hari, but this fight is not going to happen any time soon.
Although Guto Inocente is quite an unknown name to most of us, he is an impressive fighter and not so 'Innocent" as his name might suggest. He has only fought 7 matches in Glory so far, but managed to win 6 of them and lost one fight, which was against Belgian Kick-boxer: Ben Saddik Jamal.
Check out his amazing KO against Demoreo Dennis:
Do you think Guto Inocente will be a match for the King of Kickboxing?