An embarrassing incident occurred before the World Superbike (WSBK) Indonesia at the Mandalika Circuit. An irresponsible party was found to have opened logistics, including a motorcycle belonging to the Ducati team without permission.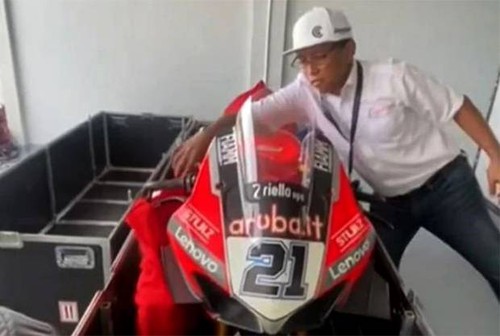 WSBK motorbikes are known to have arrived in Lombok, West Nusa Tenggara (NTB), Monday (11/8/2021). However, apparently there were some boxes that were opened earlier, before the participating teams arrived.
Knowing this, apparently the Ducati is known to be angry. They even filed a complaint with the WSBK. WSBK Executive Director Gregorio Lavilla apologized and immediately took firm action.
"We're really sorry. This incident is beyond our control. The employee in question has been fired," said Lavilla, quoted by Speedweek.
This incident certainly tarnished the name of the Mandalika Circuit. In fact, this is the first international standard race to be held by the 4.3 km track.
The Mandalika Circuit will host the 2021 WSBK. In the 2021 WSBK calendar, Indonesia will host the 13th series which will take place on 12-14 November 2021.
The safety of the track must also be improved, because the Mandalika Circuit will also become the most prestigious motorcycle racing championship, namely the 2022 MotoGP. The race is scheduled to take place in March 2022.
#MOTOGP