The 2020 MotoGP series will be held again this weekend. The location is still at Marco Simoncelli's Misano World Circuit, Misano Adriatico, the same as the previous series at the 2020 San Marino MotoGP.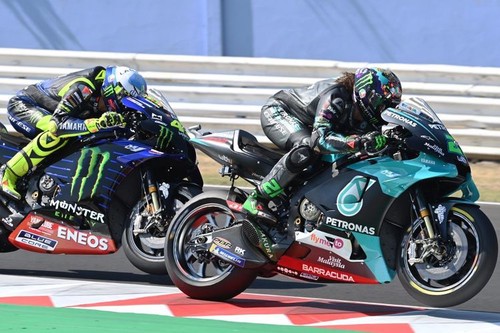 According to the 2020 Emilia Romagna MotoGP schedule, training sessions will begin on Friday (18/9/2020).
Check out the full 2020 Emilia Romagna MotoGP schedule.
In last week's race, Franco Morbidelli successfully climbed the top podium at Misano. He beat Francesco Bagnaia and Joan Mir who finished second and third respectively. Through these results, Franco Morbidelli won his first victory in the primary class. He is joined by Fabio Quartararo, Brad Binder, and Miguel Oliveira who have also recently climbed the top podium in MotoGP this season.
There is a tendency for surprises and drama to come again at the 2020 MotoGP Emilia Romagna this weekend. Moreover, the competition is so fierce, considering that the top nine in the MotoGP 2020 standings are temporarily only 23 points adrift.
Out of the six MotoGP 2020 races so far there have been five different winners, four of whom have only climbed the top podium of the primary class this time. Only Andrea Dovizioso, the 2020 Austrian MotoGP winner, has won the MotoGP race before this season.
For the time being, Dovizioso occupies the top position in the standings with 76 points. He was overshadowed by Fabio Quartararo who finished second with 70 points.
The series of activities on the track at the Emilia Romagna MotoGP will kick off today with two training sessions. There is also training on Saturday (19/9) tomorrow, which will be followed by qualifying for the start race on Sunday (20/9).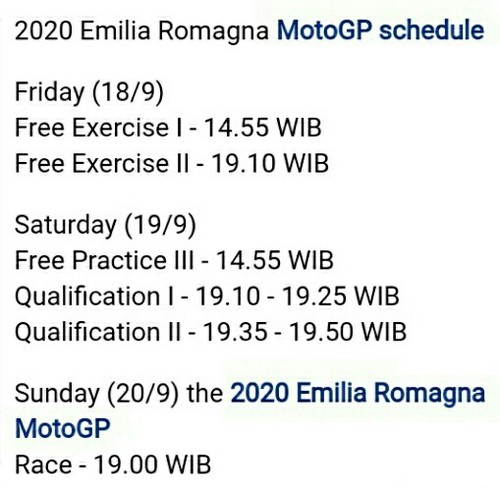 @aronexxon