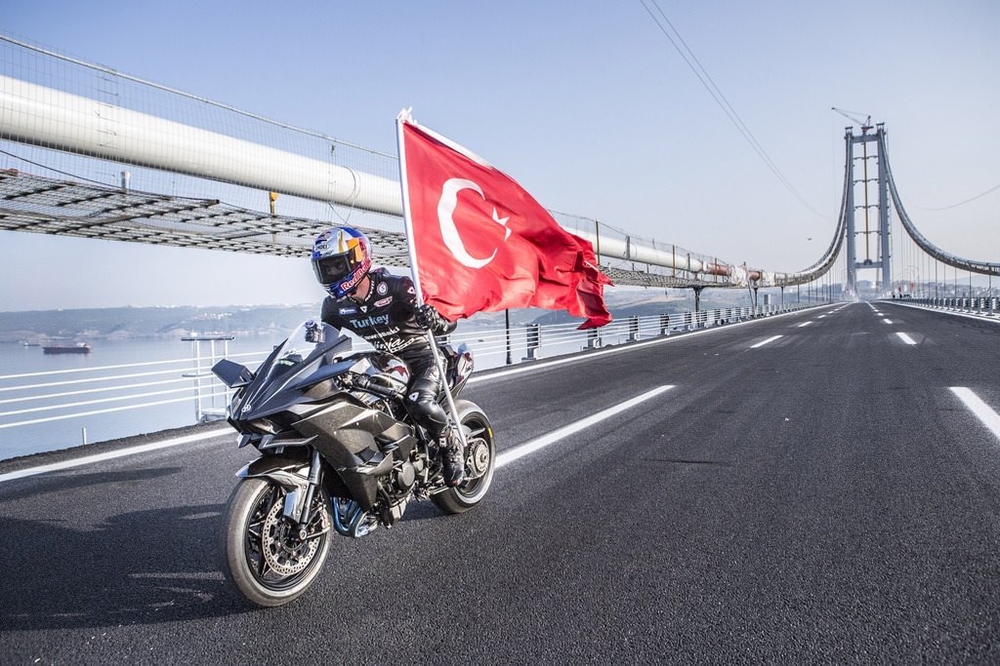 Kenan Sofuoğlu was born on July 25, 1983 in Adapazarı Akyazı. Originally from Trabzon. İrfan Sofuoğlu, the engine mechanic, is the third of his four children. the names of your brothers are Bahattin and Sinan. Family motor racers.mother's name is Nuray Sofuoğlu. She has a sister.
In the August 17, 1999 Gölcük earthquake, the houses in Adapazarı were destroyed 10 seconds after the earthquake started. Sofuoğlu brothers were luckier than the 15 people who lost their lives in their apartments and were saved right under the dent. 2000 Motorcycle Track Championship Turkey has achieved its first Group B.
Kenan Sofuoglu, Turkey Motorcycle Track Championship in 2001, Superstone was third in 600cc class. (The first one of the race was Sinan Sofuoğlu and the second was Bahattin Sofuoğlu.) In the 2001 Balkan Motorcycle Track Championship, the first three ranks were second with Sinan Sofuoğlu and Bahattin Sofuoğlu.
While the Sofuoğlu brothers achieved all these achievements, they decided in 2002 that the Kenan brothers would join the races in Europe with the reason that their financial situation was inadequate and difficult to sponsor. Kenan Sofuoğlu went to Germany in 2002 and won the Yamaha Cup competition in the same year. At the end of the contest, his eldest brother, Bahattin, died in a traffic accident in 2002. Kenan Sofuoğlu is carrying his brother Bahattin Sofuoğlu's name in his international racing helmet.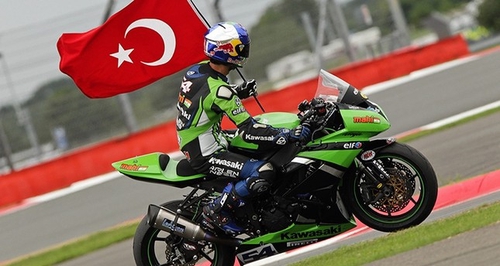 2002'de Almanya'da, Hannover'de, daha sonra Braunschweig'de, 2003'te 2005'te Düsseldorf'ta, 2006'da Hollanda'da Zwolle'de yaşadı.
2003 sezonunda Supersport-IDM'de 2. 2004 sezonunda Fim Superstock 1000 Cup üçüncü şampiyon oldu.
2005 Superstock-1000 şampiyonasını seçti. İlk iki yarışı kazanmasına rağmen, İtalya yanlışlıkla kaza sonucu Misano yarışında yarışmayı başaramadı.
2006 yılında Supersport-WM ile başlayan Yamaha, sponsorluk sorunları nedeniyle Alman ekibinden ayrılmak zorunda kaldı. Ancak son olarak, İsviçre'de yaşayan ve ismi gizli tutulan bir Türk işadamına sponsor olarak Ten Kate'in Honda ekibine katıldı. Supersport WM 2006 sezonunda 3. oldu.
2007 Supersport Dünya Şampiyonasında, sezonun sonunda üç yarış için şampiyon oldu.
Kardeşi Sinan Sofuoğlu, 9 Mayıs 2008'de Kocaeli Körfez Pistinde motosiklet kazasında hayatını kaybetti.
2010 Supersport Dünya Şampiyonasında birincilik ödülü kazandı. 2010 Techomag, CIP ile anlaştı. 2010 yılında Moto 2, Portekiz ve İspanya'nın yarışlarına katıldı. 2010 Moto 2 yarışında tekrar yarışacak ilk Türk motosiklet sürücüsü. 2011 Baba İrfan Sofuoğlu vefat etti.
2011 Moto 2, 59 puanla 17 puanla bitirdi. 2012 SüperSport, dünya klasmanında 183 puanla şampiyon oldu. Ancak üçüncü dünya şampiyonluğunu kazandı.
Kenan Sofuoğlu'nun hayatı NTV Spor'da 2012 yılında "54" adıyla bir belgesel film gösterilerek gösterildi.
400 km speed test

Adapazarı Akyazı, genç sporculara yardımcı olmak için birinci sınıf bir piste sahiptir. Kendisine bu işe ayrıldıkça tek bir yabancı dil bilmeyen Kenan, şimdi iyi İngilizce bilen ve biraz Almanca konuşan uluslararası bir atlet.
MAHİ Racing Team India ekibinin şampiyonu Kenan Sofuoğlu, 15 Eylül 2013 tarihinde Intercity İstanbul Park'ta Supersport Dünya Şampiyonası'nın 11. yarışını kazandı. Phillip Island, Imola ve Silverstone'dan sonra 2013 sezonunda dördüncü sırayı Kenan Sofuoğlu aldı.
Kenan Sofuoğlu 3 Eylül 2014 tarihinde Sakarya'da Hollandalı Julia Looman ile evlendi. 4 Mart 2015'te Hamza isimli bir oğlu doğdu. Oğlu Hamza 25 Temmuz 2015'te vefat etti.
10 Mayıs 2015 tarihinde İtalya'da Imola Pisti'nin 17 mermi üzerine Dünya Supersport Şampiyonası'nda yarışa başlayan milli atlet Kenan Sofuoğlu ikinci oldu.
4 Ekim 2015'te Fransa'nın 11. Dünya Supersport Şampiyonasında 2. olan Kenan Sofuoğlu, Katar'da yarış öncesi sezon sonunda bir şampiyonluk yarışı şampiyonu ilan etti. Böylece 2007, 2010 ve 2012'den sonra 4. kez Supersport şampiyonu oldu.