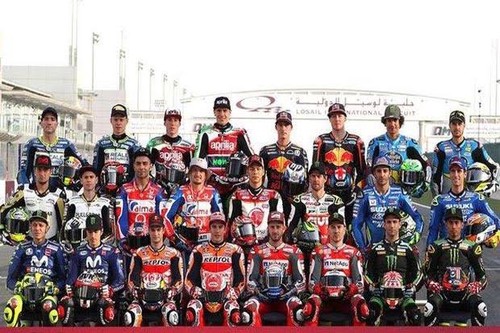 Johann Zarco's entry at Reale Avintia Racing was the closing composition of the 2020 MotoGP racer.
Except when there are surprises or sudden changes.
Practically, out of a total of 22 MotoGP riders in 2020, it seems that it hasn't changed again.
Because Johann Zarco was the key to the team's reshuffle in 2020 MotoGP.
After 6 months with KTM and decided to leave, making the KTM team overwhelmed to find a substitute driver.
Finally, KTM promoted their Moto2 racer Brad Binder to the team team accompanying Pol Espargaro.
The reshuffle is still happening internally at KTM, at the expense of Miguel Oliveira in Tech 3, along with new driver, Iker Lecuona.
Iker Lecuona made his racing debut at the Valencia MotoGP last November.
With KTM locking in the composition of the drivers, it is hoped that it will be able to close the bad 2019 season.
Jorge Lorenzo's retirement from MotoGP adds to the chaotic composition of the 2020 MotoGP racer.
Finally, it was Alex Marquez who officially joined the Repsol Honda Team in the 2020 season with his brother Marc Marquez.
The joining of Johann Zarco took sacrifices, namely Karel Abraham who was terminated by a unilateral contract by the Reale Avintia Racing team.