My name is Amanda Davies reporting for the CNN sports center, "for weeks now there have been rumors flying around the internet about an unknown man who claims he defeated one of the greatest MotoGp racer Valentino Rossi. The news came as a shock to the world because according reports this man claims he defeated Rossi with a huge margin and he has video recording to back his claims."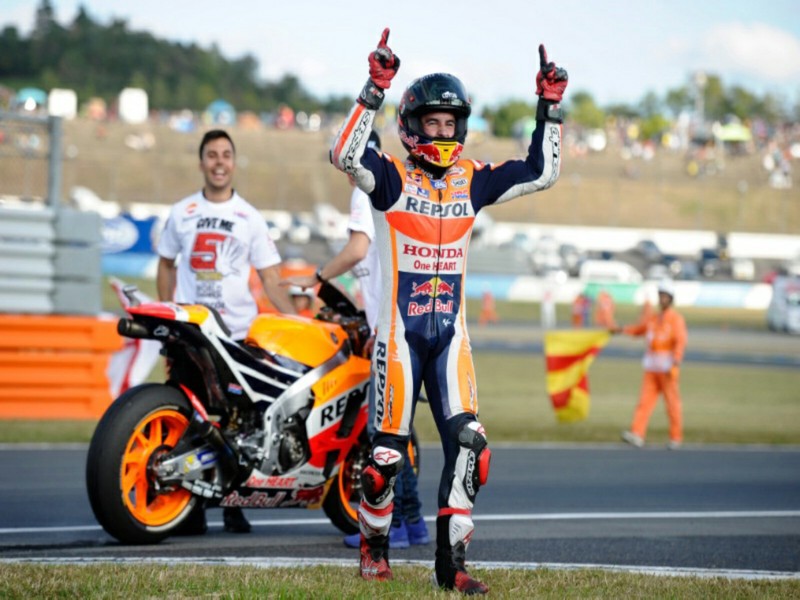 when our team caught up with Velentino himself and asked him about the man's claims he totally rubbished it saying
" yes I was in an off air race last week Friday, in Huston and I won that race. I was called upon by a charity organization to come do a race for them to get funds for charity which I was willing to do"
Amanda Davies; tell us more about the race and those who participated
Valentino Rossi; "we were 10 riders unlike the usual 20 in world competitions, I saw other 5 profile names and the other four racers were unknown to me, I got to know there were just novice at the end of the race because of the distance from them and us the big guys, there were actually no match for us and how come someone is claiming I loss to him? Is hilarious if you ask me"
That was what I and my CNN crew gathered form the famous racer, we have sent message to reach out to the unknown person to bring him to the studio to prove his claims. Who knows he could be one of those participants in the charity race and since there was no video aired online or TV there could be possibility that an Unknown man actually won that race.
The meeting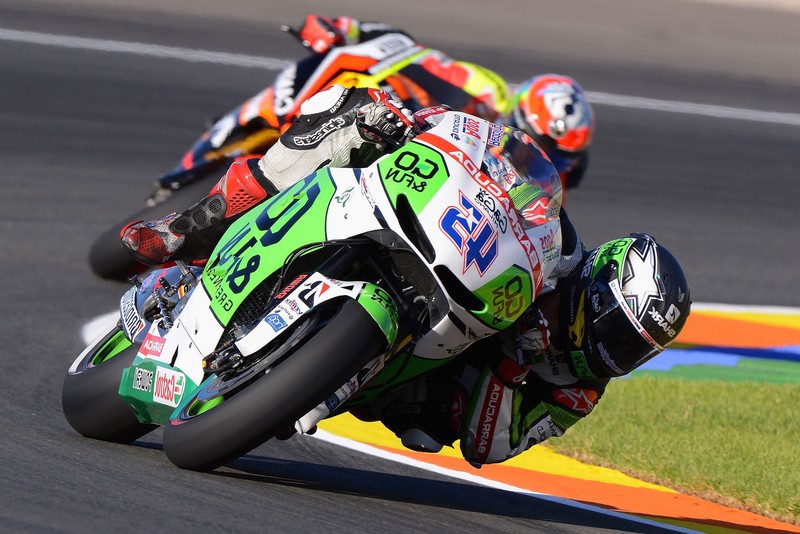 (Amanda Davies speaking during Monday night football show) "last week we brought to you the news about Valentino Rossi and an unknown man who claims of victory over the famous racer, and I am happy to announce to you that we have made contact with him and he has agreed to grant us an interview with him at his place this Friday, am sure everyone is excited to hear that" so make it a date with us as we unveil the true story behind the saga making wave on the internet.
The freaky interview
The D-day came and me (Amanda Davies) were optimistic about the interview and so we set out early for a short travel to the north side of the country where our unknown hero's leaves. And just in about 45 minutes we arrived at the location given to us, it wasn't difficult finding the house as well so we head straight for the door, we rang the bell and a lady in her early thirty opened the door, after we introduced ourselves to her and explained our mission to her she was shocked like we were saying rubbish to her ears.
The lady called on her husband, who came out to meet me and my crew outside and again we introduce ourselves to him and showed him the address given to us indicating we are sure of the house but we were struck dumb when a 12-year old boy came through the door and said It was me I defeated Valentino Rossi.
The question on everyone's mind was how could this ever be possible?
It was really hilarious, So I said to my team lets solve this puzzle the lad has because they already insisted we walk away but I really wanted to know what the little kid has to say
Amanda Davies; so kid what is your name
Kid; hey ma'am I beat valentino in a race and I still got the tag kid? Anyways I am Terry
Amanda Davies; okay Terry, we understand you are 12-years old and not what we expected for someone who claimed he defeated Valentino to a race
Terry; well I am use to people doubting me till I stunned my teacher by summiting my exams papers first before anyone else in my last exams, and when results came out I was second to the last person.
Amanda Davies; that is terrible, close to failure if you ask me
Terry; not all at, at least I wasn't the last in class, that shows am improving compared to my previous positions where I come last in class, I think I deserve some accolades
Amanda Davies; so you transferred your success in class to the track
Terry; I have been riding for a while now and I have always been a winner
Amanda Davies; sure you are, so tell us how you got into racing with Valentino and how you won the race
The kid walked towards the shelve in the parlor and brought out two toy motoGp bikes, one with Valentino Rossi written on it and the other Terry
Terry; here is it, "displaying his toy motorcycle to us" my dad got them for me two weeks ago and I did the name inscription on it, so last Friday I raced with my new toy bikes and I (terry) won the race.
Amanda Davies; you mean it wall a toy bike race you did? how come it got into the internet?
Terry; I wrote "It was a nice experience defeating Valentino Rossi" on my secret Facebook account and surprisingly the post got thousands of likes and I was enjoying the Attention.
Amanda Davies; "looking in disappointment" okay guys that is a wrap from us, and our unknown champion Terry.
That is it for me this week on the freaky Friday contest, it has always been a pleasure to write for this beautiful contest hosted by @Pete, and I urge you guys to also join the trail. https://scorum.com/en-us/motogp/@pete/welcome-to-freaky-friday-december-28th-2018
I also want to cease this opportunity to say Happy New year to everyone.

Thanks for reading.👏👏