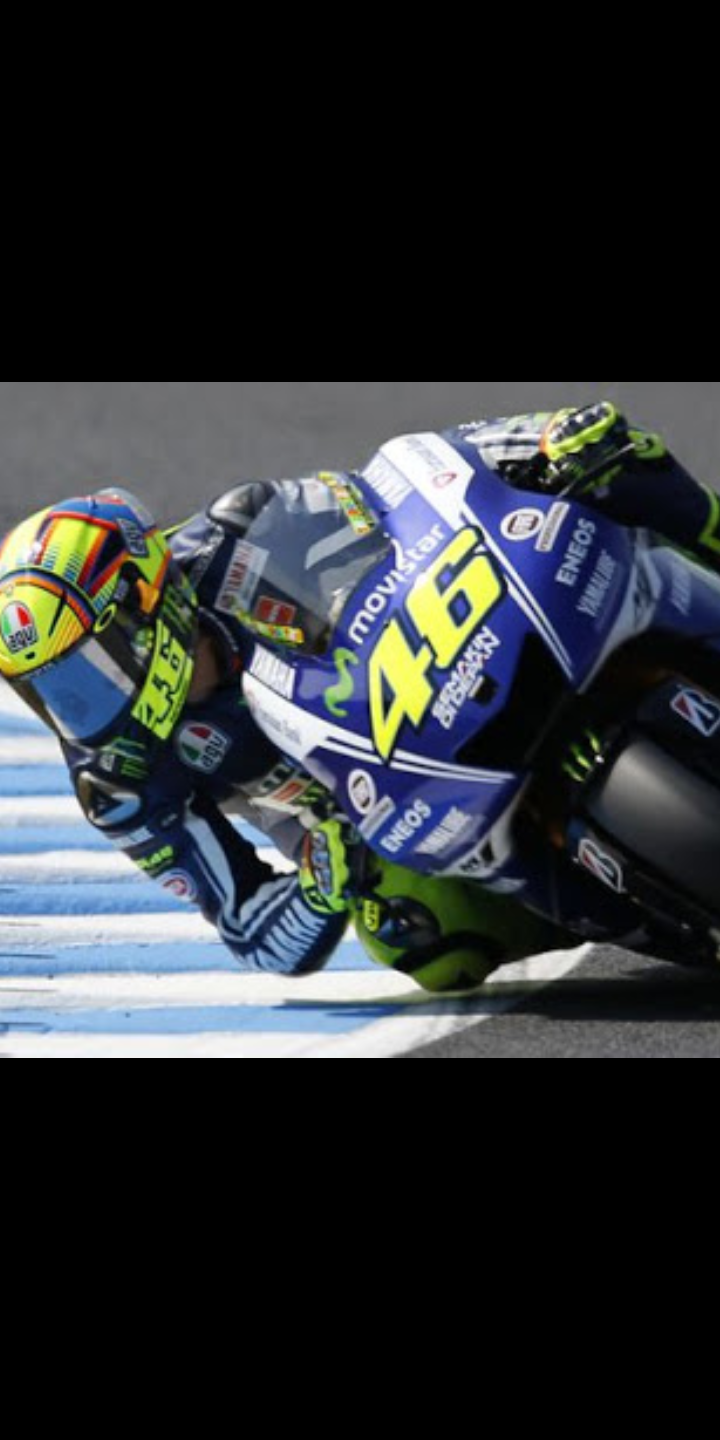 Swap to IndonesianValentino Rossi
Valentino Rossi is a person who is very popular in Indonesia and even in Indonesia itself is very much Rossi's fans.Many Indonesian people are very familiar with Rossi. in 2004 myself I already knew who Rossi was and even to this day I myself still like the figure of a MotoGP racer who is so reliable that he is loved now as a doctor.

Personal information
LahirUrbino, Italy
February 16, 1979
Italian nationality
Father Giraziano Rossi
Mrs.Stefania Palma
Racer Profession
The current team is Yamaha
No. Motor46
MotoGP Class World Championship
Active Year 2000-present
Honda Manufacturing (2000-2003), Yamaha (2004-2010), Ducati (2011-2012), Yamaha (2013-present)
World Champion 2001, 2002, 2003, 2004, 2005, 2008, 2009
250cc Class World Championship
Active Year 1998-1999
Manufacturer of Sicily
World Champion 1999
125cc Class World Championship
Active Year 1996-1997
Manufacturer of Sicily
World Champion 1997
Rossi is the first in the most standings to win the race in the history of 500 cc / MotoGP, with 86 wins, and second in all time winning the overall standings with 112 wins in the race (behind Giacomo Agostini with 122). Rossi, along with Jimmie Johnson (NASCAR), Michael Schumacher (F1) and Sebastien Loeb (RC), are also widely referred to as one of the legends of automotive sports in the early 21st century.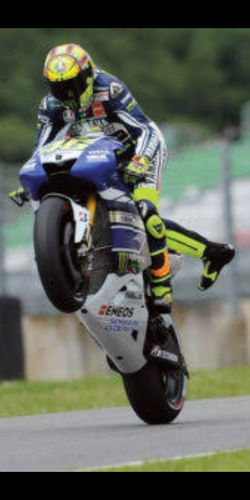 In Rossi's race, he often changes his nickname and does things that are interesting and entertaining. He reasoned that everything was done starting with the intention of having fun and doing something funny.
Rossifumi Rossi's nickname created by his friend when Rossi raced in the 125cc class this nickname was created because Rossi was amazed by the typical Japanese driver with his long hair, Norick Abe who was 17 years old and fiercely fought Michael Doohan and Kevin Scwantz in the 500cc class, because Japan's real name Norifumi Abe then Rossi was nicknamed Rossifumi. In 2004 Rossi and Abe both defended Yamaha in different teams but one graphic, which was dominated by blue. Rossi was in the Gauloises Fortuna Yamaha Team while Abe was in Fortuna Gauloises Tech 3 Yamaha Team.