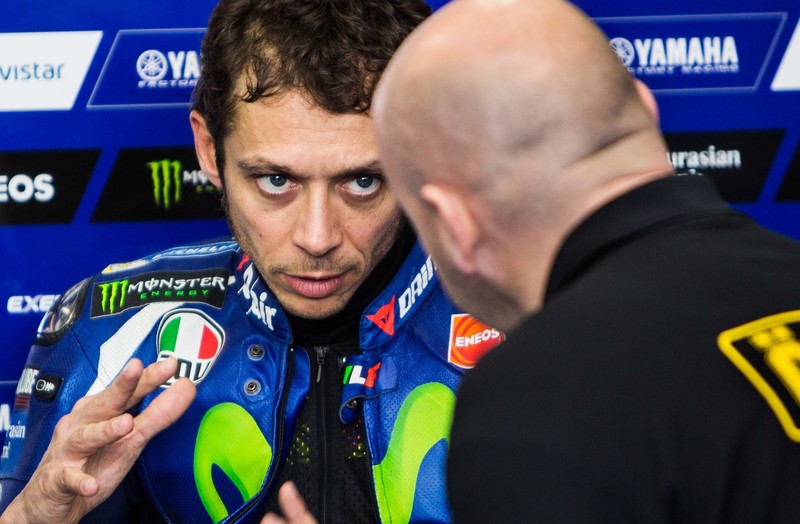 Alex Rins and Valentino Rossi at Japan GP 2018
Yamaha rider Valentino Rossi said, if the Suzuki team is better than the team he currently occupies. He seemed to describe the results of the Japanese GP, where he finished behind Alex Rins who occupied the third podium.
While Rossi repeated the results as in Thailand with fourth place. He felt, the results of Motegi showed more new levels of M1 bikes today.
"I thought we were working well, we made another step (in the warm-up) and I felt better with the motorbike and started being optimistic enough to fight for the podium," Rossi of Motorsport.com said on Monday (10/22/2018).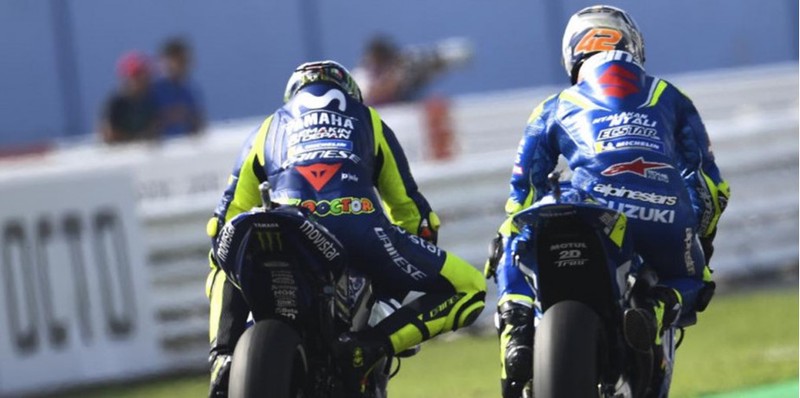 "Unfortunately both Suzuki riders and Cal Crutchlow are faster than me. I try not to give up and make no mistakes, try to the end, with good speed, "Rossi said.
When asked about the comparison between Yamaha and Suzuki, Rossi added, Suzuki made a very good effort compared to last year, because they worked the right way. Better than Yamaha.
"They are strong. If Iannone doesn't fall, he will arrive in front. They are fighting for the podium, they are stronger," Rossi said.