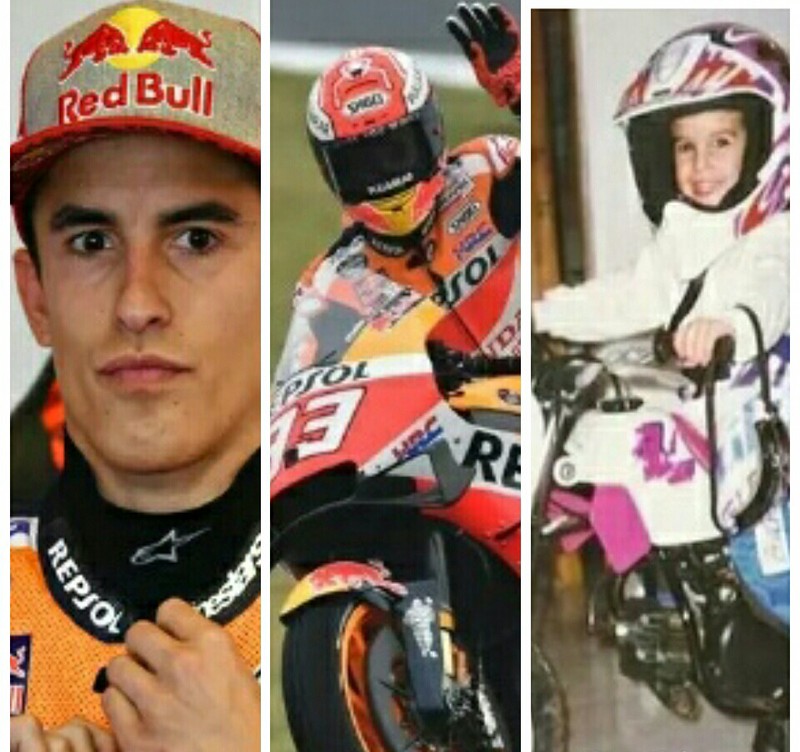 Repsol Honda mainstay driver, Marc Marquez, underwent a sweet season at the 2019 MotoGP event. He was firmly at the top of the standings with 300 points, and was on the verge of embracing the world title.
The Rider nicknamed Baby Alien has 98 points ahead of Andrea Dovizioso who is now entrenched in second place standings. Even though the 2019 MotoGP event left five more series. That means, the chances of Dovizioso and a series of other MotoGP riders are slim to tackle Marc Marquez's pace to the world title. Some observers judge, only a large and shocking incident that could wipe out the world title of Marc Marquez this season.
Marc Marquez only needs to reap two points more than Andrea Dovizioso in MotoGP Thailand, Sunday (6/9/2019), to become world champion for the eighth time or sixth in the premiere class.
Marc Marquez called very benefited by a series of Honda RC213V components. The Repsol Honda team's motorbike was rumored to have been deliberately made to accommodate Baby Alien's racing style. Behind the ferociousness of Marc Marquez on the racetrack, I discovered a series of unique facts from the winner of the seven MotoGP world titles. Now, for those of you who are curious, next I will summarize five unique facts about Marc Marq1. Ask for a Motorcycle at the age of 4 years Marc Marquez grew up in Cavera, Spain. Cavera is known as one of the cities that is very close to racing culture. Therefore, the world of racing is no stranger to little Marquez. Moreover, his father, mother, and uncle became volunteers from a local racing club called the Moto Club Segre. Marc Marquez has shown interest in racing since he was 4 years old. At that age, he had asked for a racing motorcycle from his parents. Marc Marquez's father, Julia Marquez, then bought a small Marqiez racing motorbike specifically for children. Interestingly, Marc Marquez's motorbike has a bicycle-style buffer that functions to keep the bike in a balanced position.

Nutritious Intake for Growth When he was 5 years old, Marc Marquez already had aspirations to become a racer. Unfortunately, Marquez is experiencing a growth process that tends to be slower than his friends. The mother, Roser Alenta, then provides enough nutrition to optimize Marquez's growth by often giving him fruit juice. The mother's efforts were not in vain. Marquez was finally able to pursue his hobby and become a great racer like he is today.
Enter the Race Competition at the Age of 6 Years Marc Marquez's love for racing has been formed since childhood. The proof, Marc Marquez began participating in his first racing competition at the age of 6 years. At that time, Baby Alien also competed at the 500cc Spanich Enduro for Youngsters event. After that, he became one of the contestants at the Catalan Motocors and Enduro Championship in 1999. The rest is history. Baby Aliens never stop carving achievements on the racetrack.
Shining Career Since childhood Marc Marquez managed to become runner-up at the Catalan Motocorss Championship event held in 2000. In 2001, he won the same competition and ranked third in the 2002 Catalan Speed Championship. Furthermore, in 2004, Marc Marquez began exploring the 125cc class. Remarkably, he won the first year in the class. Marquez even won the same competition in 2005 and 2006 in the 125cc Catalan Speed Championship class.
Marc Marquez has been talented since he was young, huh?