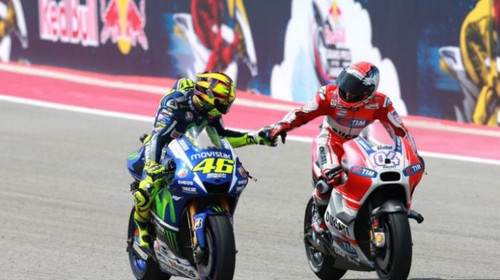 A disappointing result must be obtained by Movistar Yamaha rider Valentino Rossi while undergoing a race at the Malaysia 2018 MotoGP season series
In the race that took place at the Sepang Circuit on Sunday (4/11/2018) afternoon WIB, Rossi was actually able to start the race with an extraordinary performance. Even Rossi had led the race since the first lap.
Regrettably, Rossi did not have luck in the race at the Malaysian MotoGP 2018. The Doctor - nicknamed Rossi - had to experience a crash when the race only had four laps left.

"He (Rossi) appeared really extraordinary at this race (MotoGP Malaysia 2018). He showed how fast he was here, and that made me very impressed, "flattered Dovizioso, as quoted from Speedweek, Monday (05/11/2018).