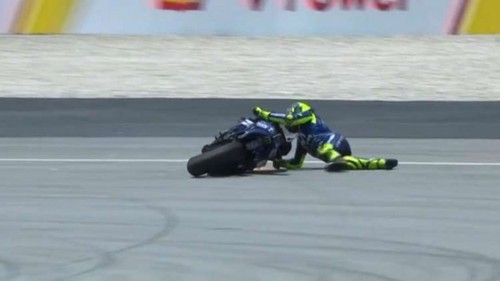 Since the beginning of the race, Rossi continued to be in the leading position, even though he started from second place. However, four laps before the Malaysian MotoGP race ended, Rossi instead fell.Marc Marquez won the first podium in the Malaysian MotoGP on Sunday (11/04/2018). The Repsol Honda rider won after Valentino Rossi fell a few laps ahead of the finish.
Marquez starts from seventh in this race, after receiving one sentence. Before the penalty, The Baby Alien took pole position.
After Rossi fell in the Sepang MotoGP race, the Suzuki Ecstar Racer, Alex Rins, was able to finish second. The Tech 3 Yamaha Rider Monster occupies the third podium of this race.