I am entering the draft Kings NAS $230K Piston [$50K to 1st] (Cup) today!
I just started playing Nascar on DK last year, and that led to me actually watching the races and learning more about the sport. It seems like 1/2 the field is always finishing in the top 10, and the other half of the field is just there to take up space or spend advertising money.
So here is my line up for today. I generally don't reach for the newer guys, or they guys who never make the top 10 at all. So due to the salary cap, i'm forced to pick almost a full slate of mediocre racers.
And here are the prize payouts for the top finishers.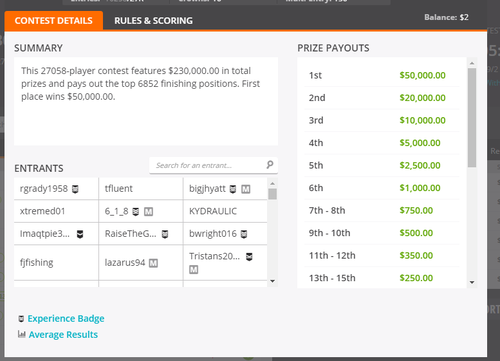 You can generally cash in these games providing none of your racers crash. Once one does, your pretty much done. Wish me luck, thanks for looking!