In an unprecedented move by a Family of Ducks who Managed to Stop the Major Race of NASCAR leaving Hundreds of Thousands of Supporters Outraged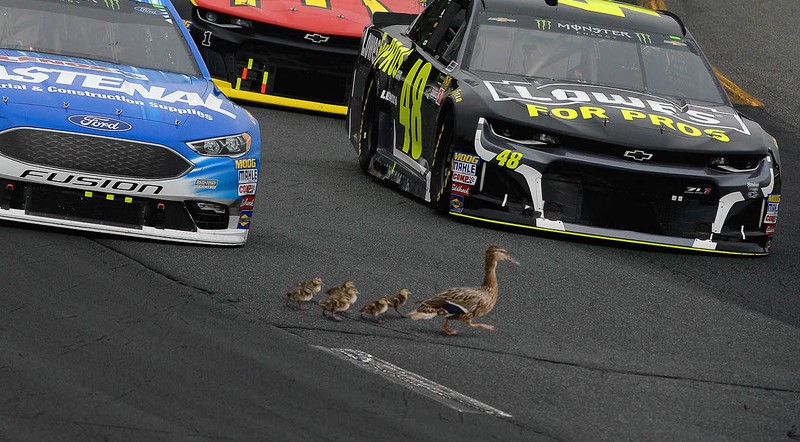 Race Continues
"We will keep working hard. There is no quit in myself or this team." said a player.
Here's a look at the playoff breakdown and what's at stake at Indianapolis.
A Reminder: There is 60 points maximum for a race win, it goes by 10 points to win a stage and then 40 points to win a race and a maximum of 55 points for second.
Who's in?
By wins (10 drivers and their number of wins):
Kyle Busch (six), Kevin Harvick (seven with one that doesn't count toward playoff seeding), Martin Truex Jr. (four), Clint Bowyer (two), Kurt Busch (one), Joey Logano (one), Brad Keselowski (one), Chase Elliott (one), Erik Jones (one), Austin Dillon (one).
By points (4 drivers): Kyle Larson (178 points ahead of 15th-place Johnson), Ryan Blaney (150), Denny Hamlin (133), Aric Almirola (76).
The Race Is Ongoing