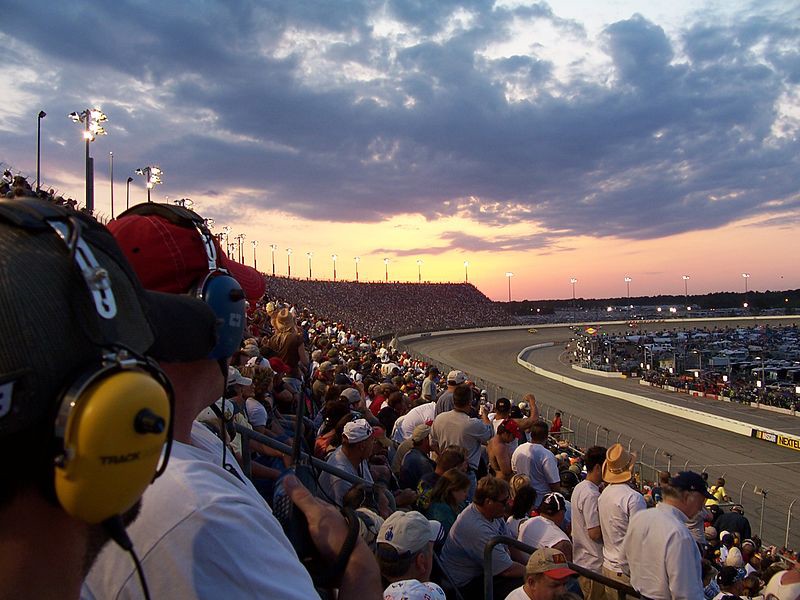 NASCAR returns to action this Sunday with the Bojangles' Southern 500 at Darlington Raceway. The race will begin at 6:00 EST on the NBC Sports Network. With only two races remaining before The Chase For The Cup begins the action should be hot with both drivers competing for the last few remaining playoff spots and drivers who have already clinched jockeying for position.
The Track
Darlington Raceway is a 1.366 mile asphalt track located in Darlington County, South Carolina. It's unique on the NASCAR circuit for it's egg shaped oval layout. The east side has a wide and flat corner while the west side corner is narrow and steeply banked. The tight corner was a necessity during construction due to property rights restrictions.

Darlington Raceway's nickname is "The Track Too Tough To Tame" because drivers regularly have to brush the wall in the tight corner. Scraping paint on the wall is known as receiving a "Darlington Stripe". Drivers insist the key to winning is focusing more on racing the track than the competition.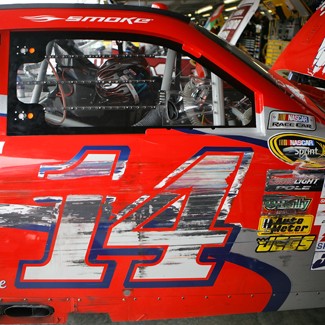 Throwback Weekend
The Southern 500 is Throwback Weekend in NASCAR. The cars will feature paint schemes that celebrate the motorsports rich history. It's a cool concept that I really enjoy because it reminds the fans of some of the glory days of NASCAR. For example Bubba Wallace Jr. will be driving a car with the paint scheme of his team's owner, NASCAR legend "The King" Richard Petty.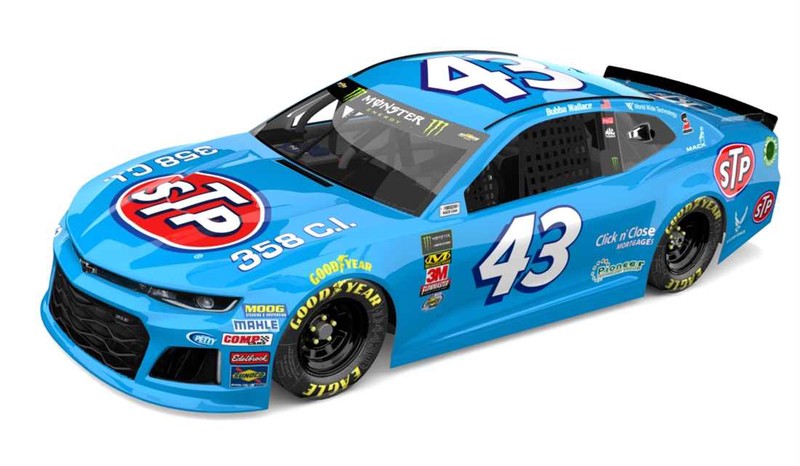 Playoff Implications
Under the current NASCAR rules, the first 26 races of the year are considered the regular season and the final 10 races are the playoffs known as The Chase For The Cup. Only 16 drivers will qualify for the playoffs and the field is whittled down by points earned until the championship race at Homestead-Miami Speedway.
The Southern 500 is the 25th race this season, so drivers only have two more opportunities to secure a spot in the postseason. There are two ways to earn a playoff spot: winning a race and finishing in the top 30 drivers standings for the season or qualifying by points earned.

So far this season nine different drivers have won at least one race so their spots in the chase are secure. Those drivers are Kevin Harvick, Kyle Busch, Martin Truex Jr., Clint Bowyer, Chase Elliott, Austin Dillon, Joey Logano, Erik Jones and Kurt Busch.
This leaves seven slots open for drivers to earn a spot with points accumulated throughout the season, at least for now. If a driver who isn't among the nine previous race winners wins this week at Darlington or next week at Indianapolis, they will claim one of the seven open slots. What we do know with only two races remaining in the regular season is that at least five drivers will earn a spot in the chase by virtue of points.

Ryan Blaney, Brad Keselowski and Kyle Larson are winless this year, but have scored enough points to be locked into one of the remaining playoff spots. They don't have to win to be in. Denny Hamlin needs either a win or score 8 points in the final two races to claim a spot. 8 points in two races means basically show up for the events so he is going to make the playoffs.

Aric Almirola will clinch a spot by winning or scoring 25 points over the next two races if there is a repeat winner. If there is a new winner in the next two races he will need some help. Almirola is in a strong position to make the playoffs.
Jimmie Johnson could possibly clinch a spot this week if there is a repeat winner and he gets some help.

The NASCAR rules for claiming a spot in the chase can be confusing, after this race we will have a much clearer picture of the playoffs. Next week at Indianapolis a lot of drivers will need to win to be in.
Favorites to Win
2018 has been the season of the Big Three in NASCAR: Kevin Harvick, Kyle Busch and Martin Truex Jr. These drivers have combined to win 17 out of the 24 races this season to date. They are just battering the competition and have to be considered favorites to win each and every week.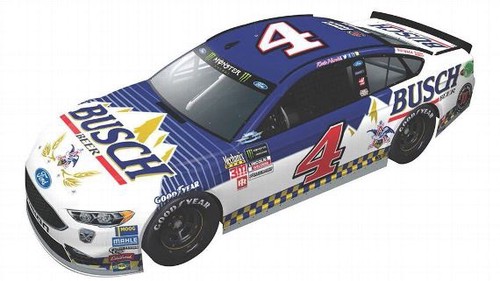 Kevin Harvick stands out among the Big Three as the race favorite this week and Las Vegas agrees. Since he joined Stewart-Haas Racing in 2014 no driver has displayed more speed at Darlington. He has captured three out of the last four poles and qualified third for the one he missed. Qualifying well is great, but finishing races is what really counts in NASCAR and Harvick has been hitting the mark there as well. In his last five Darlington races Harvick has one victory, four top-five and five top-ten finishes.

Despite having already clinched a playoff spot, Harvick does have extra motivation to win this week. He still trails Kyle Busch in the point standings for the regular season championship. The regular season champ picks up 15 bonus points for the playoffs and those points could be crucial in deciding who wins The Chase For The Cup. Harvick leads the pack with seven wins already this season and the Southern 500 will be an excellent opportunity for him to pick up his eighth.
Martin Truex Jr. won this race in 2016 and has three top-ten finishes in his last three starts at Darlington. Truex also has some extra motivation this week after being wrecked out in the last race at Bristol while running in second place. He commented on being "too nice" on the track after the race and may display a bit of a mean streak this week.
That mean streak could be trouble for Kyle Busch, who was the driver who wrecked Truex at Bristol. Kyle Busch has always been a contender for the checkered flag at Darlington, but actually taking it has been a problem. He only has one win in thirteen career starts and it came back in 2008. Busch did finish second in this race last year and leads all active drivers with 598 laps led at Darlington in his career. Busch has been a monster this season, trailing only Harvick in races won while leading the drivers points standings, and can't be counted out on any track. He is also fully aware a win this week would nearly guarantee him the regular season championship.
While the Big Three are serious favorites to win again this week, a few other drivers figure to give them serious competition. Denny Hamlin is the defending Southern 500 winner and his career record at Darlington is impressive. In twelve careers starts he has two wins and has only finished outside of the top-ten twice. He leads all active drivers with a 5.8 average finish in those starts. Darlington is known as the "Track Too Tough To Tame", but Hamlin has nearly accomplished the feat. 2018 has been a rough season for Hamlin, still winless after 24 races. He has won at least one race every season since his career began in 2006 and Darlington represents a golden opportunity to keep the streak alive.

Kyle Larson is still searching for his first win of 2018 and he has been so close to claiming a checkered flag frustration has to be settling in. The last race at Bristol marked his fifth second place finish of the season. Darlington may be the track where he finally gets over the hump. He has an 8.7 average finish in four starts with a career best third place finish in 2016. Last season he led 124 laps before settling for a disappointing 14th place finish. The Chevrolet's have been gaining on the competition and Larson has shown the most consistent speed among the Chevy's this year.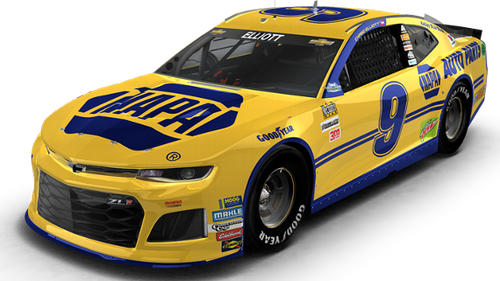 Chase Elliott is my favorite NASCAR driver so I have to mention his name this week. Elliott's first career start at Darlington ended in disaster with a wreck and a 41st place finish. His next two starts were better, finishing 10th in 2016 and 11th last year. Elliott currently has a streak of five consecutive top-ten finishes, which includes his breakout win at Watkins Glen.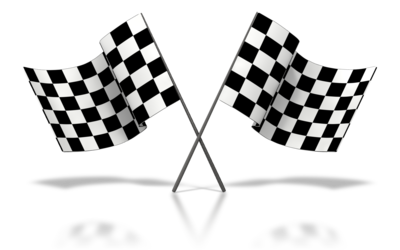 Well if you have made it this far I thank you for taking the time to read this post. I hope you found it entertaining or at least gained some new information about the Southern 500 or NASCAR in general. I plan on doing a lot of NASCAR reporting (among other things) here on Scorum so if you are interested be on the lookout.
All comments are welcome, either good or bad I don't judge. OK, I do judge but lets keep that between ourselves. Be sure to check out the Southern 500 this Sunday at 6:00 EST on the NBC Sports Network for some exciting NASCAR action.