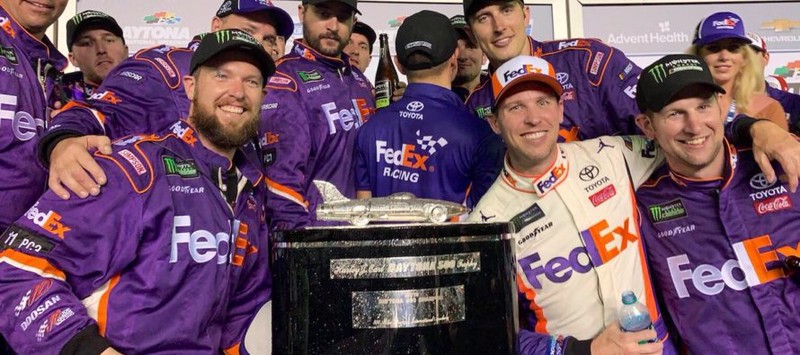 Denny Hamlin #11 won last Sunday, February 17, in the 61st edition of the mythical Daytona 500 Daytona of the Monster Energy Nascar Cup Series, at Daytona International Speedway, Daytona Beach, Florida, United States.
The race started, starting from the pole the Hendrick Motorsports driver, driving the No. 24 Chevrolet Camaro ZL1, William Byron, followed by his teammate Alex Bowman #88, Kevin Harvick #4 who won the first race of the duels qualifications played last Thursday 14. Joe Logano #22 of Team Penske won the second race of Los duels, which gave him a start from the 4th position in Nascar's most famous race. The first segment of the 500, was awarded Kyle Busch #18, in a very fluid race for that moment, where there was only one pit stop.The second segment was taken by Ryan Blayne #12 of Team Penske.
In the third and last segment with only 80 laps to finish the race, the actions changed and there were many accidents because everyone wanted to win the race. The biggest accident occurred when Paul Menard #21 caused the accident, which ultimately involved at least 21 which was the Big One most important in the race. Menard collided with the car of Matt DiBenedetto #95, who crashed into the wall and started a chain reaction. A commissar showed the red flag that concluded the race. That accident caused the departure of the red flag, which stopped the race for several minutes.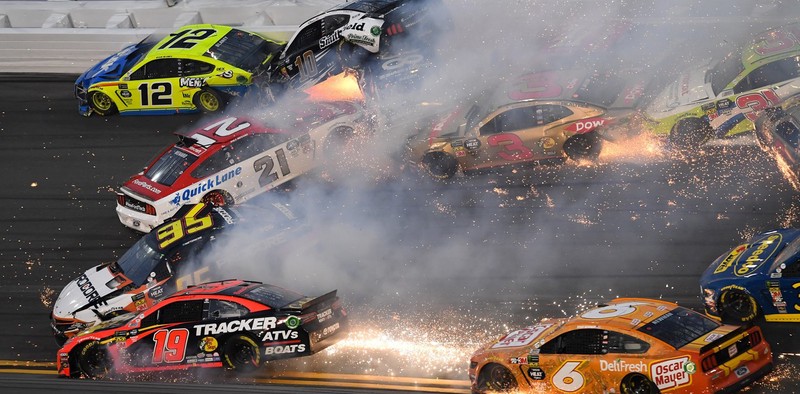 Finally, Denny Hamlin won the Daytona 500 for the second time in four years and led the Joe Gibbs Racing team that achieved the top 3 positions in the best NASCAR race, which is the 500 Daytona. Kyle Busch finished second and Erik Jones completed the podium. In the fourth position was Joe Logando # 22, current champion of the category. Followed by Michael McDowell, Ty Dillon, Kyle Larson, R. Preece, Jimmie Johnson and R. Chastain to close the Top10 of the race.
Results of the race: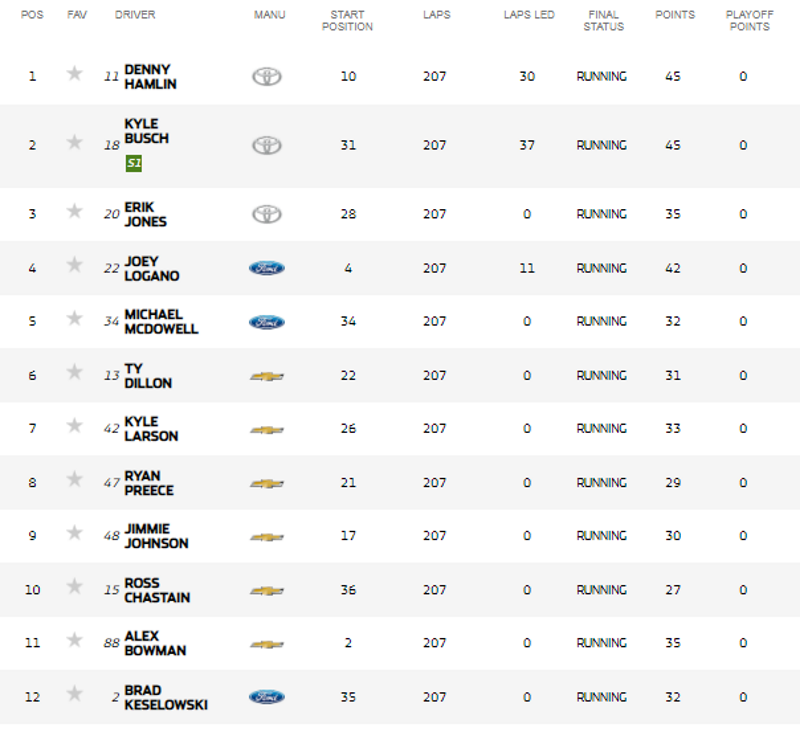 Championship status after the race 1/36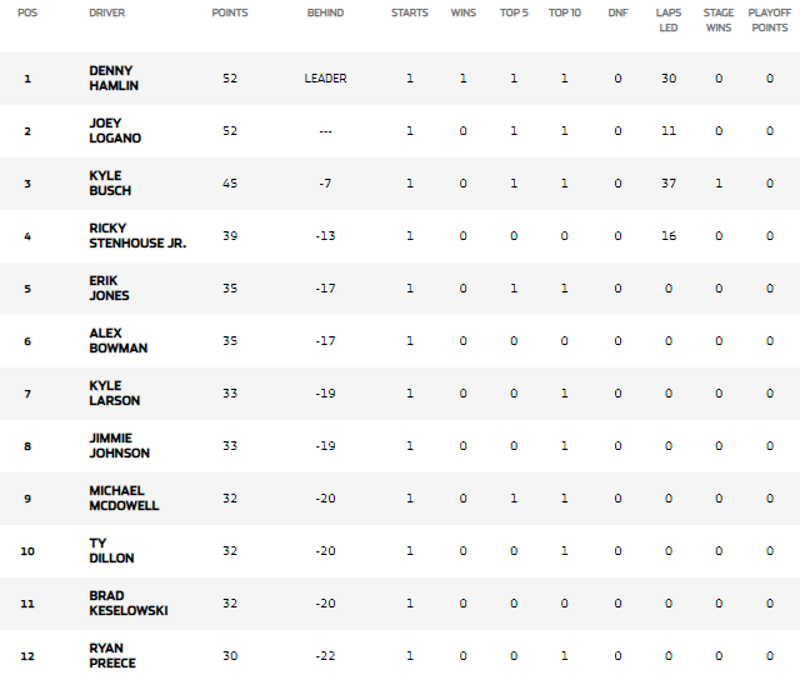 The next race is the Folds of Honor QuikTrip 500, Atlanta Motor Speedway, Hampton, Georgia. will be held on February 24, 2019 at 2 PM ET from the United States.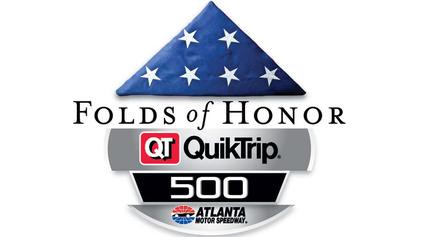 Information about the next event:
Atlanta Motor Speedway
Quad-oval
Length: 1.54 mi (2.48 km)
Banking Turns: 24°
Straights: 5°
Race lap record: 224.163 mph (Billy Boat, Conseco AJ Foyt Racing, 1998, IRL IndyCar Series).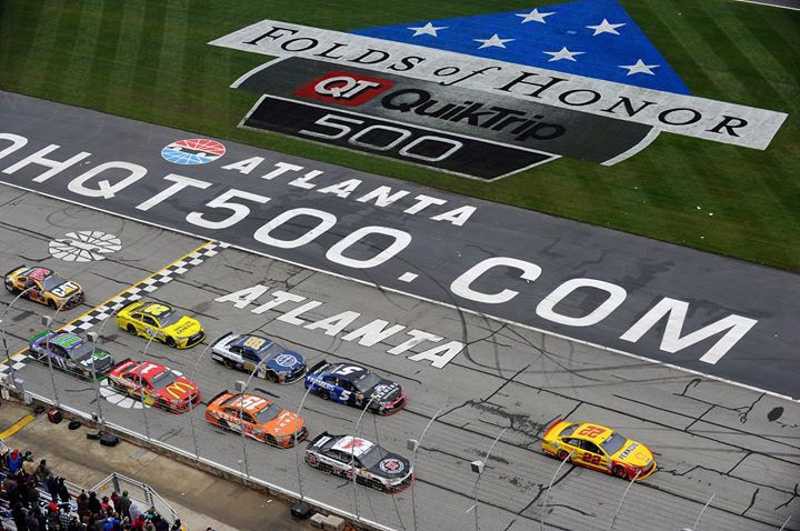 UP TO A NEXT OPPORTUNITY!
Without more to say, say goodbye to you @franz54.
I recommend you vote as a witness of our community as is Scorum to @stimp1024 and @NHL.
Best regards!