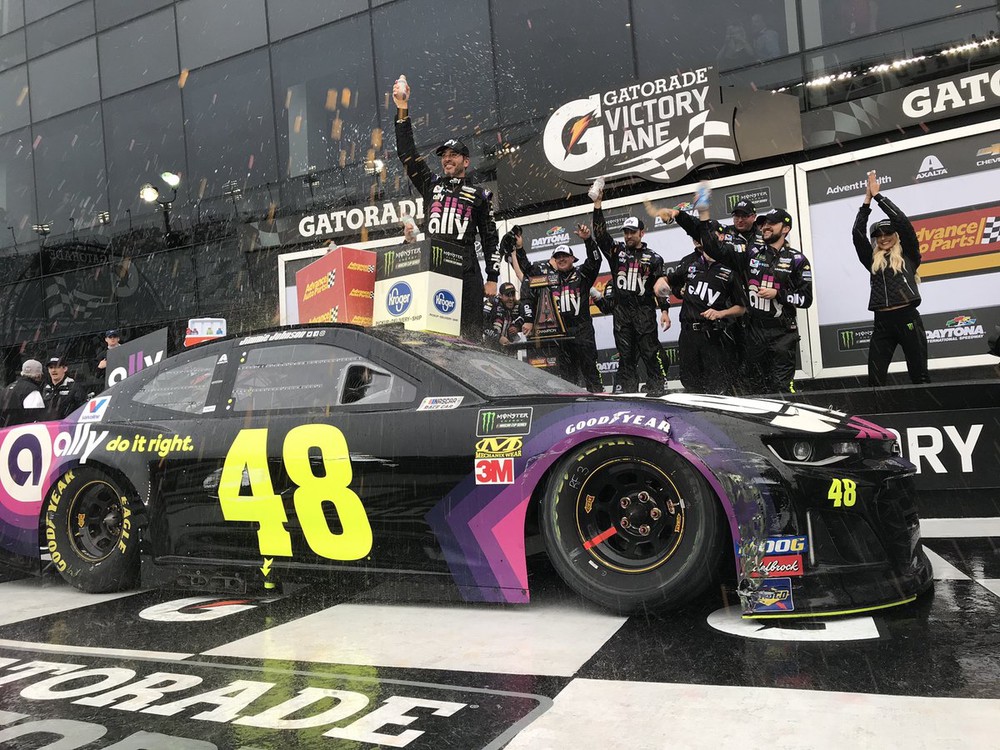 Jimmie Johnson #48 wins the Advance Auto Parts Clash, which is the first non-scoring race that kicks off the 2019 season of the Monster Energy Nascar Cup Series.
The 7-time champion of the series, wins the first race of the season, which is an exhibition and takes place from 1979 each year to here at Daytona International Speedway, Daytona Beach, Florida. The race started with Paul Menard #21 starting from pole and Kyle Busch #18 from the second position, but on lap 10 the race had to stop due to a slight drizzle, where the dry trucks came to the track to do their job. drying of the track.
Then later the race was restarted being dominated by Ford of Menard, Keseloswki, Logano and Blayne respectively. When the second segment went green on lap 33, Menard led the way, followed by Blaney, Kyle Larson, Brad Keselowski and Denny Hamlin. The race came midway on lap 38 with the weather threatening, while Menard I was still in the front followed by Hamlin and Keselowski.
Later the flag of concern returned in the return on lap 41 of 75, stopping with a red flag on lap 44 when it started to rain a little harder, which made the track more humid and made the traffic of the cars impossible, due to the speeds that are reached in said track.After 8 minutes the race went from red to yellow and the cars returned to the track behind the safety car.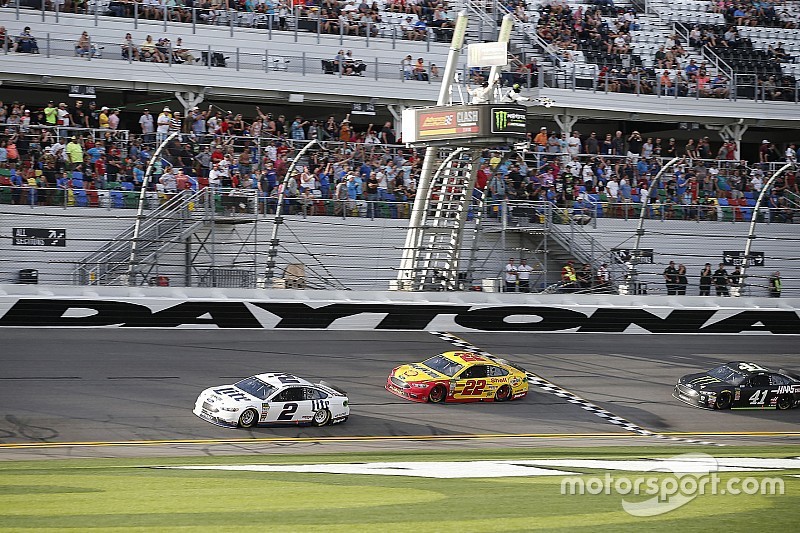 Then the race restarted, on lap 57, Johnson came in second place behind Menard, where Jimmie tried to overtake the Ford driver by proving a contract that made the #21 lost in control of his car and hit hard the wall and the Big one was propitiated where more than half of the pilots were involved.So Jimmie managed to get to the lead of the race and later it returned a heavy drizzle that forced to stop the race and put the end point to it and with the triumph of the Hendrick Motorsports rider.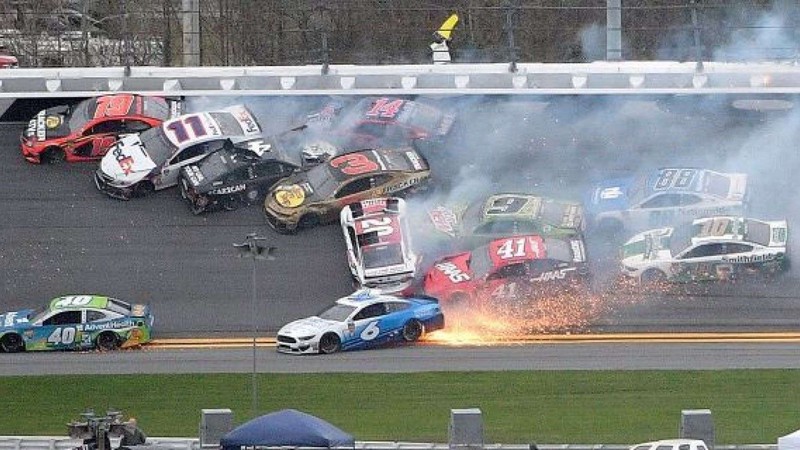 Big one video:

Results of the race: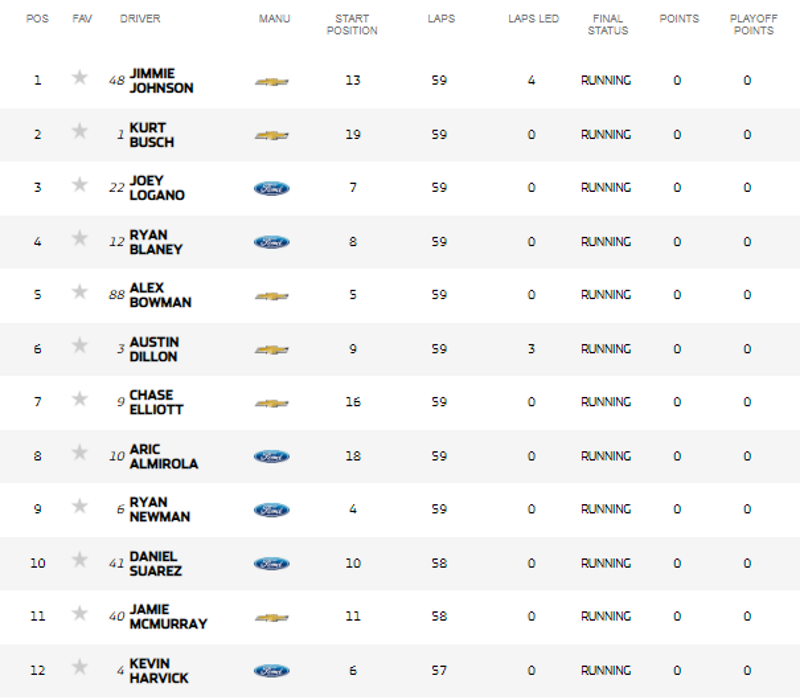 The next races will be on Thursday February 14 of this year, which will be the qualifying duels to determine the starting grid of the third position until the last for the Indianapolis 500 in the same Track that took place on Cash.
Information about the races of the qualifying duels:
Can-Am Duels in Daytona International Speedway
Location: Daytona Beach, Florida, United States.
Distance: 187.5 miles (301.752 km)
Surface: Asphalt
Length: 2.5 mi (4.0 km)
Turns: 4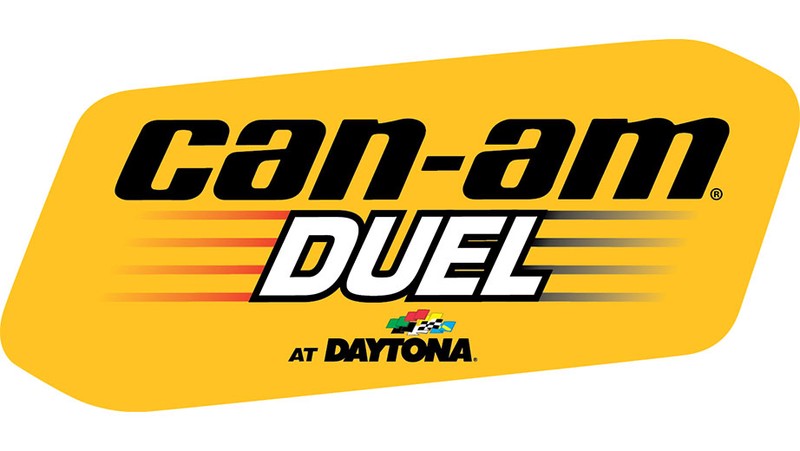 UP TO A NEXT OPPORTUNITY!
Without more to say, say goodbye to you @franz54.
I recommend you vote as a witness of our community as is Scorum to @stimp1024 and @NHL.

Best regards!