This week in NASCAR the Monster Energy Cup cars and the Camping World Trucks will be racing at Martinsville Speedway, also known as "The Paperclip." The trucks will be racing on Saturday October 27 @ 1pm EDT and will be airing on FS1. The Cup cars will be racing Sunday October 28 @ 2:30 pm EDT and will be airing on NBCSN.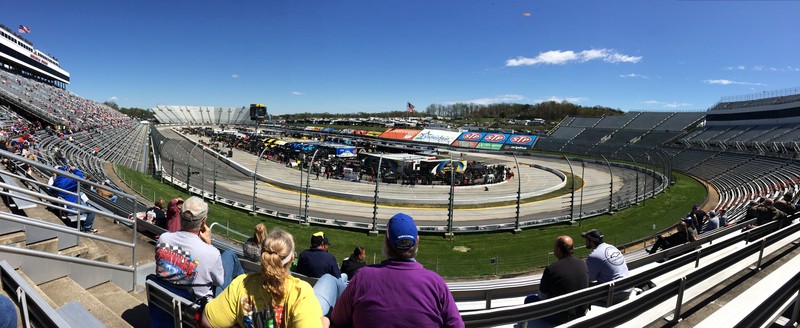 Now that y'all know when the races are let's talk about what you should expect. So as much as I don't like the guy it's a safe bet to say that Kyle Busch will win or at least get a top 5 finish. He usually runs in both trucks and Cup cars which is legal but not really fair. Cup drivers are allowed to drive in the lower series for extra practice but Kyle is such a good driver that he doesn't actually need extra practice. He just does it so he can win and take the money, trophy, and bragging rights away from the guys in the lower series. He has even admitted on camera that "It's like taking candy from a baby." What a jerk.
Another thing to expect from this race will be wrecks. Although we probably wont see any huge wrecks like Talladega gets there should be some good ones. Martinsville is a very small track so there's only so much room to work with. Not much wiggle room makes for some exciting short-track racing.
I am really excited for this race and cant wait to watch. I really enjoy this track and I would definitely recommend this track for a first time race watcher.
Comment below and let me know what y'all think. Will you be watching the race?
XOXO @hellsbelle 🖤