Hey Y'all! Welcome back to this week's driver of the week. I'm going to be writing abut the only NASCAR driver that I've ever personally met, Ryan Blaney.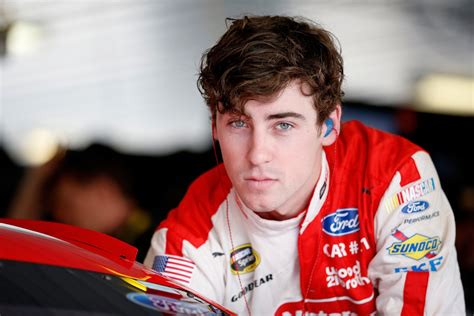 Ryan Michael Blaney was born on December 31, 1993 in High Point, NC. He is the son of former NASCAR driver Dave Blaney. Ryan also has two sisters, Emma and Erin.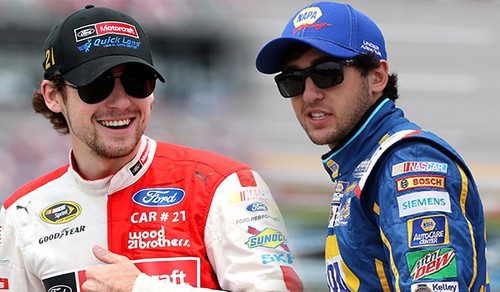 Ryan has kind of the same story as last week's driver, Chase Elliott. They both grew up as sons of NASCAR drivers and became involved in racing at an early age. They started the NASCAR Next program at the same time in 2013 and have been racing right next to each other ever since. Ryan and Chase have been best friends for as long as anyone can remember and their social media stories together are a lot of fun to watch.
Ryan has raced in all three of the main NASCAR series. He raced in the Camping World Truck series and won 4 races. He won 7 races while competing in the Xfinity series and has one 1 race win in the Monster Energy Cup series. Ryan's one and only win so far in the Cup series was at Pocono in the 2017 season.
When Ryan first started in the Monster Energy Cup series in 2016 he drove the no. 21 for the Wood Brothers Racing team. He got his first win in that car and had 7 top 5's. In the 2018 season he switched cars and teams with Paul Menard. Now Ryan drives the no. 12 car for Team Penske while Paul Menard is driving the no. 21car for the Wood Brothers Racing team. So far Ryan has 0 wins but he does have 6 top 5's in his new car.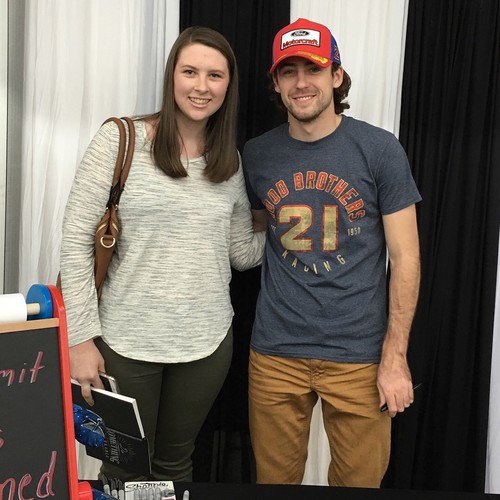 As I mentioned earlier I have actually met Ryan Blaney. I went to a meet and greet at the Wood Brothers Racing museum back in 2017. I met Ryan and got several autographs and pictures. One thing that I noticed about him was that he's kind of a shy guy. He was so sweet when I was talking to him but seemed a little sheepish with all of the attention on him. Overall he's a great guy and a great driver. I have almost as big of a crush on him as I do Chase Elliott. Can you blame me though? Look at him.
Thanks for reading and comment your thoughts. I love hearing from y'all!
XOXO @hellsbelle🖤