I sat down to write my driver of the week post and I dreaded it. I didn't know who to write about so I asked some friends. I came to the decision that I was going to write about Ty Dillon the driver of the number 13 because my birthday is on October 13th. I wrote two sentences and froze. I don't actually like doing driver of the week because I feel like I'm just rewriting their biographies that you can find on Wikipedia. I want to tell y'all stuff about NASCAR from my point of view. Therefore I'm done doing driver of the week and today I'll be giving you my top ten favorite drivers. Here it goes...
#10 Aric Almirola
Aric Almirola drives the no. 10 Ford for Stewart-Haas Racing. I like Aric because he is a genuine guy who is respectful of others. Aric has a pretty good sense of humor as well which goes a long way. He's not one of the great drivers but he does ok. I don't ever see him winning more than once race per season. Even if he did win one race per season I think it would be a matter of luck. I mean he's only won one race in 11 years of racing. It's not that he's a bad driver, he just hasn't always had the best team, equipment, or enough money to make his car a winner. Also another reason of why I like him is because he's from Tampa, a city in Florida just a few hours from myself.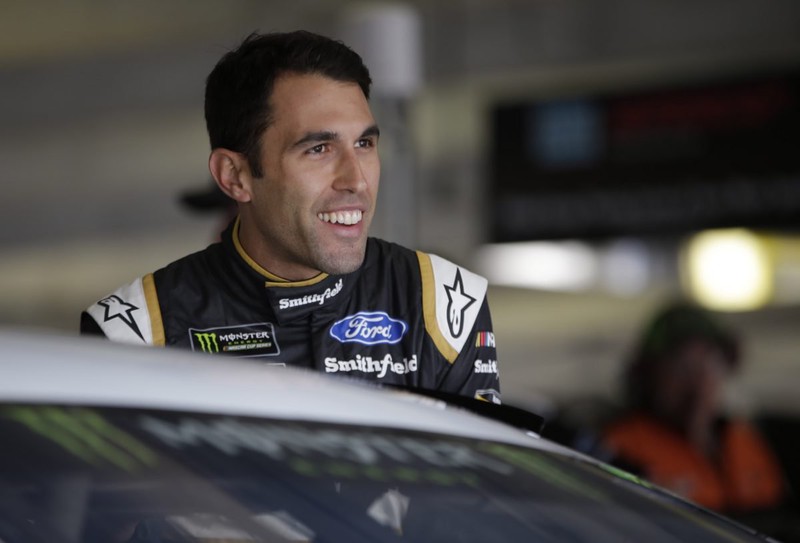 #9 Ricky Stenhouse Jr.
Ricky Stenhouse Jr. drives the no. 17 Ford for Roush Fenway Racing. In all 8 years of racing RSJ has two wins, both in the 2017 season. I like RSJ because he has this boyish charm to him. He's a real cutie who is pretty nice and sweet. It's like he's my little brother racing out there except for the fact that he's older than me and we're not related. Anyways, RSJ is another "middle of the pack" racer. He's a decent driver but he just doesn't quite have the skill or resources to win a lot of races. (FUN FACT: Ricky Stenhouse Jr and Danica Patrick dated for a few years. Danica Patrick is now dating Aaron Rodgers.)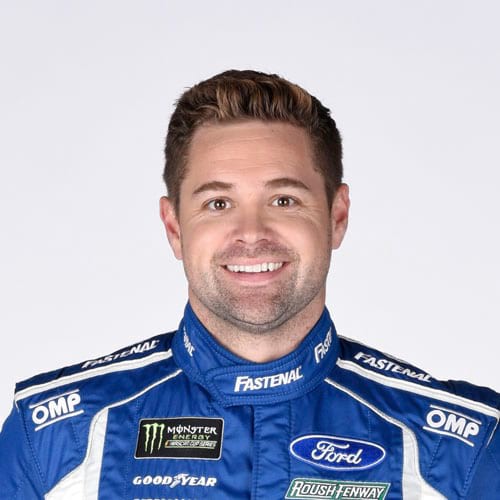 #8 Jamie McMurray
Jamie McMurray drives the no. 1 Chevy for Chip Ganassi Racing. He has 7 wins in 17 seasons. On average he finishes somewhere around 18th place in his races. I don't really know why I like Jamie McMurray but I always have ever since I was a kid. I used to call him Jamie McFlurry which is quite fitting since his main sponsor is McDonald's. I think I like him mainly for his hair. I've always been a sucker for spiked up hair.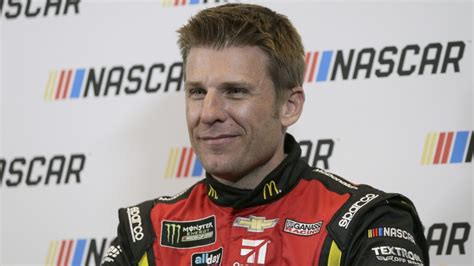 #7 Bubba Wallace
Bubba Wallace (no relation to Rusty Wallace) drives the no. 43 Chevy for Richard Petty Motorsports. Bubba Wallace, Chase Elliott, and Ryan Blaney all started racing at the same time and were basically the three amigos of the Xfinity series in 2014. Chase and Ryan got a ride in the cup cars sooner than Bubba did so he doesn't have the same amount of experience or skill as the other guys his age. Bubba has a decent car and finishes well in most of his races considering this is his rookie year. He tends to keep to himself and just focuses on getting better which I respect. Although he hasn't been handed opportunities like Chase and Ryan have I can see him being a great driver who wins races quite often. It will be a sweet victory when he finally gets his first cup win because he has had to work harder than the other guys.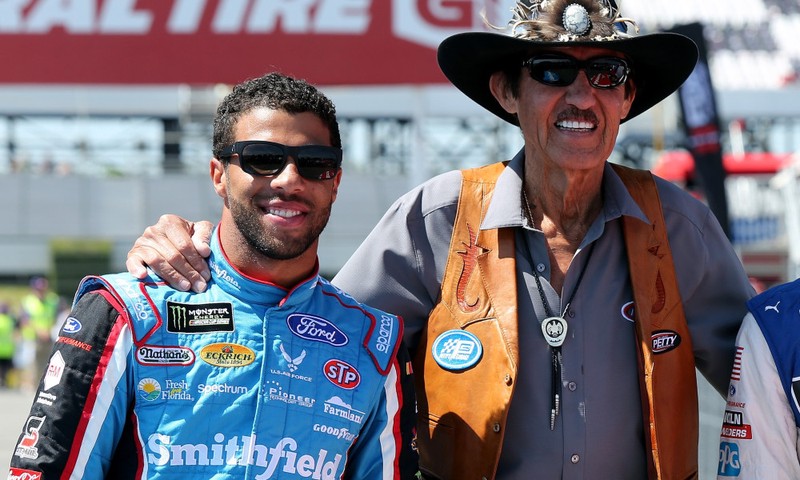 #6 William Byron
William Byron "Willie B" drives the no. 24 Chevy for Hendrick Motorsports. He automatically gets points in my book because he drives Jeff Gordon's old number. William has a great car and pit crew but he doesn't quite know how to race well with other drivers who are more experienced than him. He does very well in qualifying and practice where he can just get out on the track and drive fast but once he gets close to other cars he starts heading south. William is a respectful young man who knows that he needs to learn from the older, more experienced drivers. He's very eager to learn. I see great potential in him. I'm positive that in 5 years he'll be winning multiple races a season and maybe even a championship.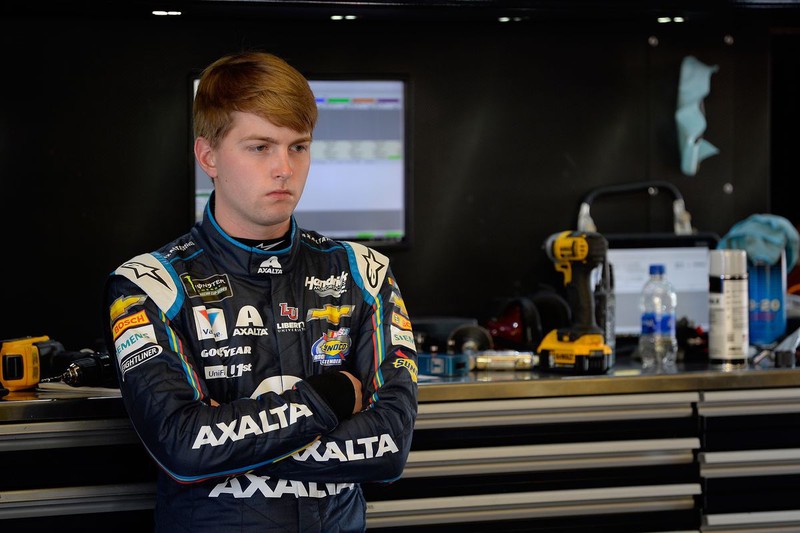 #5 Kevin Harvick
Kevin Harvick drives the no. 4 Ford for Stewart-Haas Racing. Out of his 18 years of racing in the Cup series he has 44 wins. This guy knows what he's doing. Kevin is a really good driver. He can win from the pole position and he can make a complete comeback from starting in the back of the pack. I've seen it happen. He has a great team and car and knows how to handle it. I also like Kevin off the track. He's funny and he's real. There's nothing better than someone who is in the spotlight that is also genuine.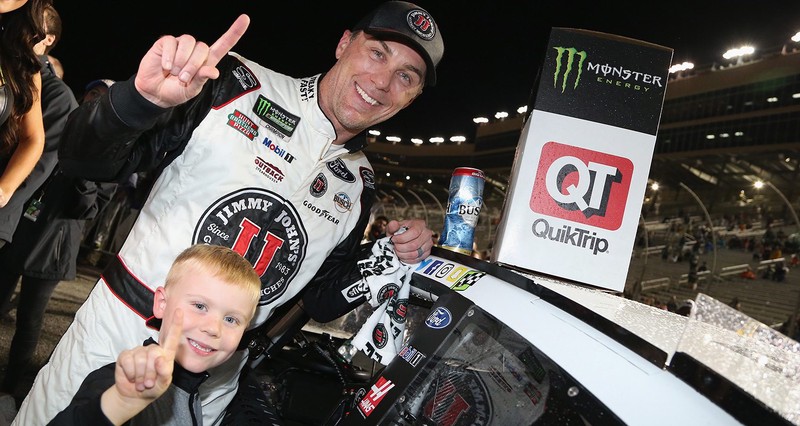 #4 Alex Bowman
Alex Bowman "Bowman The Showman" drives the no. 88 Chevy for Hendrick Motorsports. He took over Dale Earnhardt Jr's ride after he retired. Alex handles his car pretty well for still being new to the Cup series. He has a really fast car that is usually in the top 10 during race practices. Like William Byron he does better racing against the clock than he does with other drivers on the track. He has shown lots of improvement in this season and I wouldn't be the least bit surprised if he knocked out a win before the season is over.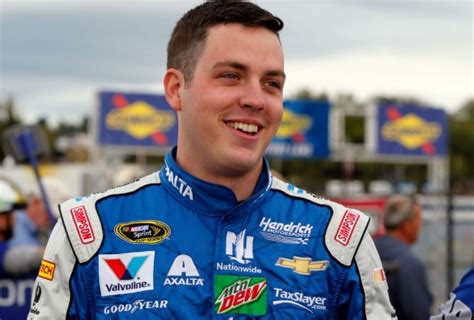 #3 Jimmie Johnson
Jimmie Johnson drives the no. 48 Chevy for Hendrick Motorsports. If you can't tell, I like team Hendrick. Out of his 18 years of racing in the Cup series Jimmie has 82 wins and 7 championship trophies. Oddly enough his first season in 2001 and the current 2018 season are the only two seasons where he doesn't have any race wins. Jimmie used to be the guy who was winning races back to back like Brad Keselowski but this season has been different. I think a mixture of bad luck and the attention going to the younger guys on his team is what's affecting him. There are a lot of people holding there breath waiting on him to retire but honestly I don't think he's going anywhere anytime soon.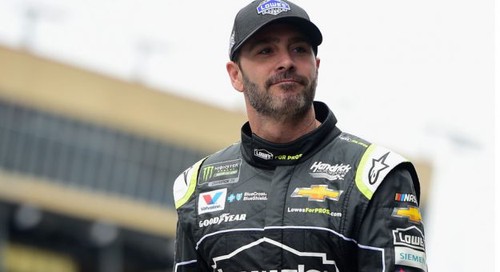 #2 Ryan Blaney
Ryan Blaney drives the no. 12 Ford for Team Penske. I will admit that I first liked Ryan for his looks but I actually started paying attention to how he races and he's a pretty good driver. Of his 3 full time seasons in the Cup series he has won 2 races and 4 pole positions. Ryan has done pretty well in the Cup series. It takes many driver 4 or 5 seasons just to get their first win and it took him only two. He's also just a really nice guy off the track. He loves Star Wars, beer, and heavy metal. He even records a NASCAR podcast every week called "Glass Case of Emotion."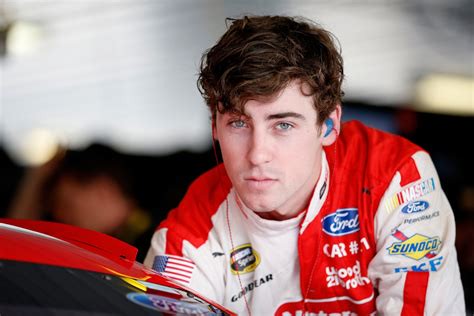 #1 Chase Elliott
Chase Elliott drives the no. 9 Chevy for Hendrick Motorsports. Chase has been racing in the Cup series full time for three years and finally got his first win this season at Watkins Glenn International. Chase usually runs in either the top 5 or somewhere between 12th and 18th. For some reason that's where he always settles in. I absolutely love and adore Chase and would marry him at the drop of the hat. However, he has a tendency to choke. He will be doing great on the track but once its time to go balls to the walls and make a move he tends to choke and just fall out. He has admitted in post race interviews that he has had chances that he should've taken but played it too safe and ended up costing himself the race. I'm sure that he will get out if that within the next few season and will become a regular race winner.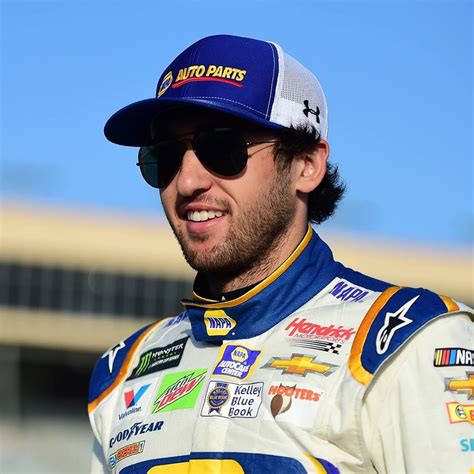 I hope y'all enjoyed my top 10 favorite drivers. Don't forget to comment!
XOXO @hellsbelle 🖤