This is it folks. The entire season has led up to this moment. We have one race left until we have a 2018 Monster Energy Cup series champion. Are you ready?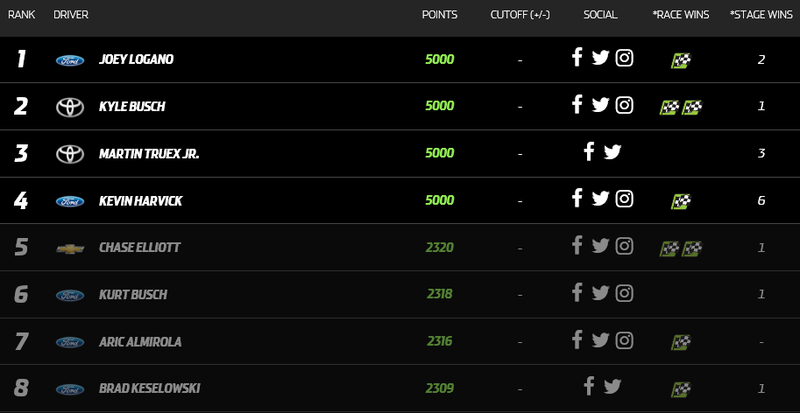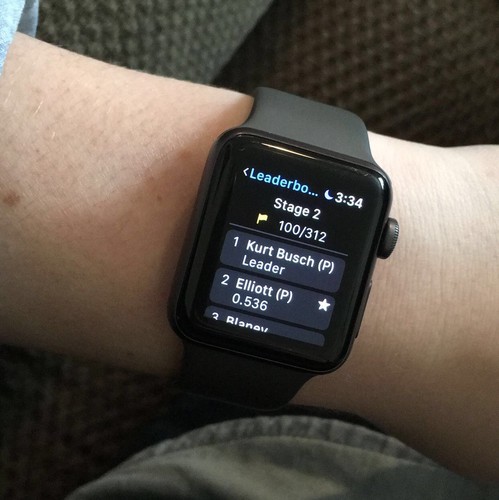 This past week at Phoenix we went from eight drivers in the playoffs to four.
Unfortunately I was unable to watch the race because I had company over at my house Sunday afternoon. Because I couldn't watch the race I don't have any comments about it. However, I did follow along as much as I could on my Apple Watch. This watch sure has come in handy for me! (I promise this isn't an AD, I just love my Apple Watch.)
The championship four consists of Joey Logano, Kyle Busch, Martin Truex Jr, and Kevin Harvick.
I was disappointed that Chase didn't make it into the final round, but I am extremely proud of him this season. He has grown as a driver and has made a name for himself instead of just being "Bill Elliott's son." I cant wait to see how he does next season.
Now that we know who the final four drivers are I bet you're wondering who I will be pulling for in the race on Sunday. At this point I just want anyone except Kyle Busch to win the championship. But I will choose a driver.
I'm really wanting Kevin Harvick to win because I feel like he has been really good this season. He has probably had the best car on the track all season long and he knows how to drive it well. He has shown both skill and character, two of my favorite things when it comes to picking a driver.

I haven't looked at the qualifying results yet so I am basing who I am pulling for strictly on personal bias and who I want to win the championship.
I'm sad that this will be the last race of the season. The off-season is only 8 weeks long but it seems like an eternity. I'm excited for next season though. I'm ready for the points to reset so the drivers can have a clean slate.
The final race will be at Homestead Miami this Sunday, November 18th @ 3pm ET. The race will be airing on NBC. I encourage y'all to watch this race, at least a little bit. Even if you only watch the first 10 laps and the last 10 laps those are the most entertaining laps. There will be so much excitement in this race and the drivers aren't going to hold back at all. It's going to be a great race, you should watch it...
Who do you want to win the championship? Comment and let me know.
XOXO @hellsbelle 🖤