By Zane Miller
On Sunday, November 25th, 1951, the 1951 NASCAR Cup Series season concluded with Herb Thomas defeating Fonty Flock by 146.2 points to win the third championship in Cup Series history. It was the first Cup Series championship for Thomas. These are the top five points finishers for the season.
5. #23 Frank Mundy (-2244.95)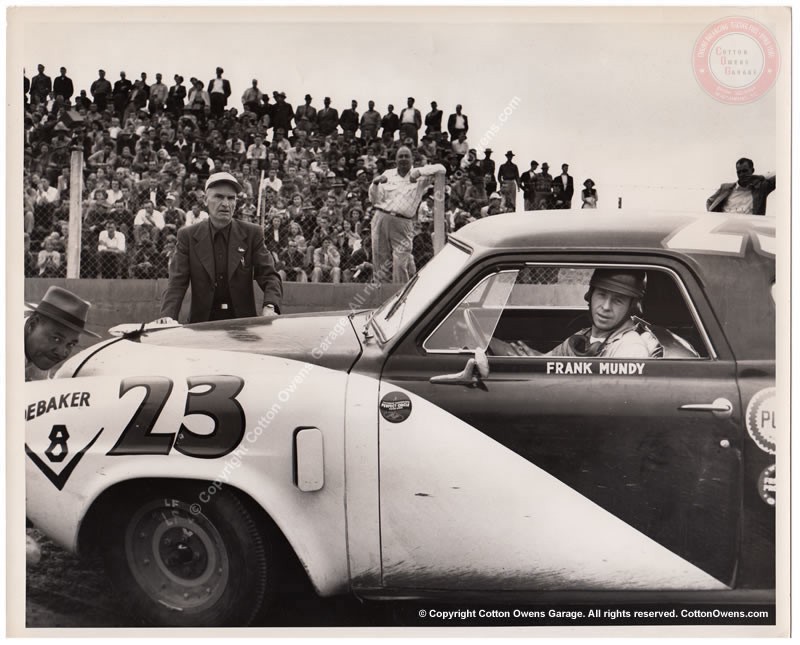 Mundy took fifth place with three wins, nine top-fives and 12 top-10s in 26 races, taking an average finish of 17.7 and leading the most laps in three races.
4. #42 Lee Petty (-1816.2)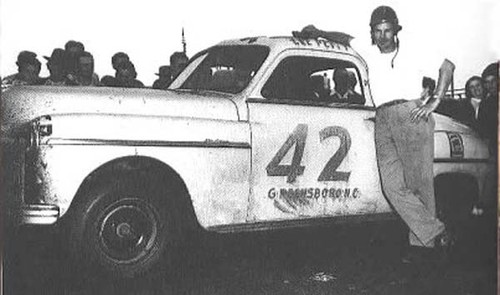 Petty got fourth place as he scored one win, 11 top-fives and 19 top-10s, as well as an average finish of 10.9. Petty also led the most laps in
3. #91 Tim Flock (-485.95)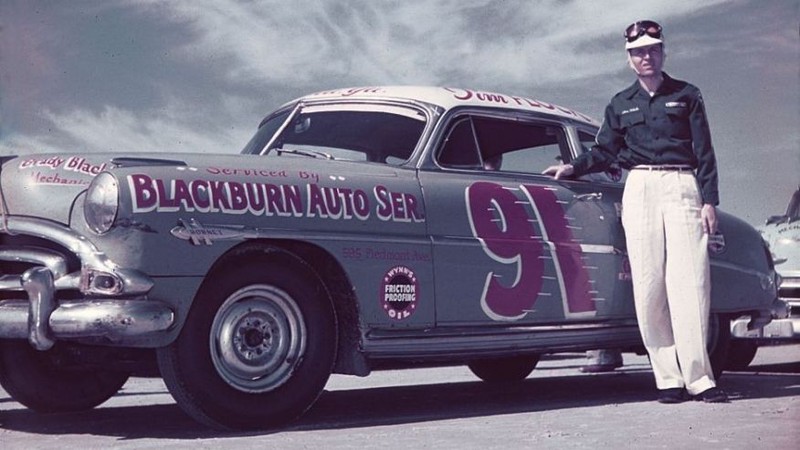 Flock took third in points as he got seven victories, 19 top-fives and 21 top-10s for an average finish of 7.7. Flock led the most laps in six races on the season.
2. #14 Fonty Flock (-146.2)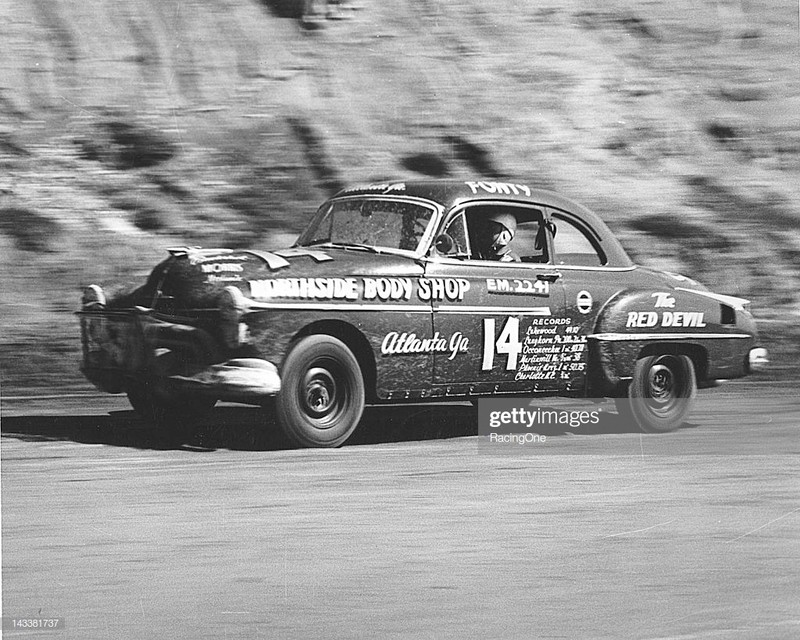 Flock claimed the second spot with eight victories, 20 top-fives and 22 top-10s, getting an average finish of 9.4 as well as leading the most laps in 10 races.
1. #92 Herb Thomas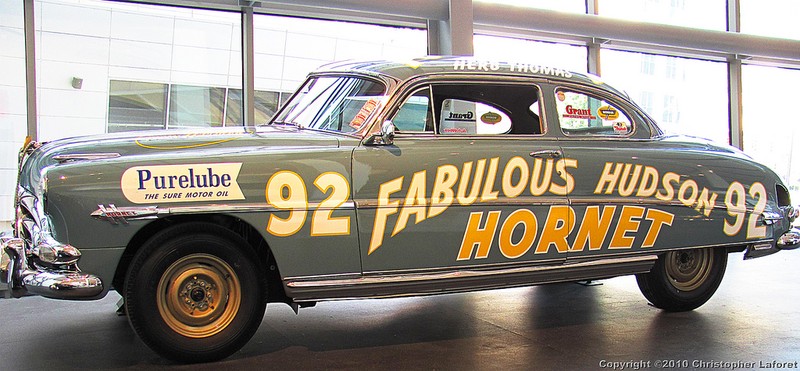 Thomas earned the championship on the strength of seven wins, 16 top-fives and 18 top-10s, scoring an average finish of 11.9. Thomas also led the most laps in five races.
Race Winners (left) & Lap Leaders (right) (Had to split into two pictures)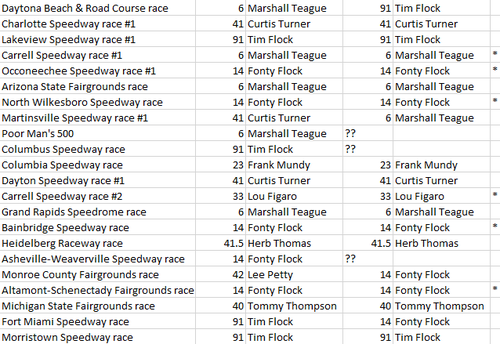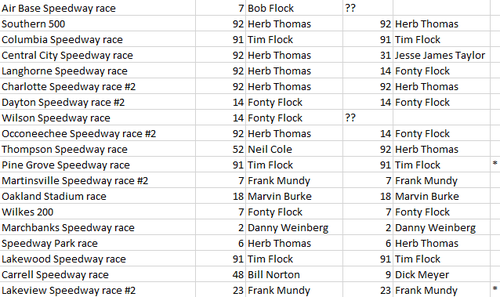 Link to stats database: https://www.racing-reference.info/yeardet/1951/W

Follow me on Twitter: https://twitter.com/Zmiller_82