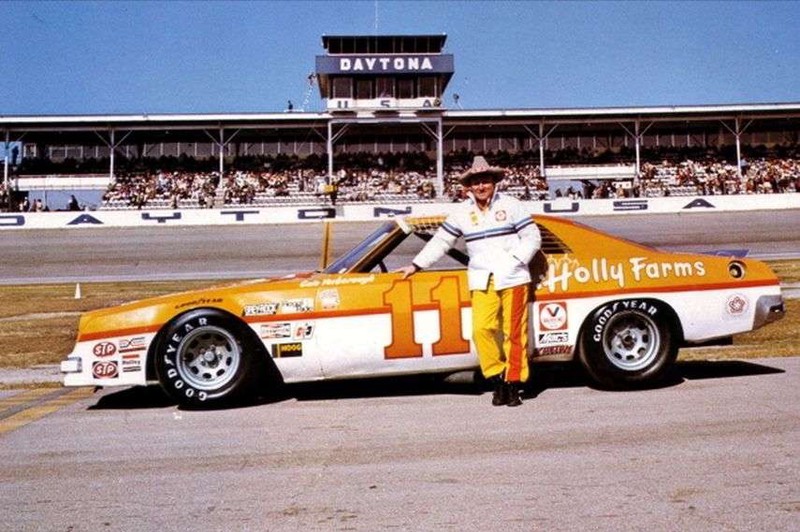 By Zane Miller
On Sunday, November 21st, 1976, the 1976 NASCAR Cup Series season concluded with Cale Yarborough defeating Richard Petty by 195 points to win the 28th championship in Cup Series history. It was the first Cup Series championship for Yarborough. These are the top five points finishers for the season.
The 1976 Daytona 500 was won by David Pearson, while AJ Foyt led the most laps with 66. Pearson and Richard Petty crashed while coming to the start/finish line on the final lap, however, Pearson was able to take the win as he never let out of the clutch during the accident, while Petty did let off and stalled in the infield grass as Pearson passed by for the win.
5. #54 Lennie Pond (-714 points)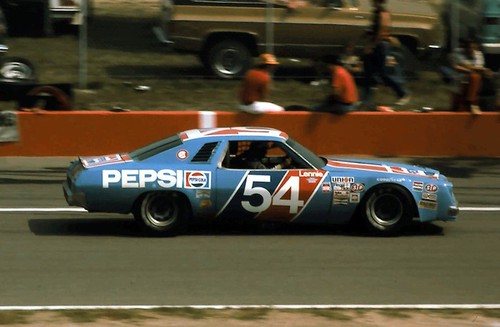 Pond took fifth in points, scoring 10 top-fives and 19 top-10s for an average finish of 12.6.
4. #2 Bobby Allison (-547)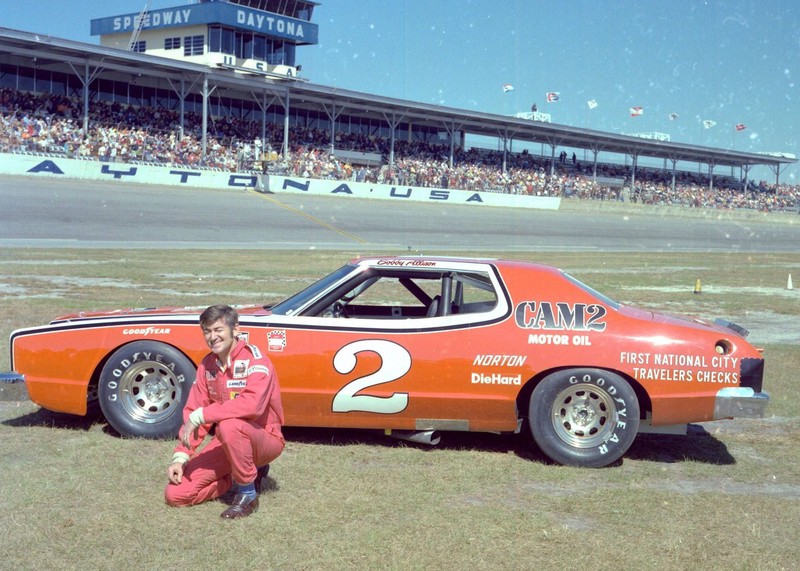 Allison picked up fourth, getting 15 top-fives and 19 top-10s, as he claimed an average finish of 11.7.
3. #72 Benny Parsons (-340)

Parsons got third in points with two wins, 18 top-fives and 23 top-10s for an average finish of 9.6.
2. #43 Richard Petty (-195)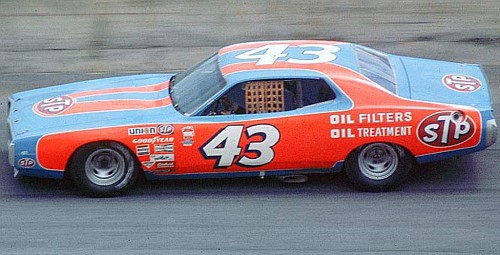 Petty claimed the second spot on the strength of three victories, 19 top-fives and 22 top-10s, getting an average finish of 9.0. Petty also led the most laps in two races during the season.
1. #11 Cale Yarborough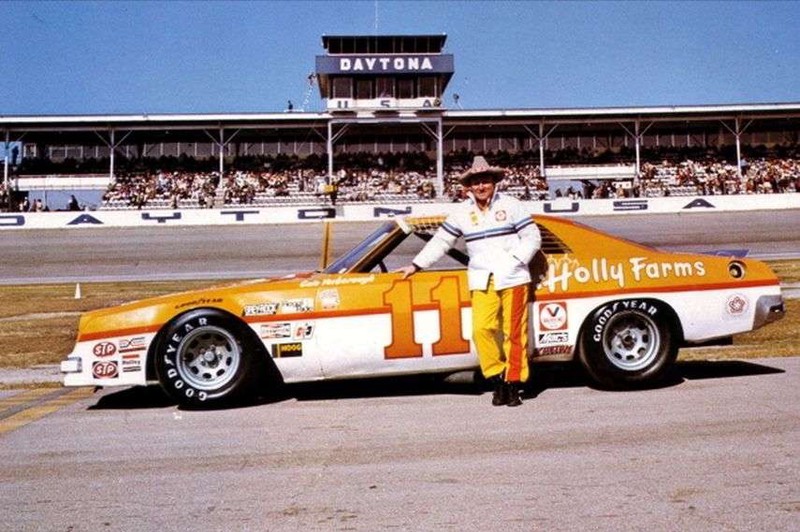 Yarborough took the championship with nine victories, 22 top-fives and 23 top-10s for an average finish of 8.2, leading the most laps in 14 starts.
Race Winners (left) & Lap Leaders (right)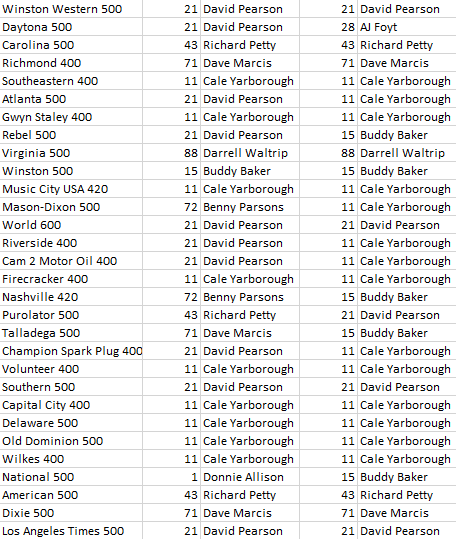 Link to stats database: https://www.racing-reference.info/yeardet/1976/W

Follow me on Twitter: https://twitter.com/Zmiller_82