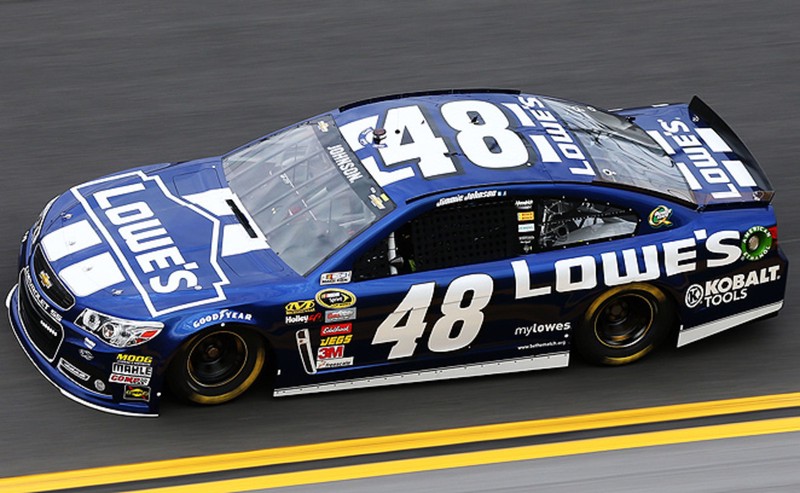 By Zane Miller
On Sunday, November 17th, 2013, the 2013 NASCAR Cup Series season concluded with Jimmie Johnson defeating Matt Kenseth by 19 points to win the 65th championship in Cup Series history. It was the sixth Cup Series championship for Johnson. Carl Edwards claimed the regular season championship.
The 2013 Daytona 500 was won by Jimmie Johnson, the second of two Daytona 500 victories for Johnson, while Matt Kenseth led the most laps with 86.
The 2013 season saw yet another change to the playoff format, as another spot was added to the playoffs for a total of 13 drivers. This was established due to collusion between teammates Clint Bowyer and Brian Vickers to allow fellow teammate Martin Truex Jr. to make the playoffs, with Bowyer intentionally spinning out late in the final race of the regular season and Vickers making an unscheduled pit stop late in the same race despite nothing being wrong with the car. Truex initially made the playoffs, but two days later all drivers involved were penalized 50 points, despite Truex having no prior knowledge of the situation. The incident, commonly referred to as 'Spingate', bumped Truex from the playoffs and added Ryan Newman in, with the 13th spot coming in for Jeff Gordon, whom NASCAR determined would have made the playoffs if not for Spingate.
2013 playoff results
13. #99 Carl Edwards (-137 points)
12. #5 Kasey Kahne (-136)
11. #39 Ryan Newman (-133)
10. #78 Kurt Busch (-110)
9. #16 Greg Biffle (-98)
8. #22 Joey Logano (-96)
7. #15 Clint Bowyer (-83)
6. #24 Jeff Gordon (-82)
5. #88 Dale Earnhardt Jr. (-56)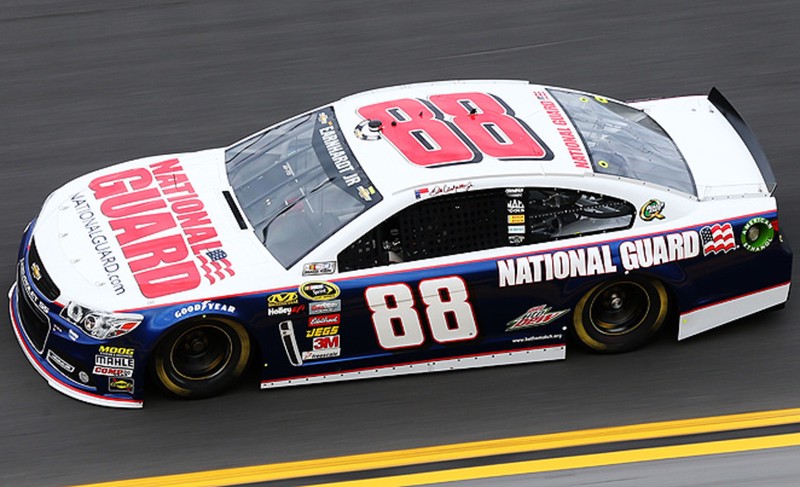 Earnhardt Jr. took fifth as he had 10 top-fives and 22 top-10s, getting an average finish of 12.6.
4. #18 Kyle Busch (-55)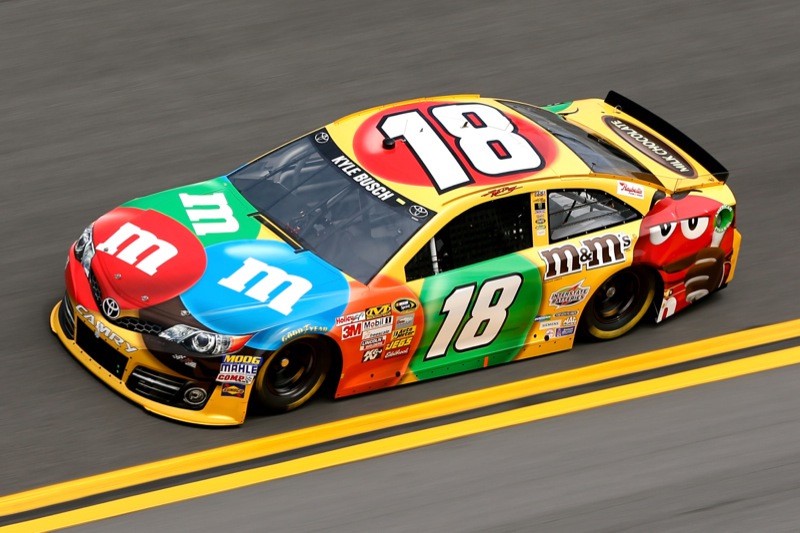 Busch picked up the fourth spot with four wins, 16 top-fives and 22 top-10s for an average finish of 12.7, leading the most laps in four starts.
3. #29 Kevin Harvick (-34)
Harvick finished third in points, getting four wins, nine top-fives and 21 top-10s to earn an average finish of 11.2. Harvick led the most laps in two races.
2. #20 Matt Kenseth (-19)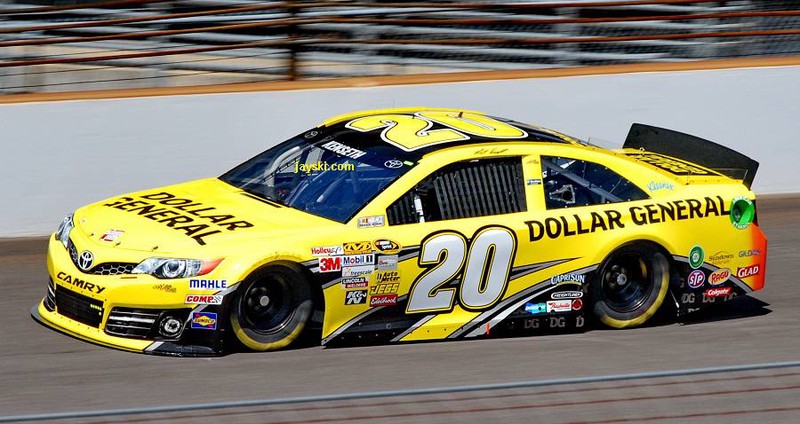 Kenseth got the runner-up spot with seven wins, 12 top-fives and 20 top-10s, taking an average finish of 12.1. Kenseth also led the most laps in nine races.
1. #48 Jimmie Johnson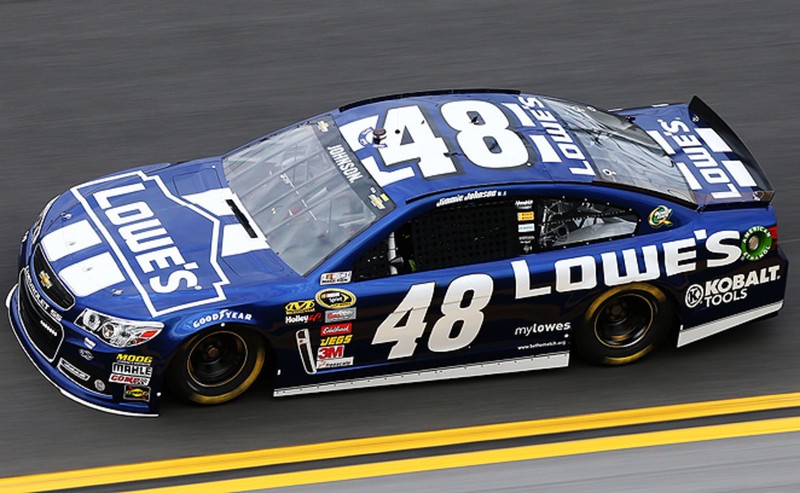 Johnson claimed the championship on the strength of six wins, 16 top-fives and 24 top-10s for an average finish of 10.7 while leading the most laps in nine races as well.
Race Winners (left) & Lap Leaders (right)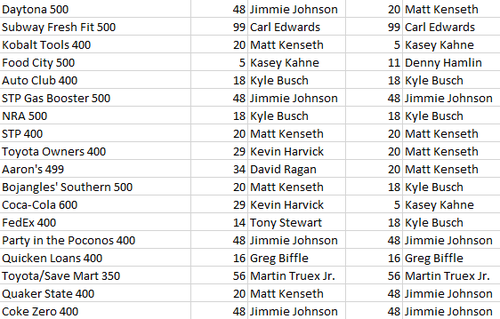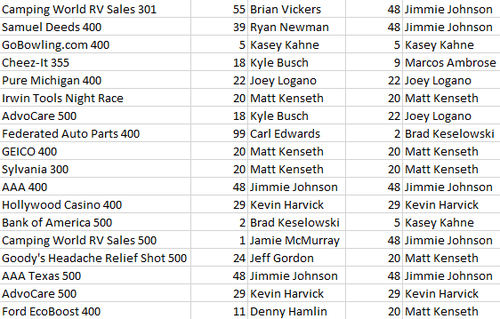 Link to stats database: https://www.racing-reference.info/yeardet/2013/W

Follow me on Twitter: https://twitter.com/Zmiller_82