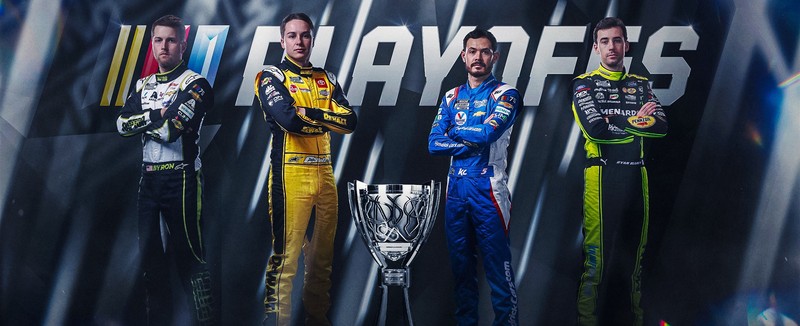 The 2023 NASCAR Cup Series season title will be decided between Kyle Larson, Christopher Bell, Ryan Blaney and William Byron, as they attempt to win the 75th championship in Cup Series history. The race will also be the 10th since the Championship Four format was established in the 2014 season.

Larson is the only past champion of this year's championship field, winning the title in 2021 in his only previous Championship Four appearance. However, the #5 car has won another title in 1996 with Terry Labonte behind the wheel.
After coming up short in the 2022 Championship Four battle, Bell looks to avenge the defeat with his first ever Cup Series title. The 20 car itself is no stranger to championship success, as Tony Stewart also won it with Joe Gibbs Racing in 2002 and 2005.
Blaney makes his first Championship Four appearance after years of being on the verge of breaking through, with a championship meaning the first-ever title for the 12 car in Cup Series history.
Similar to Blaney, Byron makes his first Championship Four after also coming close in years past, though the 24 car has much more of a championship pedigree with Jeff Gordon taking the trophy in 1995, 1997, 1998 and 2001 using the number.
Championship Four Results (since 2014)