0- Mike Bliss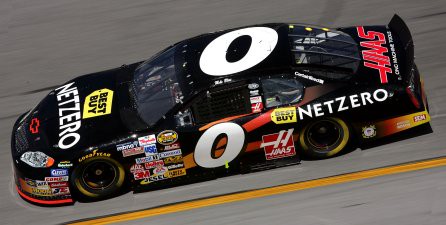 Bliss drove the 0 car in one season with the team in 2005, managing two top 10's in 36 races.

First Win: 1960 California State Fairgrounds race (Jim Cook)
Last Win: 1966 Independent 250 (Darel Dieringer)
Last Ran: 2005 Ford 400 (Mike Bliss)
Total Wins: 2
00- David Reutimann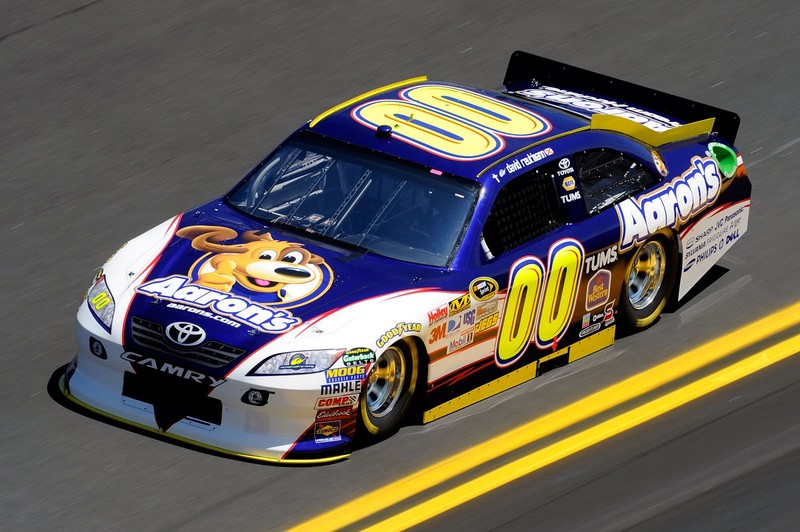 Reutimann had by far the best run in the 00, with two wins, 12 top fives and 22 top 10's racing the number from 2009-11 with a brief stint in 2008 for a total of 140 races.

First Win: 2009 Coca-Cola 600 (David Reutimann)
Last Win: 2010 Lifelock.com 400 (David Reutimann)
Currently Used by: Quin Houff
Total Wins: 2
01- Joe Nemechek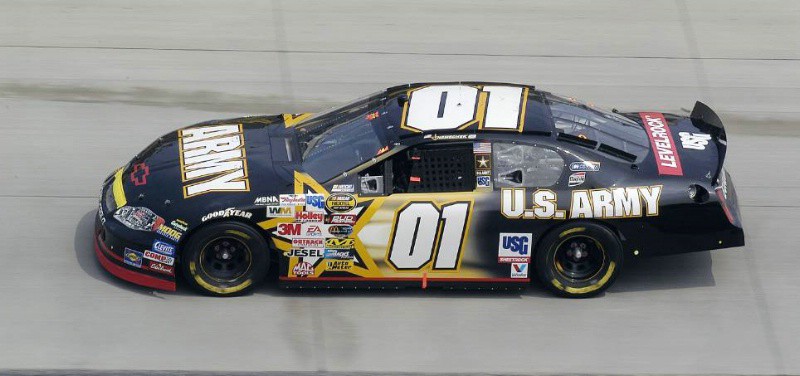 Nemechek ran the 01 from 2004-06 and a little bit in '03, netting the number's only win in the process.

First and Only Win: 2004 Banquet 400 (Joe Nemechek)
Last Ran: 2008 Ford 400 (Regan Smith)
Total Wins: 1
02- Curtis Crider
Finally, we can get into the more obscure drivers from the early days of NASCAR. While I couldn't find any pictures of this car, Crider ran the 02 for most of the 1964 season with seven top fives and 24 top 10's in 42 races.
Last Ran: 2009 Ford 400 (David Gilliland)
Total Wins: 0
03- GC Spencer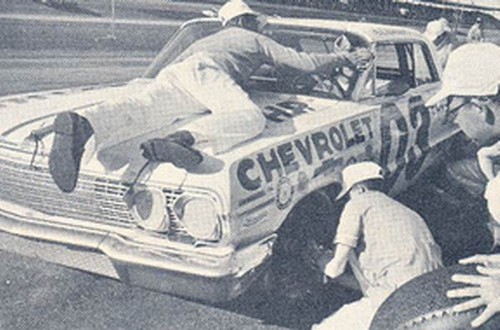 Spencer collected four top fives and seven top 10's racing the 03 in only 15 races throughout the 1963 season before switching to the number 49 the next season.

Last Ran: 1994 Bud at the Glen (Butch Leitzinger)
Total Wins: 0
04- Ken Meisenhelder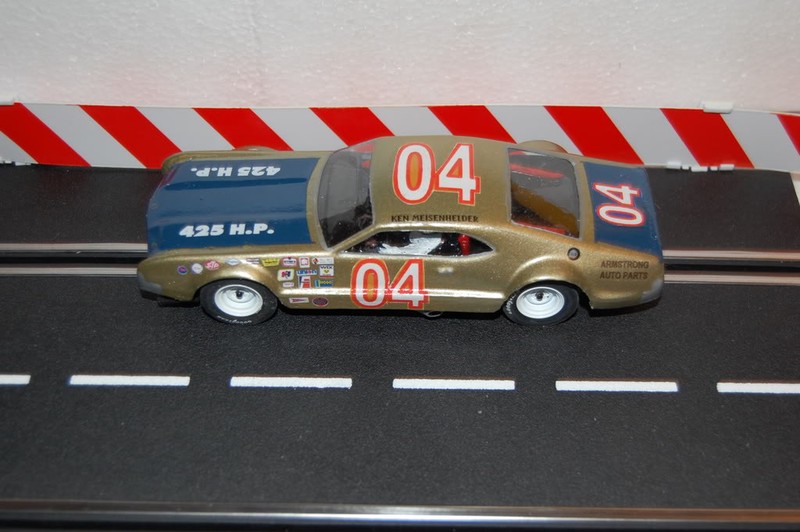 Unfortunately I could only find a picture of a model for this one, but Meisenhelder raced the 04 in a limited schedule for 34 races between 1969-70, then switched to 41 in 1971.

Last Ran: 2009 Heluva Good! Sour Cream Dips at the Glen (PJ Jones)
Total Wins: 0
05- David Sisco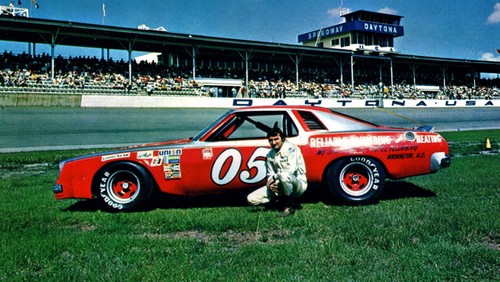 Sisco ran 121 races for his self-owned 05 car full-time from 1973-76, part-time from 1971-72, getting six top fives and 31 top 10's in 121 races before changing to number 16 for his final season in '77.
Last Ran: 1993 Budweiser at the Glen (Ed Ferree)
Total Wins: 0
06- Neil Castles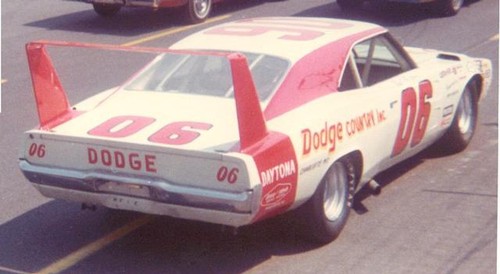 Castles raced his self-owned 06 Dodge beginning midway through the 1967 season to 1972, then ran it occasionally from 1973-75 for 232 races, earning 30 top fives and 83 top 10's along the way.

First and Only Win: 1965 Valdosta Speedway race (Cale Yarborough)
Last Ran: 2007 Ford 400 (Sam Hornish Jr.)
Total Wins: 1
07- Clint Bowyer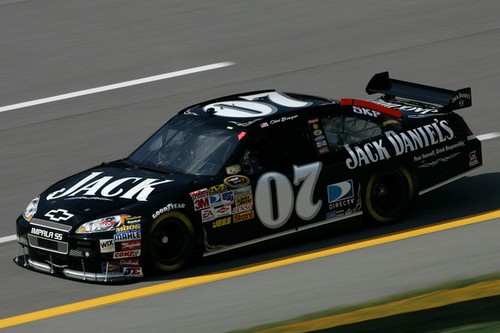 Bowyer ran the 07 for 108 races from 2006-08, collecting the number's two total wins, 16 top fives and 42 top 10's before oddly moving to a new car within the same team in 2009.

First Win: 2007 Sylvania 300 (Clint Bowyer)
Last Win: 2008 Dan Lowry 400 (Clint Bowyer)
Last Ran: 2010 Irwin Tools Night Race (Robby Gordon)
Total Wins: 2
08- EJ Trivette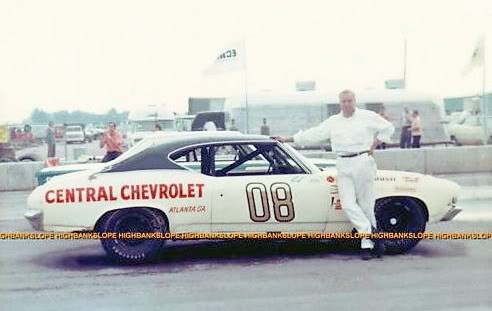 Trivette ran the 08 for the full 1969 season, along with two races in 1970 totaling 41 races, getting 11 top 10's along the way as well.

Last Ran: 2009 Ford 400 (Terry Labonte)
Total Wins: 0
09- Larry Manning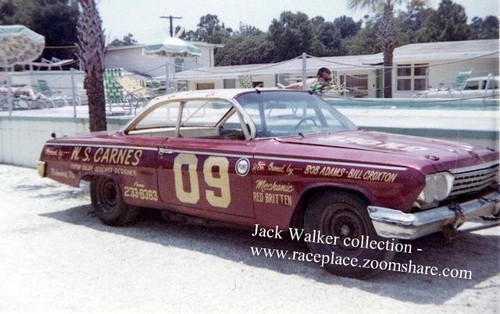 Manning raced the 09 in about half of the 1963 season, and briefly in '64. However, he ran well in the short amount of time, finishing with one top five and 11 top 10's in 25 starts.

First and Only Win: 2009 Aaron's 499 (Brad Keselowski)
Last Ran: 2011 Coca-Cola 600 (Landon Cassill)
Total Wins: 1
1- Jamie McMurray
McMurray had a good run in the 1 car, with four wins, 33 top fives and 88 top 10's in 324 races from 2010 to the present, including a Daytona 500 win in his first race in the car, a season in which he had three victories.

First Win: 1956 Portland Speedway race #4 (Lloyd Dane)
Last Win: 2019 Quaker State 400 (Kurt Busch)
Currently Used by: Kurt Busch
Total Wins: 20
2- Brad Keselowski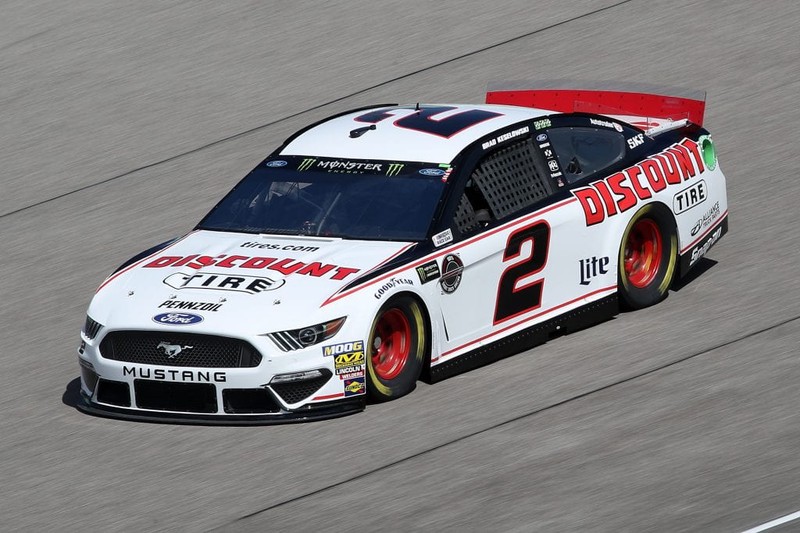 Although Rusty Wallace puts up strong competition, Keselowski gets the nod for best driver of the 2 car by winning the 2012 championship to go along with 29 wins, 114 top fives and 180 top 10's in 324 races since 2011. In fact, Dale Earnhardt comes in a close second, since he won the 1980 championship in the 2, but came up far shorter than Keselowski in wins. But, spoilers, Earnhardt will come up again soon.

First Win: 1950 Vernon Fairgrounds race #1 (Bill Blair)
Last Win: 2019 Digital Ally 400 (Brad Keselowski)
Currently Used by: Brad Keselowski
Total Wins: 95
3- Dale Earnhardt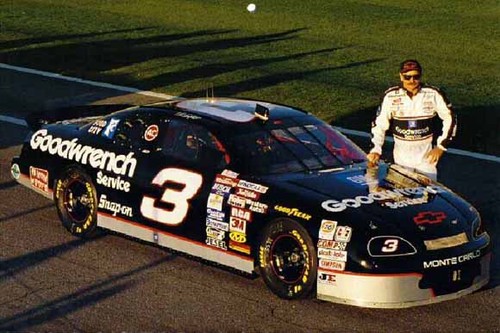 No surprises here. The Intimidator won the 1986, 1987, 1990, '91, '93 and '94 championships and earned 67 wins, 227 top fives and 348 top 10's in 529 races between 1984-2001 in his famous number 3. Tragically, Earnhardt was killed in the 2001 Daytona 500.

First Win: 1954 Oakland Stadium race #1 (Dick Rathman)
Last Win: 2018 Daytona 500 (Austin Dillon)
Currently Used by: Austin Dillon
Total Wins: 99
4- Kevin Harvick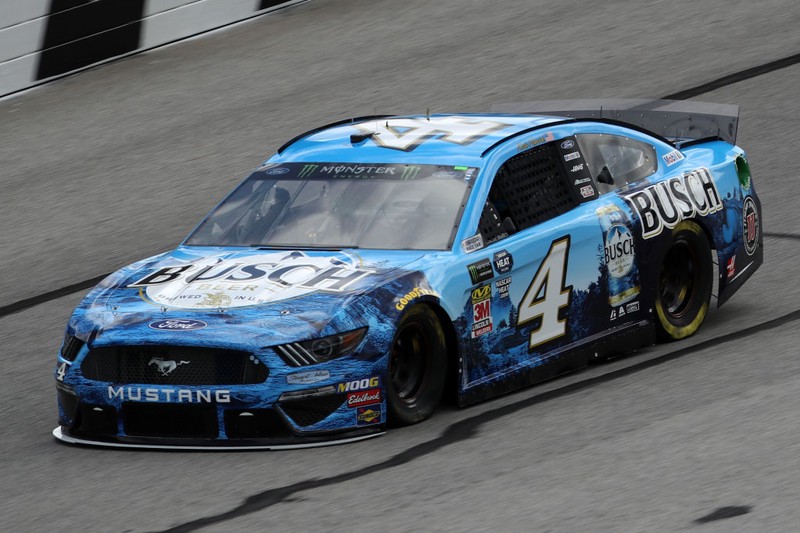 Harvick, with his 2014 championship, also has 106 top fives as well as 153 top 10's during his stint using the number 4 from 2014 to the present day. Rex White also earned the championship while driving the 4 car, winning the championship in 1960.

First Win: 1954 Gardena Speedway race (John Soares)
Last Win: 2019 AAA Texas 500 (Kevin Harvick)
Currently Used by: Kevin Harvick
Total Wins: 71
5- Terry Labonte

Labonte won the 1996 championship with the 5 ride, and while he didn't put up huge statistics with 12 wins, 64 top fives and 125 top 10's in 368 races from 1994-2004, it does really show how he was able to make consistency over victories work throughout his career.

First Win: 1960 Piedmont Interstate Fairgrounds race #2 (Cotton Owens)
Last Win: 2017 Brantley Gilbert Big Machine Brickyard 400 (Kasey Kahne)
Last Ran: 2017 Ford EcoBoost 400 (Kasey Kahne)
Total Wins: 45
6- David Pearson
Pearson won his first of three championships driving the 6 car in 1966, Pearson started racing the 6 in 1964, but left for another team the following year before returning a year later to take the championship. All in all, he got 27 wins, 79 top fives and 111 top 10's. Mark Martin also makes a strong case, but unfortunately was unable to win the title with the 6 car.

First Win: 1951 Daytona Beach and Road Course race (Marshall Teague)
Last Win: 2011 Coke Zero 400 (David Ragan)
Currently Used by: Ryan Newman
Total Wins: 83
7- Alan Kulwicki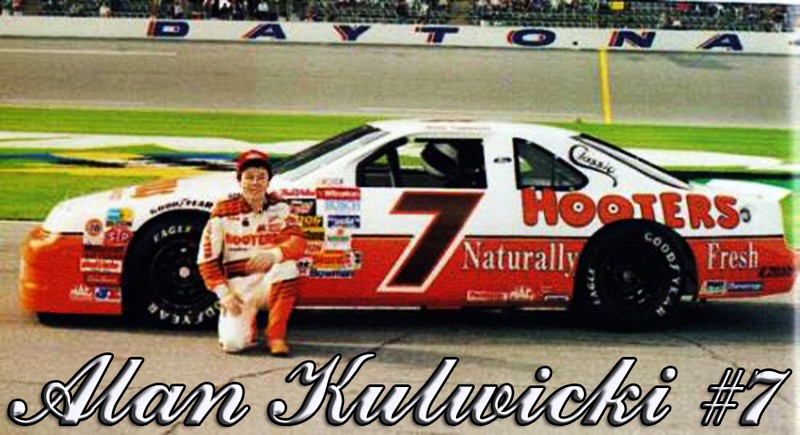 Kulwicki was the victor in one of the most exciting championship battles in NASCAR history in 1992 in his self-owned 7 car, one of the final independent owner/drivers to do so. Kulwicki also collected five wins, 22 top fives and 71 top 10's in his 179 races with the car from 1987-93. Tragically, Kulwicki was killed in a plane crash early in the 1993 season.

First Win: 1949 Wilkes 200 (Bob Flock)
Last Win: 1996 Bud at the Glen (Geoffrey Bodine)
Last Ran: 2018 Can-Am 500 (DJ Kennington)
Total Wins: 23
8- Joe Weatherly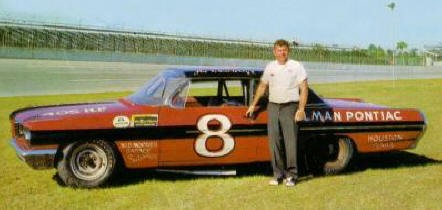 Apologies to Dale Earnhardt Jr. fans, but Weatherly won the 1962 and '63 championships driving the 8 car, going along with 20 wins, 67 top fives and 86 top 10's in 110 races from 1961-64. Sadly, Weatherly was killed in a crash early in the '64 season.

First Win: 1961 Daytona 500 Qualifier #2 (Joe Weatherly)
Last Win: 2006 Crown Royal 400 (Dale Earnhardt Jr.)
Currently Used by: Tyler Reddick
Total Wins: 38
9- Bill Elliott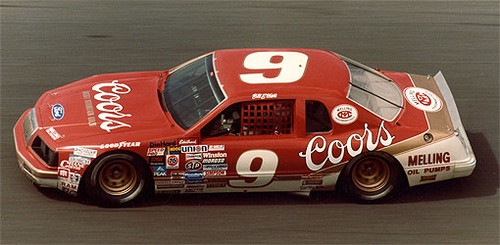 Elliott earned the 1988 championship with the 9 car, as well as 38 wins, 135 top fives and 227 top 10's in 446 races from 1976-91, then from 2001-03 as he returned with a new team, but with the same number.

First Win: 1952 Wilkes 200 (Herb Thomas)
Last Win: 2019 Bank of America Roval 400 (Chase Elliott)
Currently Used by: Chase Elliott
Total Wins: 59
Follow me on Twitter: https://twitter.com/Zmiller_82