By Zane Miller
20- Tony Stewart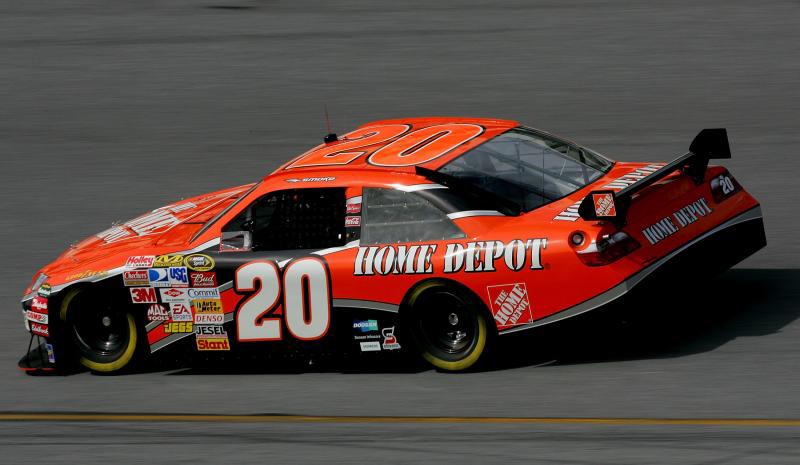 Stewart won the 2002 and 2005 championships in the 20, allowing him to handily earn another spot on this list. However, for good measure, he also has 33 wins, 129 top fives and 207 top 10's in his 356 race-long run with the 20 car from 1999-2008.

First Win: 1961 Daytona 500 (Marvin Panch)
Last Win: 2019 Bojangles' Southern 500 (Erik Jones)
Currently Used by: Erik Jones
Total Wins: 53
21- David Pearson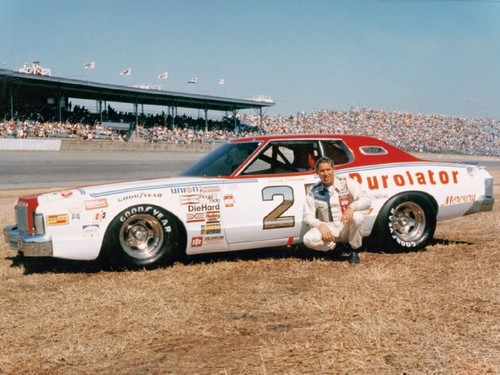 Pearson comes back for a third time with the number he's probably associated with the most, however ironically as he never won a championship with the 21 due to his limited schedule with the Wood Brothers. On the other hand, he did manage 43 wins, 97 top fives and 103 top 10's from 1972-79, then again for his own team in 1985 and part of '86.

First Win: 1950 Daytona Beach and Road Course race (Harold Kite)
Last Win: 2017 Pocono 400 (Ryan Blaney)
Currently Used by: Matt DiBenedetto
Total Wins: 92
22- Joey Logano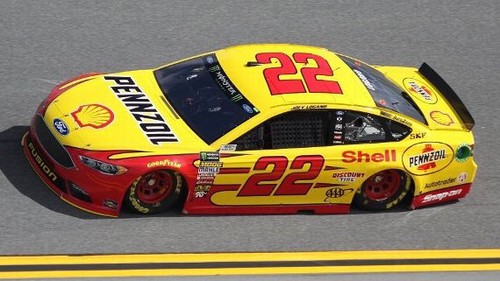 Logano, with his 2018 championship, grabs the spot for the 22 as he has 21 wins, 100 top fives and 159 top 10's over the course of 251 races from 2013 to the present. Logano also has strong competition from Bobby Allison, who won the 1983 championship but only had 17 wins with the number, along with Red Byron who won the inaugural NASCAR championship in 1949 in the 22, with two wins over 11 races with the number.

First Win: 1949 Martinsville race (Red Byron)
Last Win: 2019 FireKeepers Casino 400 (Joey Logano)
Currently Used by: Joey Logano
Total Wins: 78
23- Frank Mundy
Mundy raced the 23 through the 1951 season, collecting two wins, eight top fives and 11 top 10's in only 24 races. However, the 23 has not seen much success since the early days, as it currently has a winless drought going back to the mid-1950's.

First Win: 1951 Columbia Speedway race #1 (Frank Mundy)
Last Win: 1954 Oglethorpe Speedway race (Al Keller)
Last Ran: 2018 Ford EcoBoost 400 (JJ Yeley)
Total Wins: 3
24- Jeff Gordon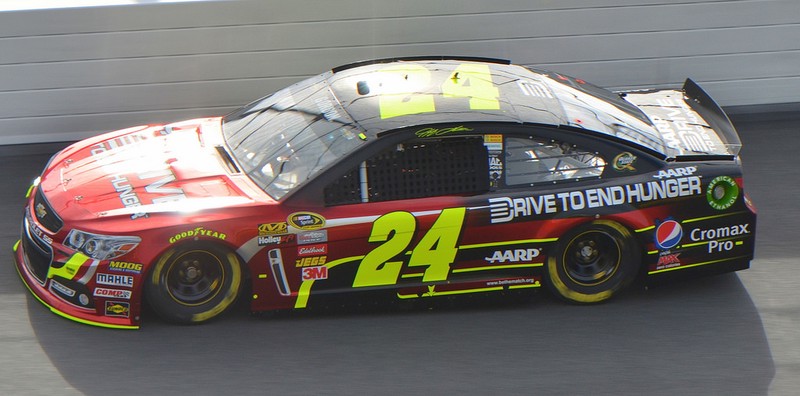 Another no-brainer, Gordon amassed four championships coming in 1995, '97, '98 and 2001, along with 93 wins, 325 top fives and 475 top 10's in 797 starts in the 24 machine, from a one race stint in 1992 to full-time from 1993-2015, after which he retired from full-time competition.

First Win: 1994 Coca-Cola 600 (Jeff Gordon)
Last Win: 2015 Goody's Headache Relief Shot 500 (Jeff Gordon)
Currently Used by: William Byron
Total Wins: 93
25- Tim Richmond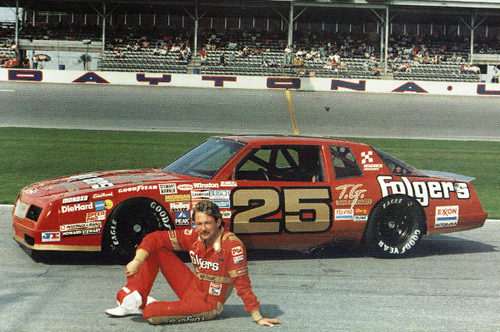 Richmond won nine races, 16 top fives and 21 top 10's in just 37 races driving the 25 car from 1986 to part of 1987. Unfortunately, Richmond was forced into early retirement midway through the '87 season due to AIDS and passed away two years later.

First Win: 1949 Hamburg Speedway race (Jack White)
Last Win: 2007 Coca-Cola 600 (Casey Mears)
Last Ran: 2015 Bojangles' Southern 500 (Chase Elliott)
Total Wins: 21
26- Junior Johnson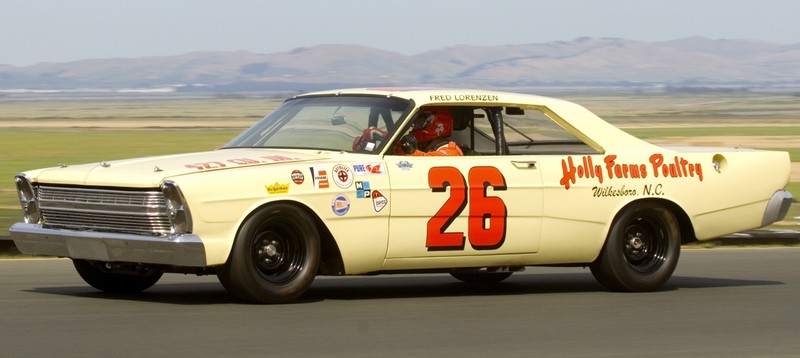 Johnson ran his self-owned 26 car through the 1965 season, taking 12 wins, 17 top fives and 18 top 10's in 40 races. The car is also noteworthy as Johnson fielded a car for Fred Lorenzen that was blatantly illegal in one race in 1966, but with Ford and Chrysler boycotting the series at the time and NASCAR desperate to revive attendance, it was allowed to run anyway and took the victory. The car was nicknamed "The Yellow Banana" due to its downward sloped front bumper and upward sloped rear bumper.

First Win: 1958 Lakewood Speedway race #1 (Curtis Turner)
Last Win: 2009 AMP Energy 500 (Jamie McMurray)
Last Ran: 2016 Daytona 500 (Robert Richardson Jr.)
Total Wins: 22
27- Rusty Wallace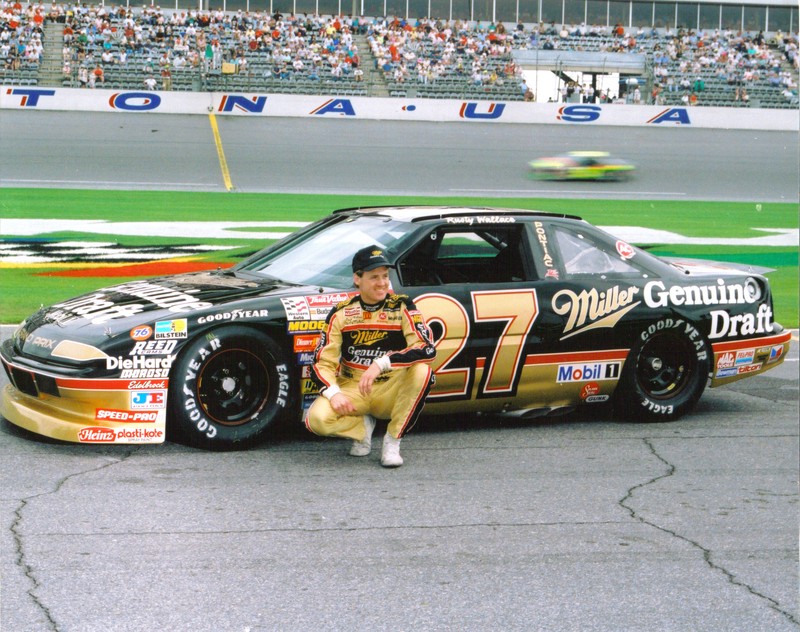 Wallace won the 1989 championship with the 27, also collecting 18 wins, 54 top fives and 91 top 10's in 145 races from 1986-90.

First Win: 1950 Dayton Speedway race #1 (Jimmy Florian)
Last Win: 2011 Brickyard 400 (Paul Menard)
Currently Used by: Reed Sorensen
Total Wins: 52
28- Fred Lorenzen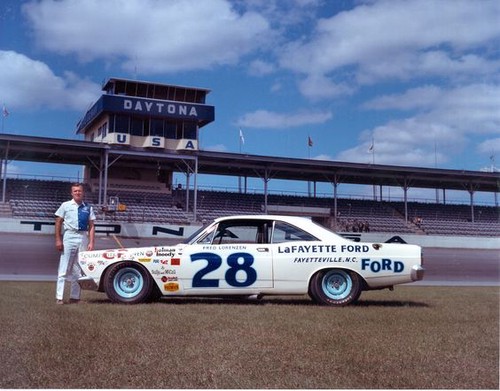 Lorenzen raced the 28 from 1960-67 and parts of '70 and '72, gaining 25 wins, 62 top fives and 68 top tens in 125 races with the car, giving him the slight edge over Davey Allison.

First Win: 1961 Virginia 500 (Fred Lorenzen)
Last Win: 2002 Dodge/Save Mart 350 (Ricky Rudd)
Last Ran: 2009 Food City 500 (Travis Kvapil)
Total Wins: 76
29- Kevin Harvick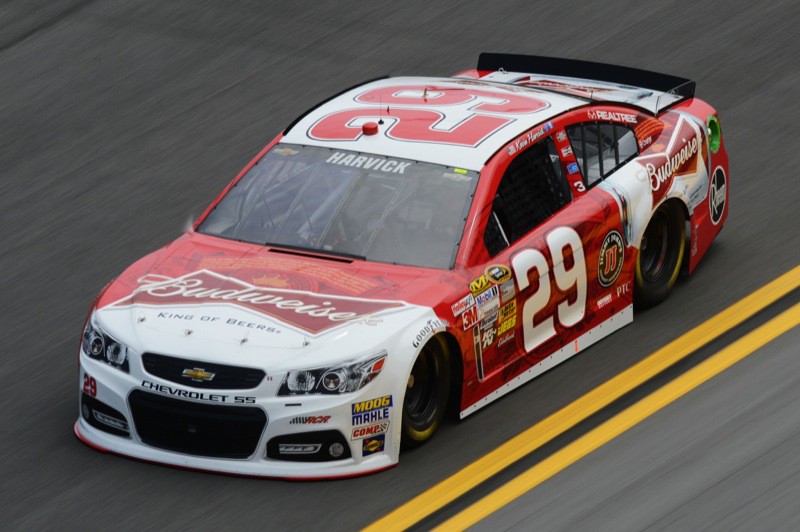 Harvick used the number 29 after taking over Dale Earnhardt's car and took 23 wins, 100 top fives and 209 top 10's in 466 starts from 2001-13.

First Win: 1962 Rebel 300 (Nelson Stacy)
Last Win: 2011 Goody's Fast Relief 500 (Kevin Harvick)
Last Ran: 2013 Ford EcoBoost 400 (Kevin Harvick)
Total Wins: 40
Follow me on Twitter: https://twitter.com/Zmiller_82