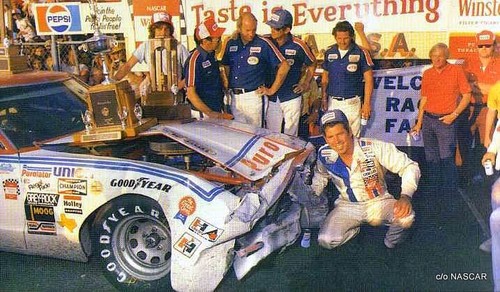 By Zane Miller
10. Woodie Wilson (1961)
Easily the biggest outlier in the history of the Cup Series Rookie of the Year award, Wilson claimed the honor in 1961 with just five starts in the 52-race schedule, getting one top-10 and getting his top career points finish of 41st. Wilson made a handful of races prior to his final start in 1962, finishing with two top-tens in 10 career starts. For what it's worth, 1961 was also the rookie season of Wendell Scott, who scored five top-10s in 23 races and came in 32nd in points, along with Lee Reitzel who picked up three top-10s in 17 races and ended up 37th in the final standings.
9. Tom Cox (1962)
Cox claimed 1962's RotY award, getting three top-fives and 20 top-10s in 42 races, earning what would be his best career points finish of 18th albeit missing 11 events. Despite the impressive numbers from his rookie campaign, Cox only made a couple more races the following season, ending his career with three top-fives and 20 top-10s in 44 starts.
8. Sam McQuagg (1965)
McQuagg took the 1965 RotY award on the strength of two top-fives and five top-10s, although he only made 14 starts out of the 55-race schedule to take a 24th-place points finish. McQuagg would improve significantly the next season, securing his lone career win and taking his career-high points finish of 15th. Racing most of his career as a part-time driver, McQuagg made his final Cup start in 1974 with a total of one win, nine top-fives and 21 top-10s in just 62 starts.
7. Doug Cooper (1964)
Cooper won RotY in 1964 thanks to four top-fives and 11 top-10s in 39 starts, ending up 21st in points in spite of missing 23 races. Cooper then claimed his career-best points result of 19th the following year, posting a final career mark of 11 top-fives and 29 top-10s in 113 starts after retiring in 1968.
6. Pete Hamilton (1968)
Hamilton, of no relation to 1991 Rookie of the Year Bobby Hamilton, earned the award in 1968 with three top-fives and six top-10s in only 16 races, coming in 32nd in the final standings after missing 33 races. Though Hamilton's Cup Series career would be relatively brief, he would make the most of the opportunity with a win in the 1970 Daytona 500, going along with three other career victories, 26 top-fives and 33 top-10s in 64 starts, getting a career-best points finish of 21st in 1970 as well before exiting the series after the 1973 season.
5. Billy Wade (1963)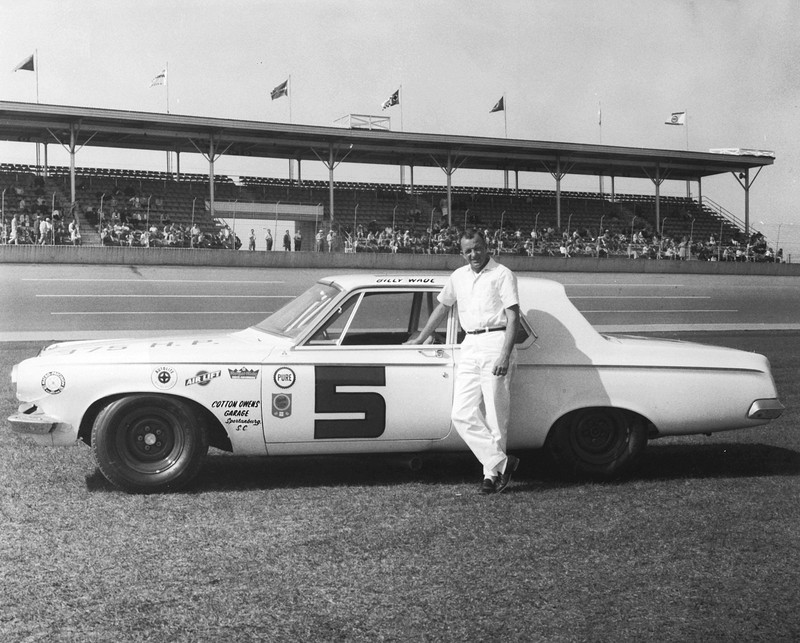 Wade scored RotY honors in 1963, as he collected four top-fives and 14 top-10s in 31 starts to take 16th in points despite missing 24 races. Building off the relatively solid rookie campaign, Wade would have his breakout season in 1964, winning four races (all consecutively), 16 top-fives and 41 top-10s on the way to a fourth-place points finish. Tragically, on January 7th, 1965, Wade was killed in a tire testing crash at Daytona International Speedway, one of three Cup Series driver fatalities in 1965.
4. Dick Brooks (1969)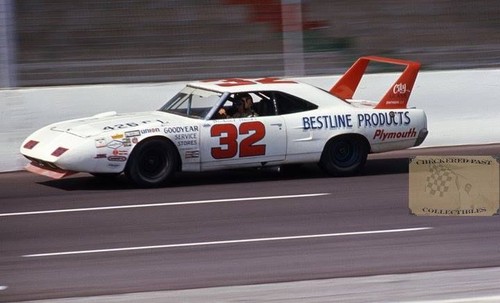 Brooks grabbed the 1969 RotY award thanks to three top-fives and 12 top-10s in 28 races, finishing 21st in points although he missed 26 starts. Brooks went on to have a lengthy Cup Series career, winning one race alongside 57 top-fives and 150 top-10s in 358 starts, claiming a best points finish of sixth in 1977 before his retirement after the 1985 season.
3. Donnie Allison (1967)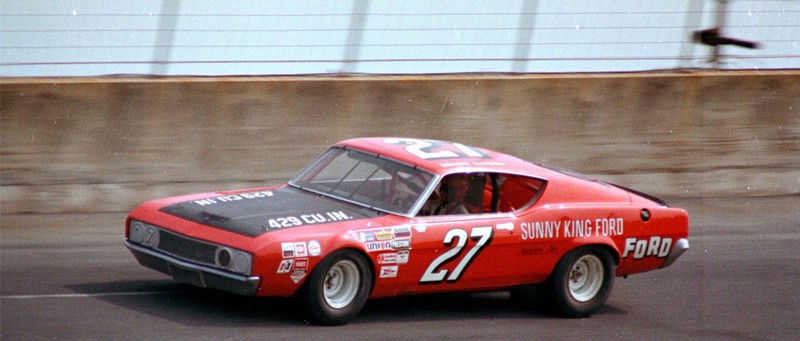 Allison picked the RotY award in 1967, securing four top-fives and seven top-10s in 20 starts and finishing a career-high 16th in points despite missing 29 races. While he is most remembered for his last lap crash and subsequent fight with Cale Yarborough in the 1979 Daytona 500, Allison had a rather successful career at the Cup Series level with 10 victories, 78 top-fives and 115 top-10s in 242 starts. However, holding him back significantly is the fact that he only ran over two-thirds of the schedule once in his 21-year long career before retiring in 1988.
2. James Hylton (1966)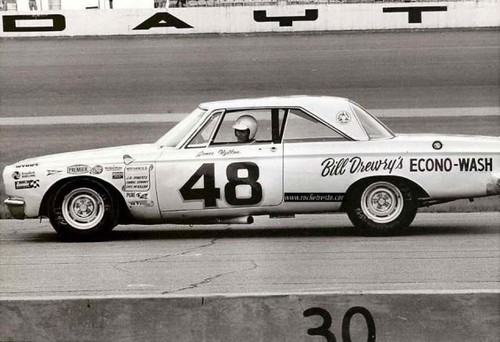 One of the more underrated drivers in the history of the Cup Series, Hylton started off with a bang in 1966, winning RotY off of 20 top-fives and 32 top-10s in 41 races to earn second in the final standings to David Pearson. Hylton would claim the runner-up spot in points in 1967 and 1971, both times coming up short of the championship to Richard Petty. In all, Hylton would amass two wins, 140 top-fives and 301 top-10s in 602 starts before making his final Cup Series race in 1993. However, Hylton's time in NASCAR as a whole was far from over as he became known for his longevity in the sport, eventually setting a Nationwide Series (now Xfinity Series) record in 2011 as the oldest driver to make a start at 76 years old, though this was since passed by Morgan Shepherd in 2019.
1. David Pearson (1960)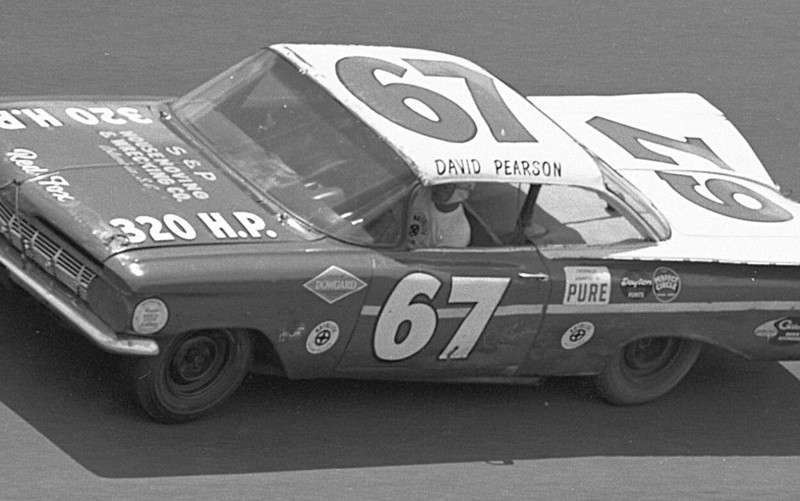 Arguably one of the top five best Cup Series drivers of all time, Pearson nabbed RotY in 1960 with three top-fives and seven top-10s in 22 starts, claiming 23rd in points in spite of missing half the schedule. After having his breakthough season in 1964 with eight wins and a third-place points finish, Pearson exploded in the second half of the decade with championships in 1966, 1968 and 1969, with more than 10 victories in each of those seasons. In fact, Pearson would go on to score two more double-digit win seasons in 1973 and 1976, as he likely would have won the title in both of those years if not for the fact that he ran only at a partial schedule throughout the 1970s. Additionally, Pearson won the iconic 1976 Daytona 500 and, in 1978, took his 100th career victory, a feat which has not been seen since. Pearson totaled up 105 wins, 301 top-fives and 366 top-10s in 574 races before making his final start in 1986. In 2011, he was officially inducted into the NASCAR Hall of Fame.