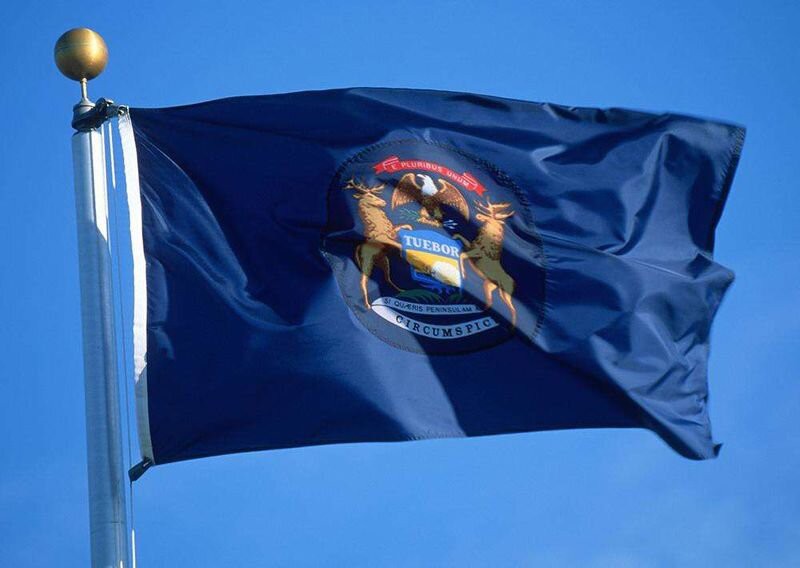 By Zane Miller
As of the 2021 racing season, there have been a total of 82 drivers in the Cup Series with their hometown listed in Michigan. So far, drivers representing the Wolverine State have taken a total of 46 wins, 229 top-fives and 425 top-10s in 1,388 starts.
Currently, Michigan is represented in the Cup Series by Brad Keselowski, making his debut in 2008, along with Erik Jones, who made his debut in 2015.
5. Ron Keselowski (Active 1970-74)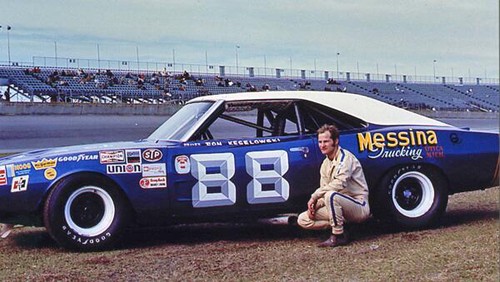 Keselowski took two top-fives and 11 top-10s in 68 starts, earning a best points finish of 27th in both 1971 and 1972.
4. Johnny Benson Jr. (Active 1996-2007)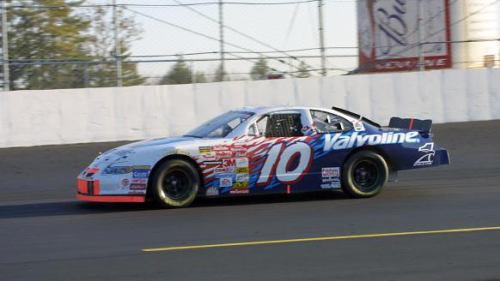 Benson picked up one win, 18 top-fives and 58 top-10s in 274 starts, with his best points finish of 11th coming in both 1997 and 2001.
3. Erik Jones (Active 2015-pres.)
Jones has scored two wins with 33 top-fives and 62 top-10s in 147 starts so far, taking a best points finish of 15th in 2018.
2. Paul Goldsmith (Active 1956-69)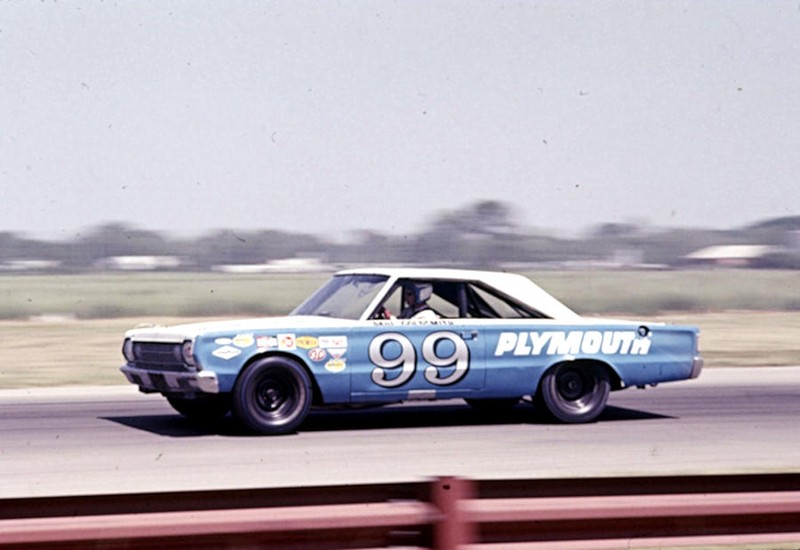 Goldsmith picked up nine victories along with 44 top-fives and 59 top-10s in 127 races, with his best points finish of fifth occurring in the 1966 season.
1. Brad Keselowski (Active 2008-pres.)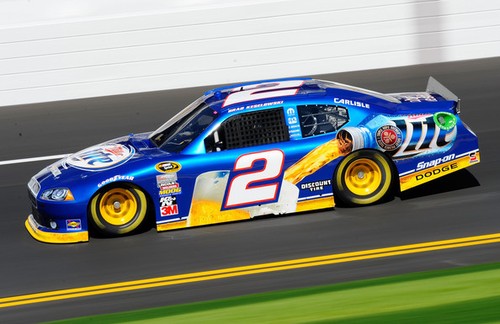 Keselowski has taken 34 victories, 128 top-fives and 210 top-10s in 413 starts to this point, winning the 2012 Cup Series championship while likely on his way to a spot in the NASCAR Hall of Fame once he retires.
List of Cup Series drivers (Current drivers in yellow)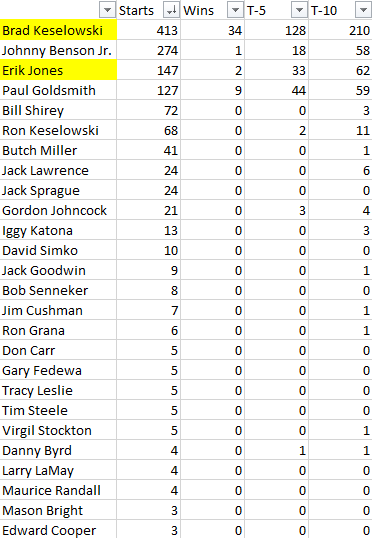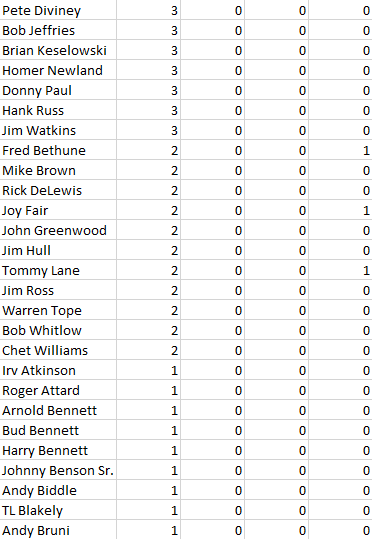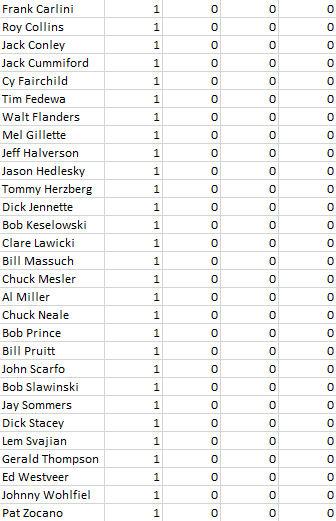 Follow me on Twitter: https://twitter.com/Zmiller_82