By Zane Miller
As of the 2021 racing season, there have been a total of nine drivers in the Cup Series with their hometown listed in Mississippi. So far, drivers representing the Magnolia State have taken a total of three wins, 34 top-fives and 114 top-10s in 714 starts.
Currently, Mississippi is represented in the Cup Series by Ricky Stenhouse Jr., who made his debut in 2011.
5. Armond Holley (Active 1967)
Holley drove in five races during the 1967 season, getting a best finish of 15th while finishing 69th in the final points standings.
4. Joe Caspolich (Active 1957-61)
Caspolich made eight starts during his Cup career, claiming a best finish of 12th at Darlington Raceway in 1960 while getting his best points finish of 44th in the 1959 season.
3. Pappy Crane (Active 1960)
Despite making only two starts, Crane earned the first top-10 of any Mississippian with a ninth-place finish at Columbia Speedway in 1960.
2. Ricky Stenhouse Jr. (Active 2011-pres.)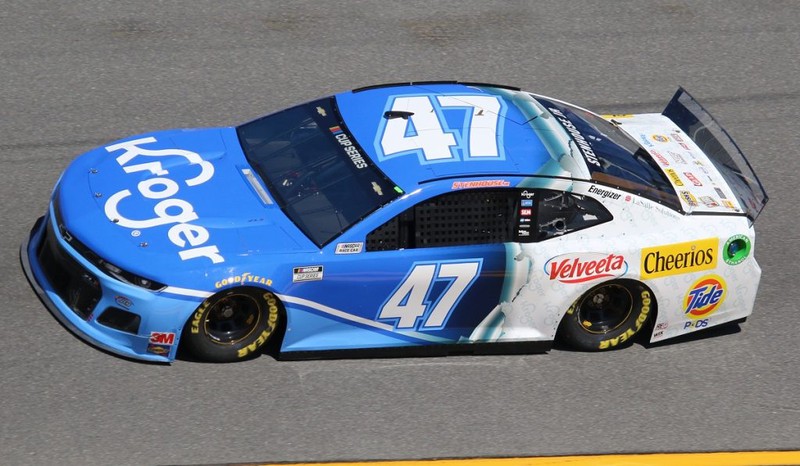 The 2013 rookie of the year has scored two wins, 18 top-fives and 38 top-10s in 292 current starts, with both of those wins coming in 2017, where he also took his career best points finish of 13th.
1. Lake Speed (Active 1980-98)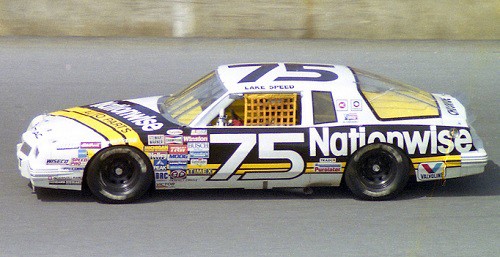 Speed took one victory, 16 top-fives and 75 top-10s in 402 races, as he won at Darlington Raceway in 1988 with his top points finish of 10th coming in the 1985 season.
List of Cup Series drivers (Current drivers in yellow)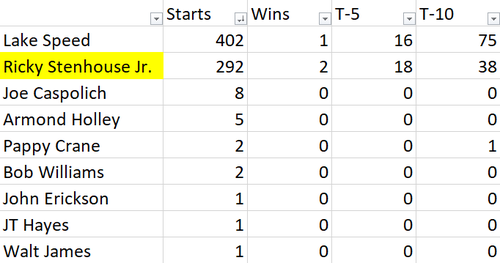 Follow me on Twitter: https://twitter.com/Zmiller_82