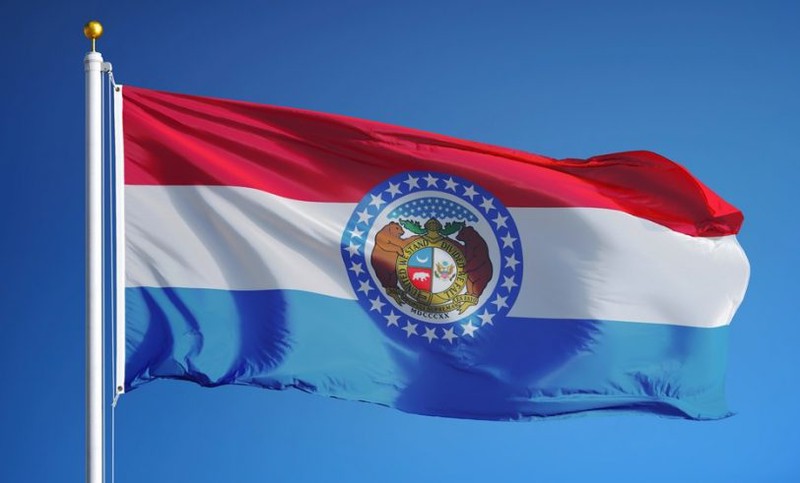 By Zane Miller
As of the 2021 racing season, there have been a total of 21 drivers in the Cup Series with their hometown listed in Missouri. So far, drivers representing the Show Me State have shown us a total of 98 wins, 486 top-fives and 1,005 top-10s in 3,160 starts.
5. Lloyd Dane (Active 1951-64)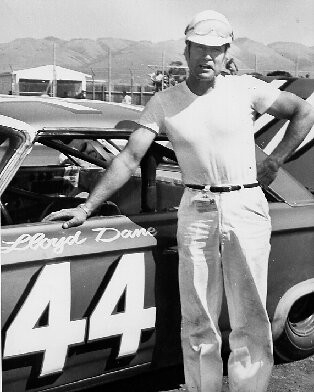 Dane claimed four victories, 23 top-fives and 36 top-10s in just 52 starts, with his best points finish of 21st in 1958 due to running a limited schedule.
4. Ken Schrader (Active 1984-2013)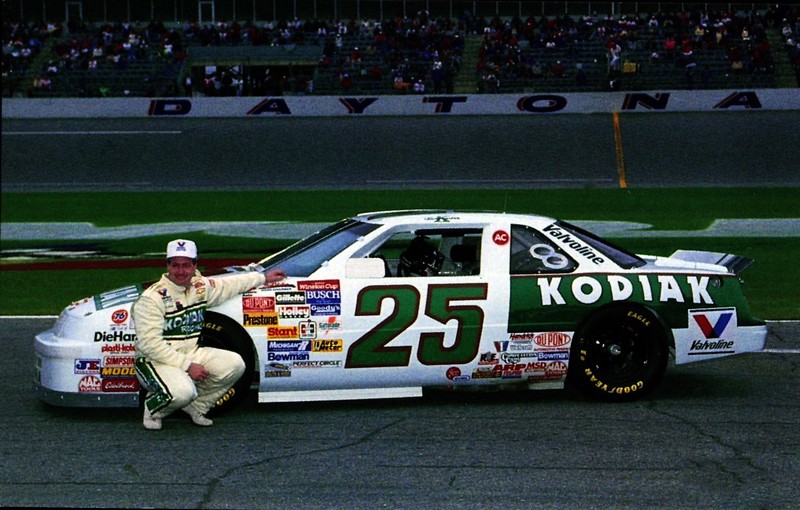 The 1985 rookie of the year earned four wins, 64 top-fives and 184 top-10s in 763 Cup Series starts, getting a best points finish of fourth during the 1994 season.
3. Jamie McMurray (Active 2002-19)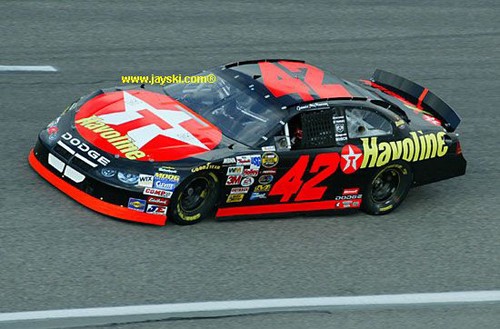 The 2010 Daytona 500 winner claimed seven victories, 63 top-fives and 168 top-10s in 583 starts. However, McMurray was never quite able to reach the top-10 in points, taking a top points finish of 11th in 2004.
2. Carl Edwards (Active 2004-16)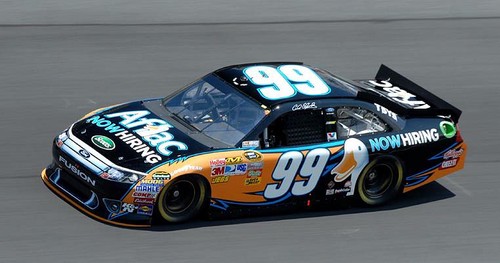 Edwards scored 28 wins, 124 top-fives and 220 top-10s in his 445 starts, including a nine-win season in 2008 and nearly winning the 2011 championship but losing in a tiebreaker to Tony Stewart, both of which resulted in a second-place points result.
1. Rusty Wallace (Active 1980-2005)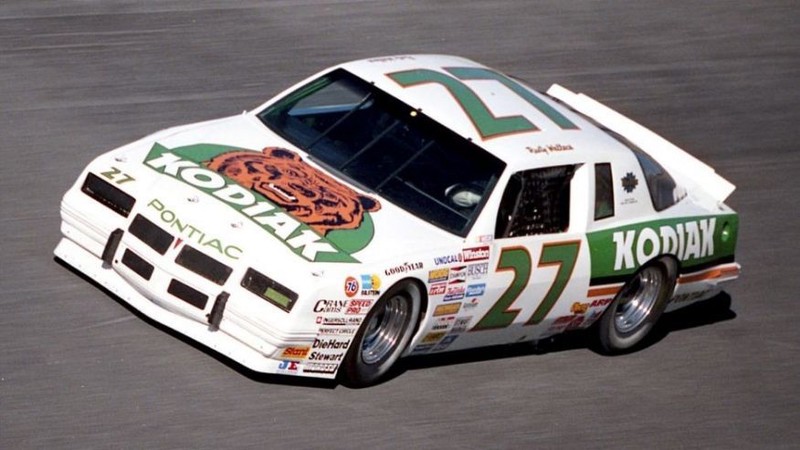 Wallace claimed 55 victories, 202 top-fives and 349 top-10s in his 706-start career, as he went on to win rookie of the year honors in 1984 as well as the 1989 Cup Series championship. In 2013, Wallace was inducted into the NASCAR Hall of Fame along with the International Motorsports Hall of Fame during the same year.
List of Cup Series drivers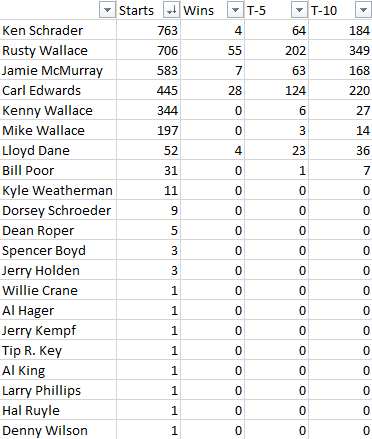 Follow me on Twitter: https://twitter.com/Zmiller_82