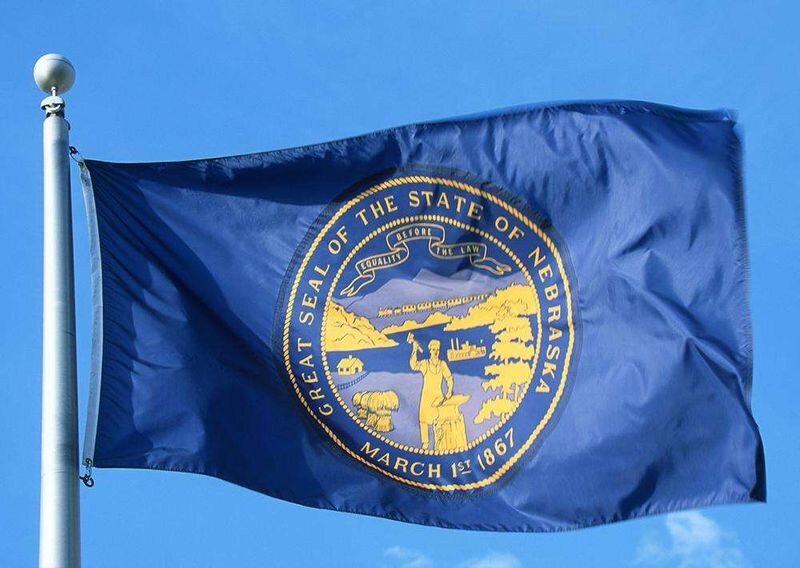 By Zane Miller
As of the 2021 racing season, there have been 11 drivers in the Cup Series with their hometown listed in Nebraska. So far, drivers representing the Cornhusker State have picked up one win, four top-fives and 14 top-10s in 28 starts.
5. Jan Opperman (Active 1974)
Opperman claimed a top-10 finish in his lone Cup Series start, finishing eighth at Pocono Raceway in 1974.
4. Byron Clouse (Active 1953)
Clouse finished seventh at Lincoln City Fairgrounds in his only career Cup Series attempt, coming during the 1953 season.
3. Bud Burdick (Active 1960)
Burdick made a pair of Cup Series starts, taking one top-10 as he finished ninth in the second Daytona 500 Qualifier in 1960. Burdick went on to finish 11th in the 500 itself.
2. Marvin Copple (Active 1953-55)
Copple grabbed a top-five and a top-10 in his two-start career, coming home fifth at Lincoln City Fairgrounds in 1953, the same race that Clouse finished seventh in from earlier in this list.
1. Bob Burdick (Active 1959-62)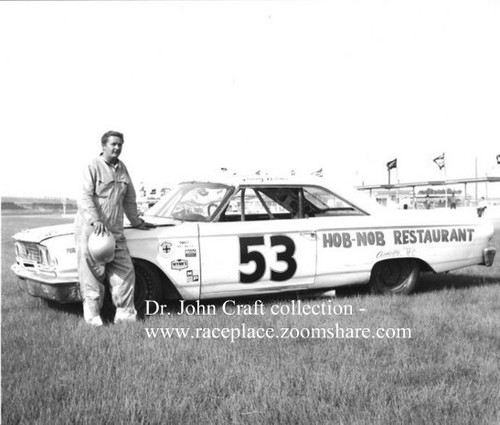 Burdick scored one victory, three top-fives and nine top-10s in 15 starts, getting the win in 1961 at Atlanta International Raceway (now Atlanta Motor Speedway) in what is still the only victory for a car numbered 53 in NASCAR. However, Burdick's best points finish was in 1959, as he claimed the 21st position.
List of Cup Series drivers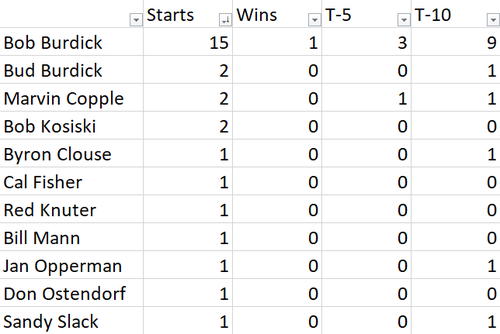 Follow me on Twitter: https://twitter.com/Zmiller_82