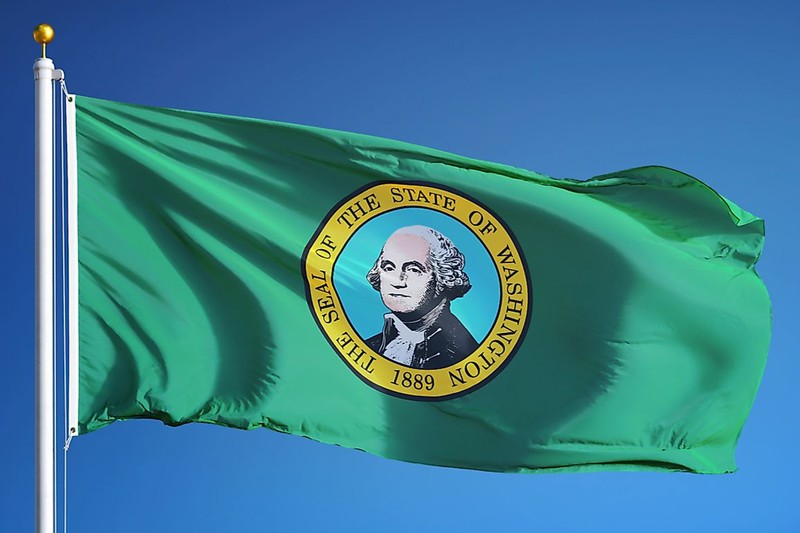 By Zane Miller

As of the 2021 racing season, there have been a total of 25 drivers in the Cup Series with their hometown listed in Washington. So far, drivers representing the Evergreen State have taken 40 wins, 206 top-fives and 452 top-10s in 2,122 total starts.
5. Royce Hagerty (Active 1955-57)
Hagerty took one victory, one top-five and two top-10s in nine Cup Series starts, taking the victory at Portland Speedway in 1956.
4. Ed Negre (Active 1955-79)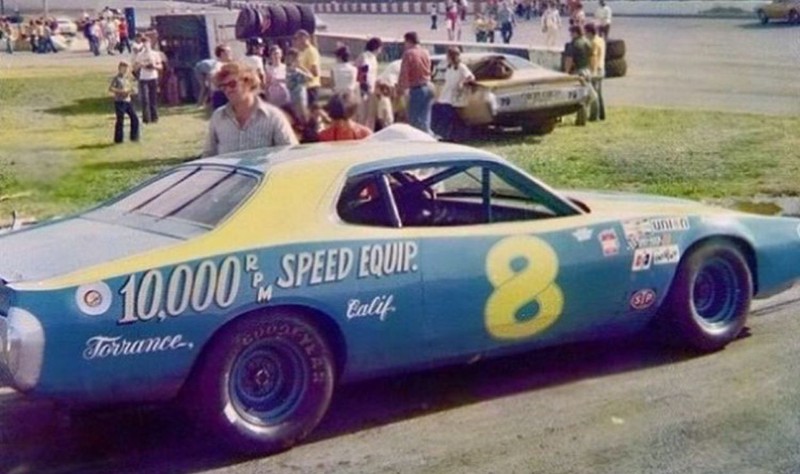 Negre earned four top-fives and 26 top-10s in 338 races, competing largely as an owner-driver throughout his entire career. Negre scored a best finish of fourth at Portland Speedway in 1956 (in a different race than the one that Hagerty won), while claiming a top points finish of 12th in the 1971 season.
3. Derrike Cope (Active 1982-2018)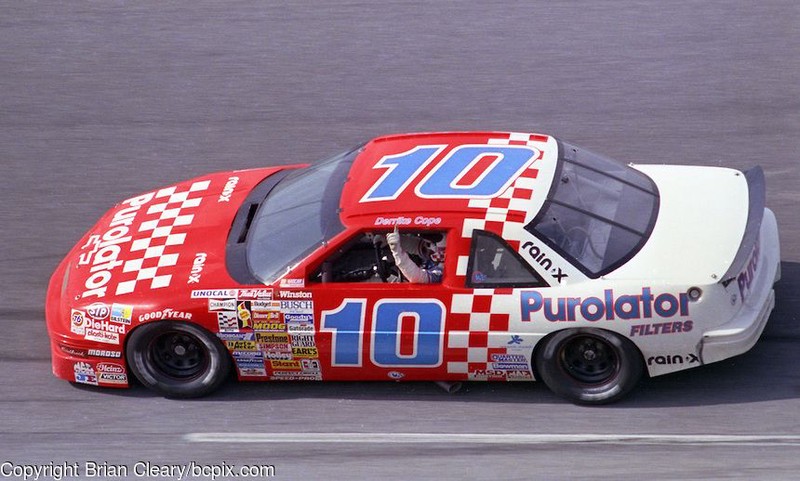 Cope claimed a pair of wins to go along with six top-fives and 32 top-10s in 427 starts, as he is best known for taking home the victory in the 1990 Daytona 500. Both of Cope's wins came in 1990, however his best points finish came in 1995, finishing 15th.
2. Kasey Kahne (Active 2004-18)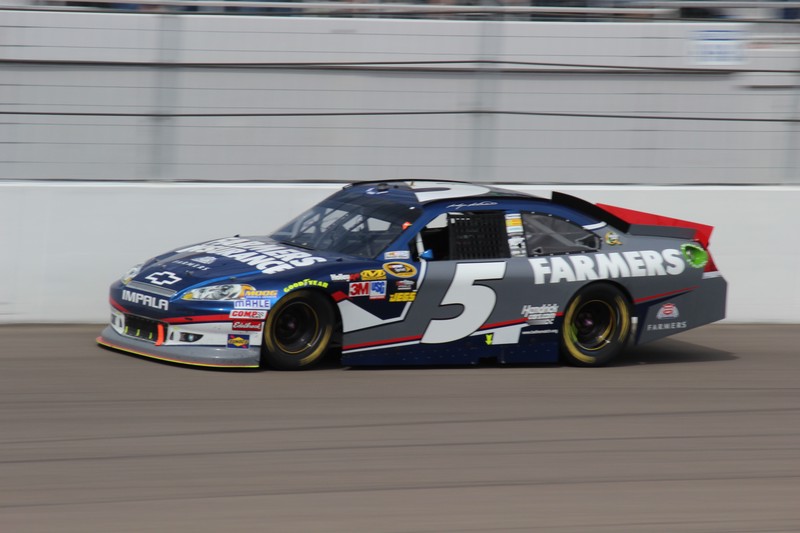 The 2004 rookie of the year took 18 wins, 93 top-fives and 176 top-10s in 529 races, taking his winningest season in 2006, as he claimed six wins. Kahne also has one top-five points finish to his credit, finishing fourth in 2012.
1. Greg Biffle (Active 2002-16)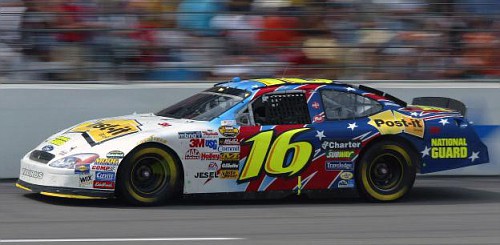 Biffle scored 19 victories, 92 top-fives and 175 top-10s in 510 starts, with his winningest season of six wins in 2005. Biffle also took a pair of top-three points finishes, as he grabbed his best points finish of runner-up in 2005.
List of Cup Series drivers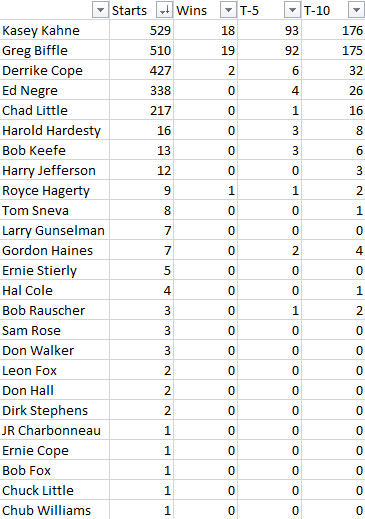 Follow me on Twitter: https://twitter.com/Zmiller_82