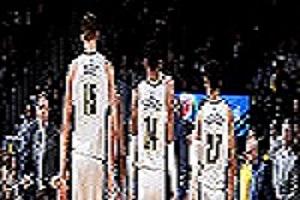 According to Otis Davis, a student athlete who had been trained by Bowerman at the University of Oregon, and had won two gold medals at the Summer Games in 1960, Bowerman made the first pair of Nike shoes for him, contrary to the claim that they first made nike shoes for Phil Knight. Davis said, "I told Tom Brokaw that I was the first, I do not care what all the billionaires say. Bill Bowerman made the first pair of shoes for me. Many people do not believe me. In fact, I do not feel comfortable on my feet when I use those shoes. the shoes support my performance and are too tight when I use it. But I saw Bowerman make it from waffle iron, and that shoe belongs to me. "
was originally known as Blue Ribbon Sports (BRS), founded by the University of Oregon initiated by athlete Philip Knight and his coach Bill Bowerman in January 1964. The company was originally operated as a distributor for Japanese shoe maker Onitsuka Tiger (now ASICS), which has managed to make the most sales in excess of Knight's automobile sales of knight.
In 1966, BRS opened its first retail store, located at 3107 Pico Boulevard in Santa Monica, California. In 1971, the relationship between BRS and Onitsuka Tiger was nearing its end. BRS prepares to launch its own shoe products, and will use the new "Swoosh" logo designed by Carolyn Davidson. Swoosh was first used by Nike on June 18, 1971, and was registered with the US Patent and Trademark Office on January 22, 1974.
In 1976, the company hired John Brown and its Partner, based in Seattle, (like the first advertising agency). The following year, the nike company created the first "product advertisement" for Nike, called "No finish line", and no Nike product was shown. In 1980, Nike had achieved 50% market share in the US athletics shoe market, and the company went public in December of that year.
Together, Nike and Wieden + Kennedy have created numerous advertisements in print and television, and Wieden + Kennedy remains Nike's main advertising agency. The founding institute of Wieden and his partner has created the slogan "Just Do It" which until now has been recognized by the world community for the Nike advertising campaign in 1988, chosen by Advertising Age as one of five slogans on advertising from the 20th century and enshrined in the Smithsonian Institution. Walt Stack is the first feature of Nike's "Just Do It" ad, which debuted on July 1, 1988. Wieden gave an inspiring credit for making the slogan "Let's do it,". The last words spoken by Gary Gilmore before he was executed.
Throughout the 1980s, Nike expanded its product line to capture many sports and territories worldwide. In 1990, Nike moved to its eight main campus headquarters building in the World in Beaverton, Oregon.