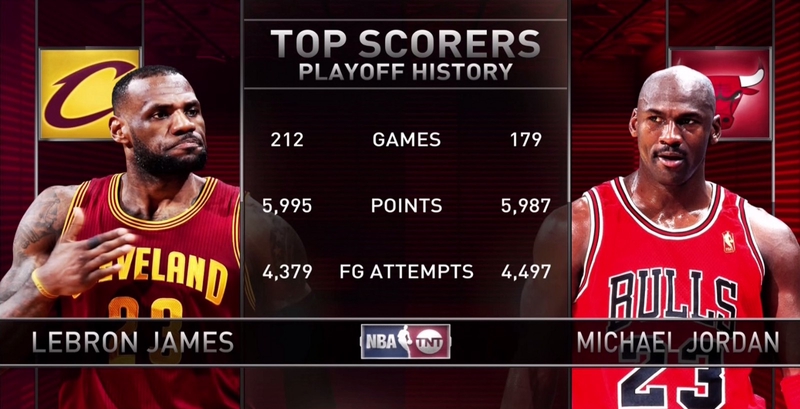 It's really a matter of opinion at this point, as they are both, without a doubt, the best players of their eras.
Those who say Jordan usually pick him over LBJ because he has more rings. They also say that Lebron is playing in a "softer" era of basketball than MJ (No more big man post games, flopping, etc)
Those who say James say that he literally carries teams on his back (other than the Miami Heat). This argument would be a lot stronger if he had won a championship with any of his Cavaliers teams though. There's also the fact that Lebron has just posted the best finals performance of any player of all time, though he wasn't able to pull out the win. He's on pace to pass up Jordan in points and has already passed him up in assists.
Bottom line, there's no way to tell who's really better, as their games are pretty different and they didn't play against each other in their primes. Therefore, all we have are opinions. I think the only way this argument can be settled once and for all is if Lebron managed to win 5 more championships before his career ended, giving him more rings than Jordan.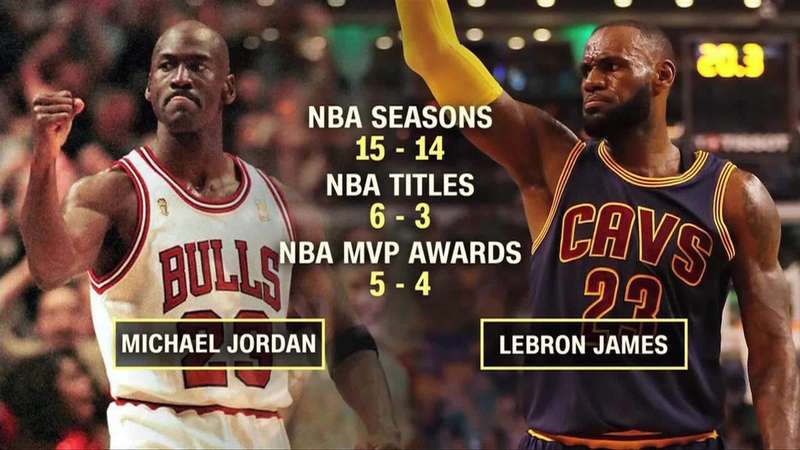 In my opinion, I gotta give it to MJ, only because of that killer instinct that Kobe has too, but Lebron is lacking right now. If they were to play one-on-one, even though Lebron is more physically talented, Jordan is just too competitive to take an L!
What u guys think? Let me know