Big night on Tuesday to watch an interesting encounter between Boston Celtics traditional successful NBA team vs. the improved 76ers who are at one of their best levels of competition, will be a great game that we can enjoy today.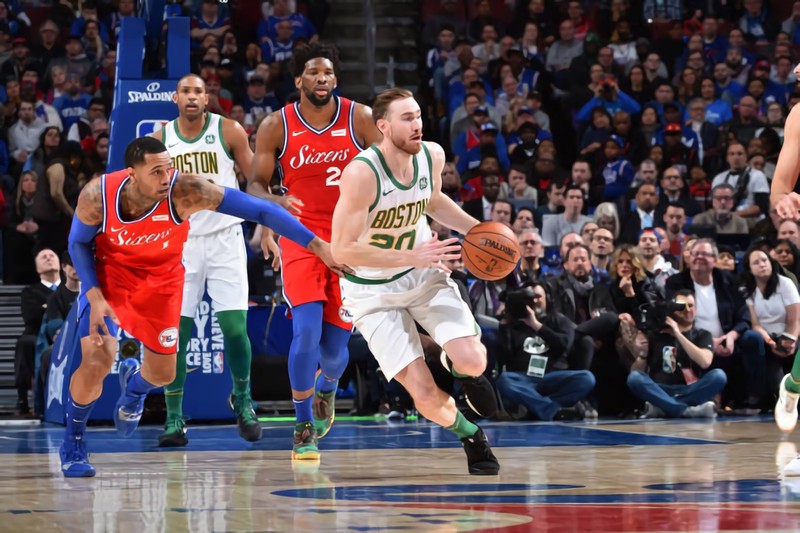 Game Summary
Boston in the first minutes of the game began to flow in the offensive and in the first minutes they marked the rhythm of the encounter and began to take advantage in the scoreboard for some possessions, since they had better effectiveness of field, on the part of 76ers although they played at home they were not showing their best game, ends the first quarter with Celtics winning the partial.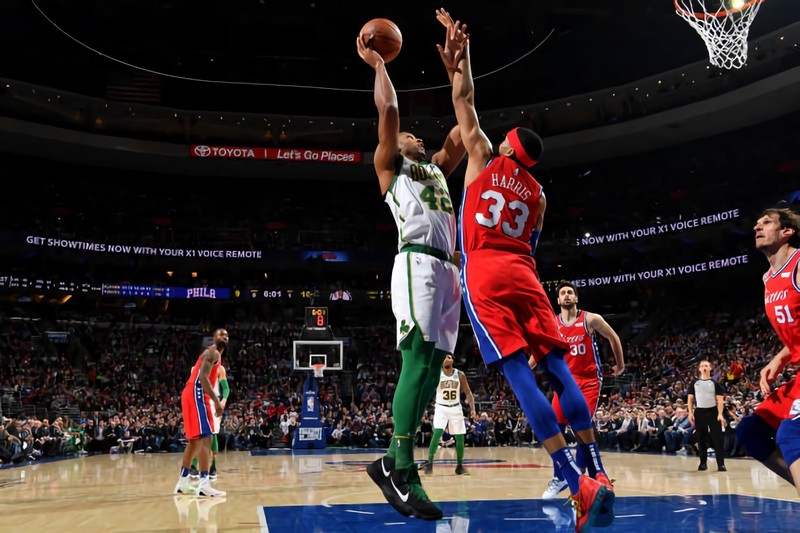 There would be a change of attitude in this period on the part of 76ers who improved their offense and went up on the scoreboard in some lapses, but the defense of Celtics and their collective performance in offense were still in force and would retake the leadership again through their productive attack and defense ends the first half 52 - 46 above Celtics.
Second Half
Philadelphia began to wake up and began to increase its offensive volume and greatly adjusted its defense, discounted in the scoreboard and would take advantage of 2 possessions, although Celtics closely followed the 76ers in a game that became closed, attractive and more competitive, 76ers won the partial, but Celtics would return to take the lead in the scoreboard for a possession.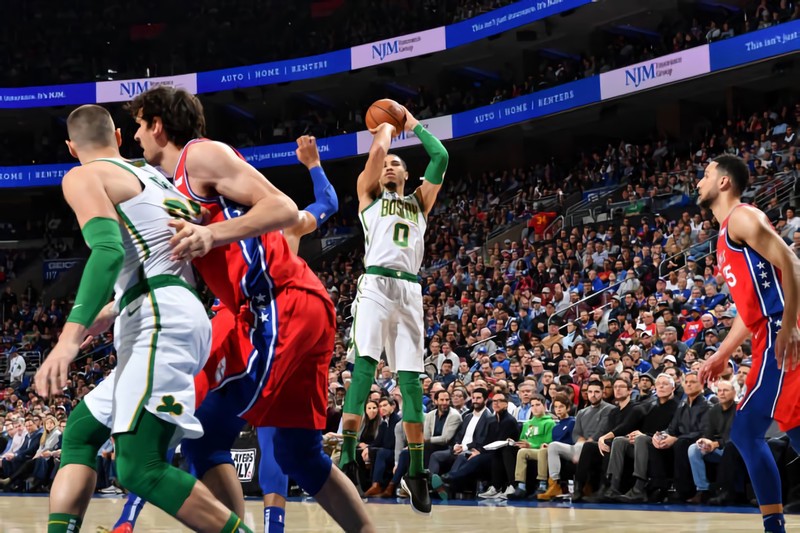 In the last quarter the match was at its best point, and both teams were increasing their level of play at every instant and with 5 minutes to play the game was even and the best part would come towards the decisive lapse, the teams had to minimize errors to seek victory, Celtics would close the quarter better and take the victory 112-109 over the 76ers.
Details and Personal Analysis
It was a game with many variants, which led to several leadership changes, and that show that these 2 teams are among the most competitive in the east conference, Celtics began with the control of the game, but good defense in instances and attack allowed him to go back on the scoreboard and establish a closed end that would be defined in the last quarter, it was logical that the team that made fewer errors and better closing would take the game in a closed outcome, and so did the Celtics to get the victory and get the match on the 76ers. This victory was obtained without its maximum reference Kyrie Irving.
Best Performances
Gordon Hayward 26 Pts. 4 Reb.
Al Horford 23 Pts. 8 Reb. 5 Ast.
Jayson Tatum 20 Pts. 10 Reb.
Leave me your impressions if you enjoyed the meeting or read the publication.