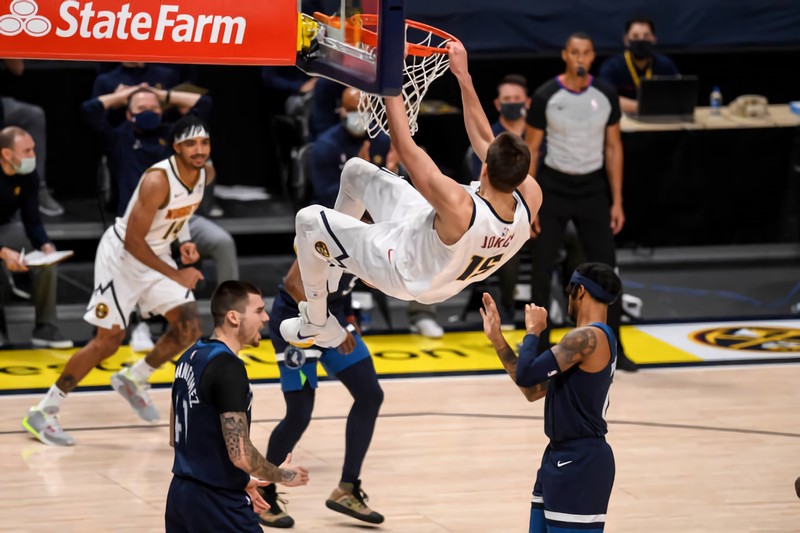 We will be able to enjoy the Denver Nuggets in the duel against the Minnesota Timberwolves both teams with interesting pieces, in what could be an excellent encounter.
First Time
Nuggets would take the momentum on the offense but Timberwolves would quickly approach with an effective shot from Hernangómez's perimeter, Nuggets would flow their offense through quick breaks, take the lead on the 11-point mark, Barton would throw an effective shot from the transition perimeter, then Jokic would assist Green who would turn it around after the big pass, ending the first quarter with Nuggets winning by 12 digits.
Denver continued to score points through an excellent game plan, Millsap shot close to the rim and converted, then in a quick break Campazo penetrated and got the foul, converted the free kick, Beasley responded for Timberwolves with a penetration and the basket, but the Nuggets' advantage was still wide, Hernangomez converted an effective shot from the perimeter and reduced the advantage, ending the first half winning Timberwolves by 1 possession.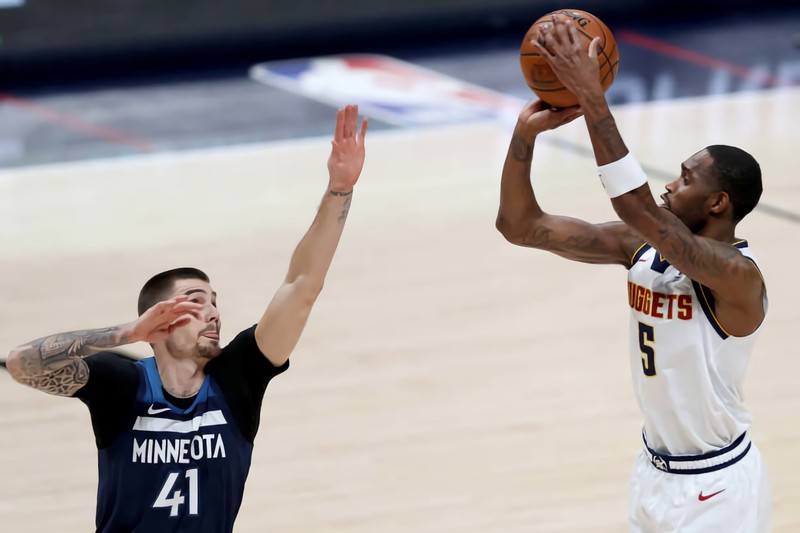 Second Half
Hermagomez continued to impact the Timberwolves offense, Russell converted a shot on average and Minnesota extended the lead to 8 points, Barton scored an effective shot from the perimeter and reduced the lead to 2 poses, Barton returned this time turning the ball over with forcefulness and placed his team to 2 points, Beasley scored a basket in penetration, culminating the 3rd period winning Minnesota by 3 points.
Nuggets in the blink of an eye reduced the lead at the start of the 4th period with a Jokic basket in the paint assisted by Campazzo and then an effective shot from the Morris perimeter would tie the game, Campazzo attacking the basket in penetration, He scores and gets the foul, he shoots the extra, Jokic assists Barton who knocks it over and Nuggets takes advantage on the scoreboard, Vanderbilt scores near the hoop and gets the foul, he misses the extra, Nuggets would have a better close and would get the victory 123 - 116 over Timberwolves.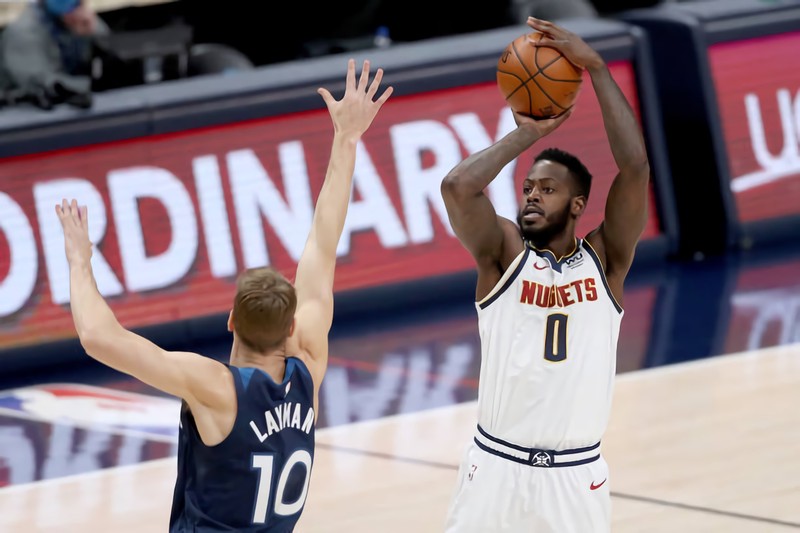 Best Performances
Nikola Jokic 35 Pts. 15 Reb 6 Ast.
Will Barton 20 Pts. 7 Reb. 3 Ast.
JaMychal Green 17 Pts. 6 Reb.
Leave me your impressions and opinions about the game and we will establish a real luxury interaction.
You can also follow me on:
Twitter: @agfnzn1
Instagram: @dread_negro