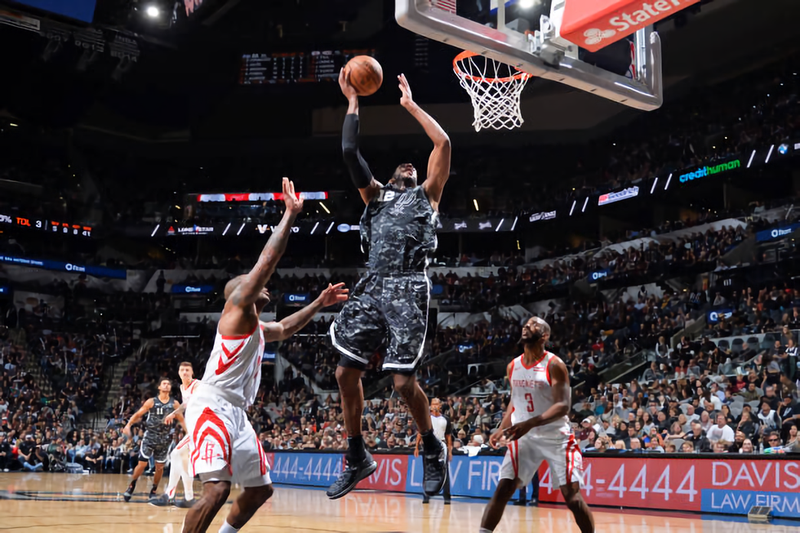 Excellent night to enjoy another game of playoff teams in the pleasant day where there will be many games on this Saturday NBA.

DeMar DeRozan with a shot of half per board would convert the first 2 points of the encounter, the characteristic collectivity of San Antonio began to effect those who had an obvious advantage over Rockets, Houston would reduce the advantage and would tie the game with a big dump of Eric Gordon on the defense of Spurs, wins the first quarter 20 - 21 Houston over San Antonio.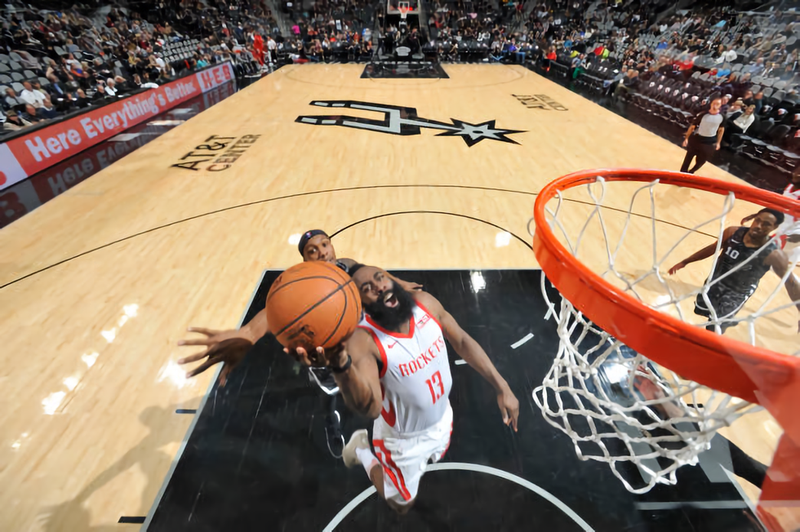 Spurs with the good attack of substitute Pondexter and a shot from the Forbes perimeter would give a slight advantage to San Antonio, the game became competitive Bryn Forbes shot from the perimeter with security and put up Spurs, finishes the first half 52 - 50 up San Antonio.
Second Half
A reaction in the attack of San Antonio and bad percentages in the offensive of Rockets increase the advantage of the Spurs, Houston would improve its offensive by James Harden and would place the scoreboard finishing the 3rd quarter 72 - 71 above San Antonio.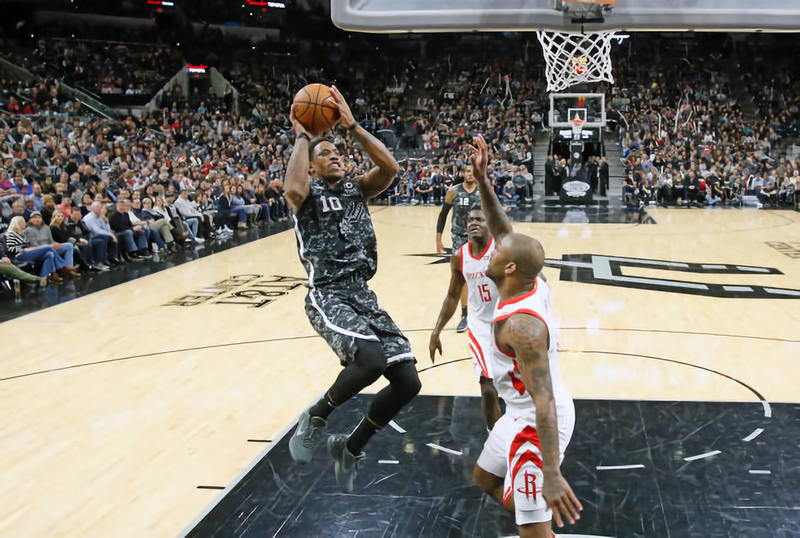 Spurs had some control and fed Alridge in the painting who was being effective 5 minutes to go, the advantage of San Antonio was slight, a shot with much confidence from White would keep the advantage of Spurs and a great classic shot from Alridge of half effective distance would give one foot closer to victory to San Antonio, a great close of Spurs would give him the win over Rockets 96 - 89.
LaMarcus Alridge and Derrick White were the offensive motors that helped San Antonio Spurs close the last quarter in great shape beating some Rockets that come from fallen layer abusing their shots from the perimeter with low percentage.
Best performance: LaMarcus Alridge 27 Pts. 10 Reb.
I hope you enjoyed this game or read this publication to let me know your opinions and impressions about it.