Great expectation to watch the Boston Celtics play against the renovated and improved Lakers and what has been a classic game for decades, to enjoy a great NBA Thursday.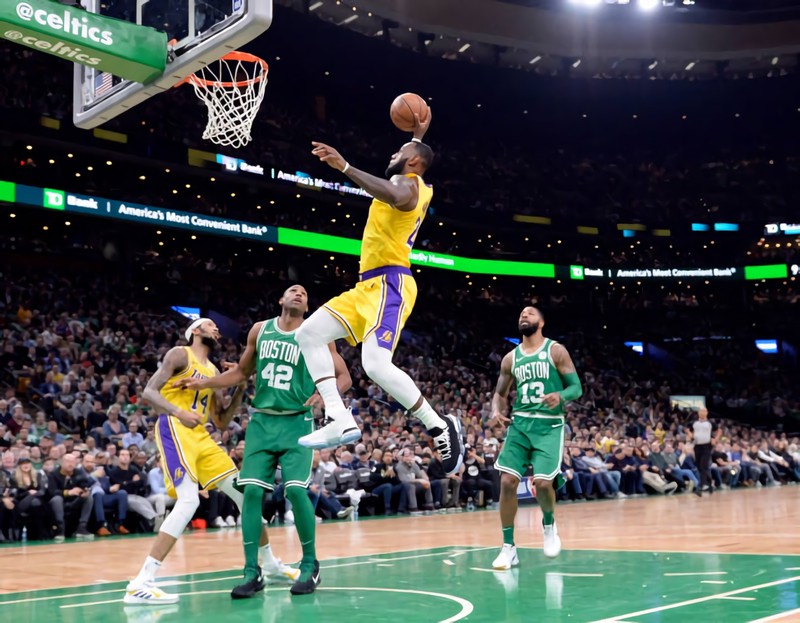 Game Summary
Celtics would have a start with a good level of intensity, but Lakers did not want to be left behind, lagging on the scoreboard and made an effort to follow the rhythm to the Celtics but could not overcome the 10 points advantage established by Boston, ends the period with the Celtics up on the scoreboard by 3 possessions.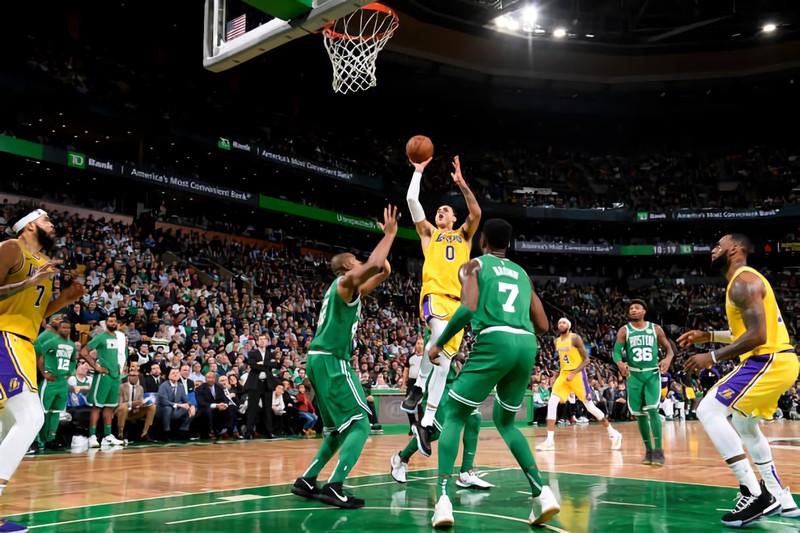 Boston would deploy its offensive power with more intensity and would increase its advantage while the Lakers looked surprised by the sending of the Celtics, at 2 minutes to finish Lakers improved his game and sharpened his defense decreasing the advantage of Celtics, finishes the first half 66 - 57 up Celtics.
Second Half
Lakers would start the second half with more determination would discount in great form and place the game to a single possession, continued the reaction of the Lakers and would go up by 2 possessions, it would be a fruitful period for Los Angeles who partially win the match by 2 possessions.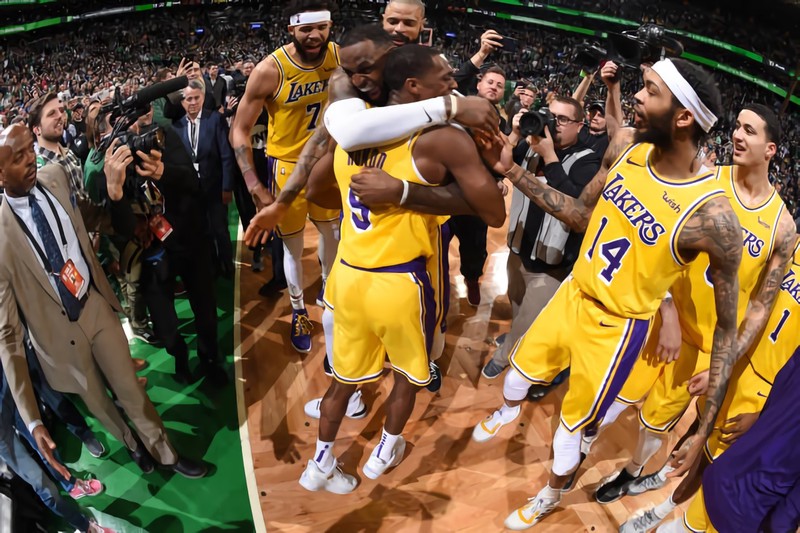 In the last quarter Celtics came out with a lot of energy and better offensive efficiency, discounted the advantage, would go up on the scoreboard to improve their defense and respective attack, 4 minutes to finish the match would be balanced and Lakers would be a single possession, with 49 seconds to finish Lebron would tie the scoreboard with a shot from the perimeter, then with a few seconds a shot in extremis by Rondo gives victory to the Lakers 129 - 128 over the Celtics.
Details and Personal Analysis
At the beginning of the game Celtics took the initiative but the Lakers managed to stay close on the scoreboard of the encounter, it was in the third quarter when it woke up the reaction of the Lakers and approached only 2 possessions of the Celtics and the game began to be more attractive than expectations had indicated. In the last period the Lakers had their maximum reaction and going up on the scoreboard, but the Celtics were still only one possession and the game changed leadership by minutes, in the last seconds of the game a ball in a fortuitous rebound fell into Rondo's hands with a few seconds to finish and from half distance Rondo converted the basket that gave the victory to the Lakers in extremis.
Best Performances
Lebron James 28 Pts 12 Reb. 12 Ast.
Kyle Kuzma 25 Pts. 5 Reb. 2 Ast.
Rajon Rondo 17 Pts. 7 Reb. 10 Ast.
Leave me your impressions if you enjoyed the game or read the publication.