2 of the west's most defensive teams face off, great duel between Memphis Grizzlies challenging the Oklahoma City Thunder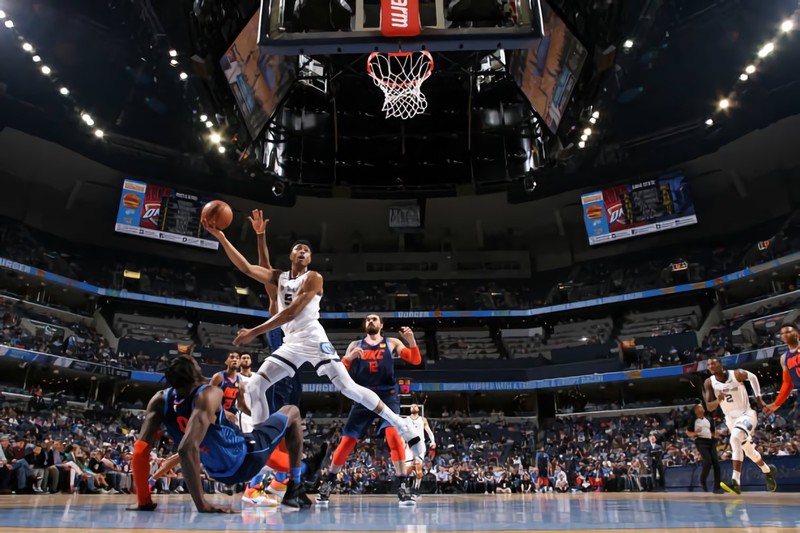 Game Summary
Frenetic beginning of the Grizzlies with partial of 16 - 2 on the Thunder in barely 3 minutes of game, Thunder when being displaced with the vertiginous offensive of the Grizzlies began to discount the advantage, but Memphis remained firm in their approach of game, ends the period with Grizzlies leading the encounter.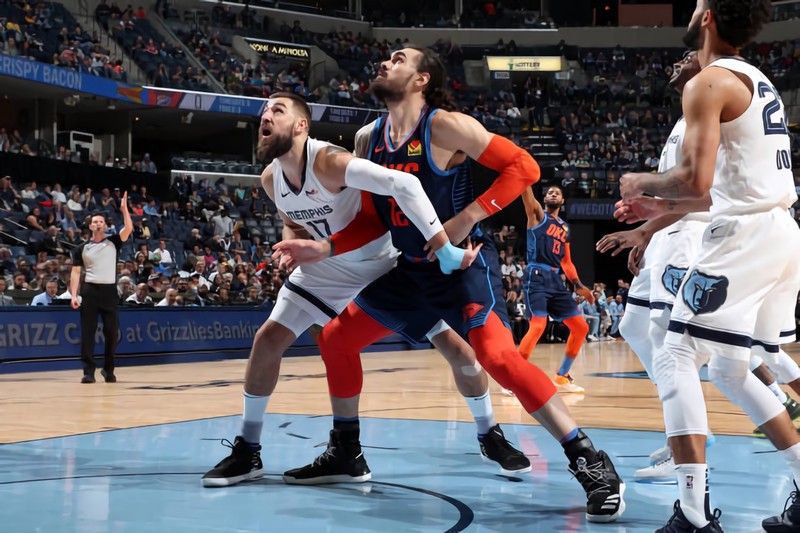 Thunder would completely change the approach of the game after a loose start, establishing a better defense that propelled their offensive and would quickly discount the advantage Grizzlies possessed and would go up on the scoreboard with a single possession, but the Grizzlies would retake part of their advantage by a few shots from the perimeter of part of their reserves, ends the first half 48 - 54 up Grizzlies.
Second Half
Grizzlies would increase the power in their offensive attack and double the advantage on the scoreboard exponentially, having a fruitful partial without a clear reaction from Thunder, with 4 minutes to play there would come a certain reaction from Oklahoma discounting and entering the game again, Grizzlies would win the partial and continue to lead the game.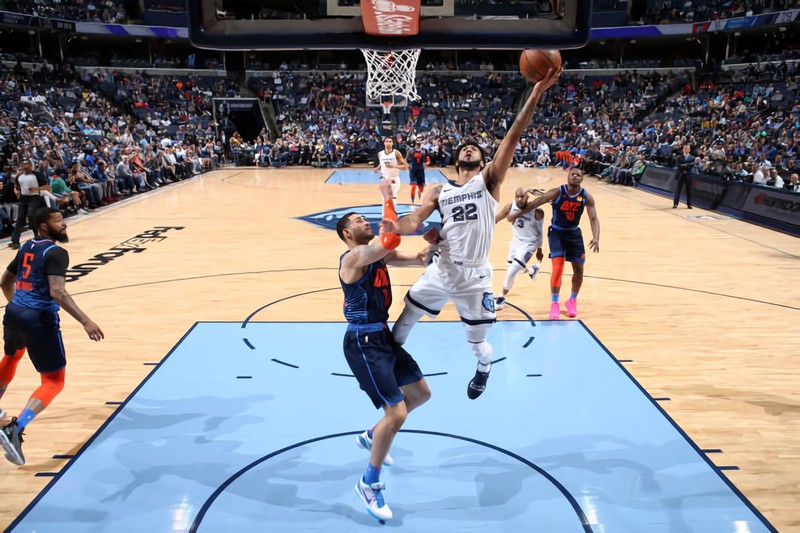 Memphis remained firm in their game strategy with an accurate percentage of shot, Oklahoma was complicated to discount the advantage of the game by the excellent performance that were deploying the Grizzlies, also were defending in great form, ends the match 103 - 115 in a great victory for the Grizzlies.
Details and Personal Analysis
Memphis Grizzlies came out with the maximum potential of their energy marking a forceful advantage in the first minutes, gradually the game was balanced, but Memphis had clearly outlined the approach of its strategy and domino in most periods in the duel, the Thunder was made extremely difficult to discount, Grizzlies were playing a great defense and with a lot of energy could defeat Oklahoma in a great show.
Best Performances
Bruno Caboclo 24 Pts. 11 Reb.
Tyler Dorsey 21 Pts. 8 Reb. 5 Ast.
Jonas Valanciunas 18 Pts. 14 Reb.
Delon Wright 18 Pts. 13 Ast.
Let me have your impressions if you read the publication or enjoyed the meeting.