Interesting conference duel to see the 2 best teams from the east currently, in a meeting that represents a lot of expectation to see who steps forward in this battle this Thursday night NBA.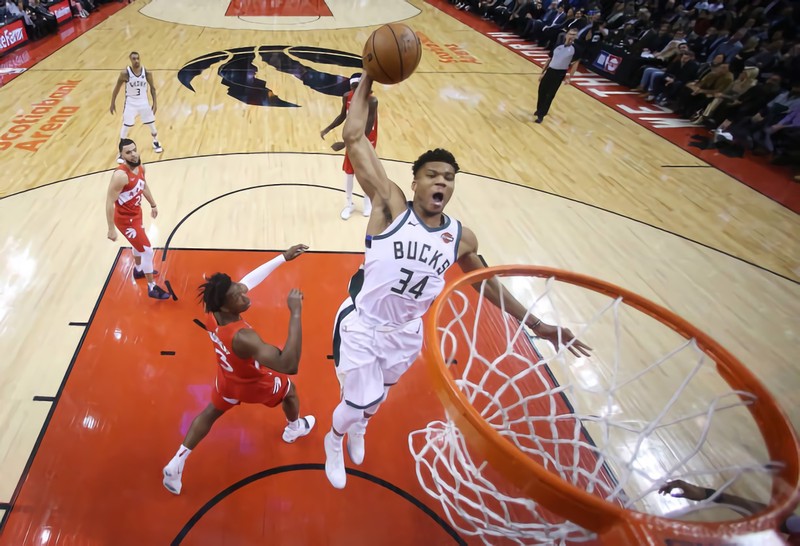 Game Summary
The teams started with a lot of energy, was going to fight a good battle, Raptors implemented a good defense like the Bucks, the collective balance in both offense and defense was evident but the Raptors were stronger in the back, victory in this period for Toronto.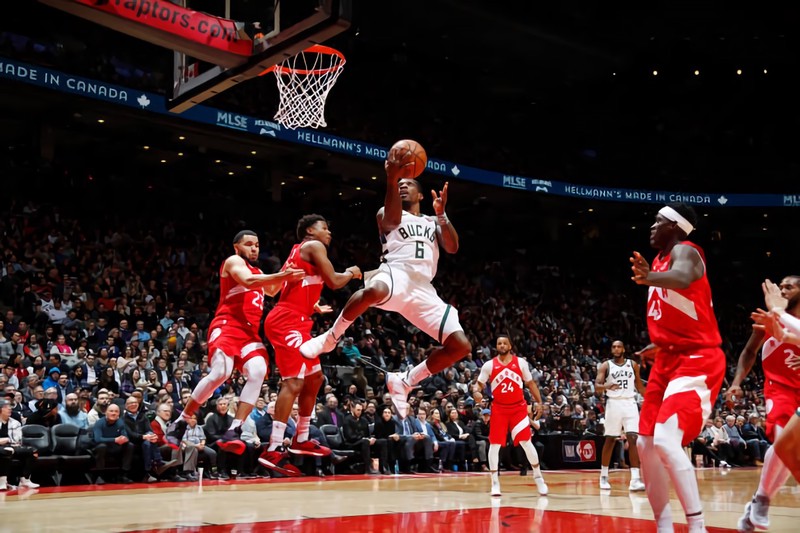 Better start of the Bucks in the beginning of the second quarter, increasing their offensive volume, Raptors tried to adjust their game and decreased in some possessions the advantage, but the high performance on the perimeter by the Bucks kept them up, finishes the first half 47 - 56 up Milwaukee.
Second Half
In this period Milwaukee came out with all its offensive arsenal and played like a steamroller, the defense of the Raptors looked impotent and the Bucks took a wide advantage, in the last minutes Raptors woke up with a great reaction, where they decreased the advantage drastically through their defense and increased their offensive power, winning the partial period.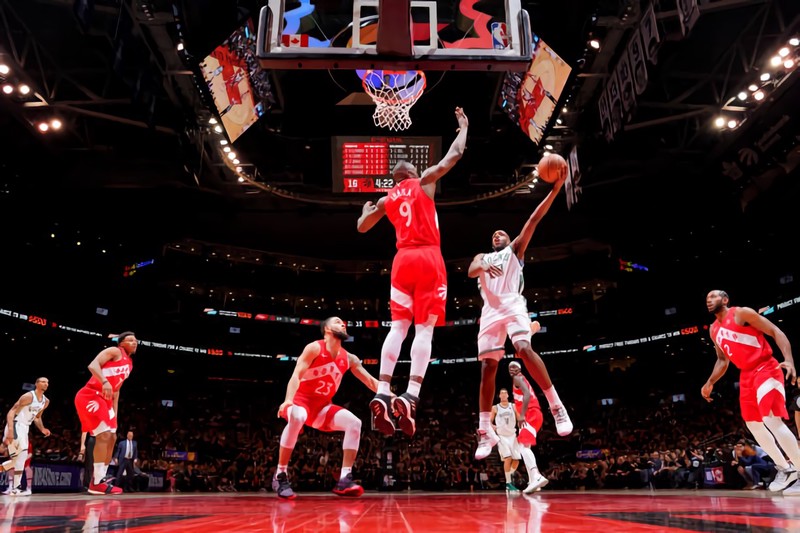 The Raptors greatly diminished the advantage but Milwaukee continued to maintain the pace of energy with which they began the encounter and did not let through their excellent defense that Toronto was approaching, in the last minutes the offensive game of Raptors was diluted and Milwaukee had control of the game, ends the encounter 92 - 105 with a great victory for the Bucks visitor.
Details and Personal Analysis
Definitely the Milwaukee Bucks team is a serious candidate for the playoffs, today's demonstration in front of the Raptors shows the offensive power they can deploy collectively, Raptors being the best team in the west did not have the stamina to continue with the reaction they had achieved and effectively the defense of the Bucks was instrumental in achieving this valuable victory as visitors defeating the best team in the east.
Best Performances
Giannis Antetokounmpo 19 Pts. 9 Reb. 5 Ast.
Khris Middleton 18 Pts. 6 Reb. 4 Ast.
Eric Bledsoe 14 Pts. 8 Reb. 6 Ast.
Let me know what you think if you enjoyed the meeting or read the publication.