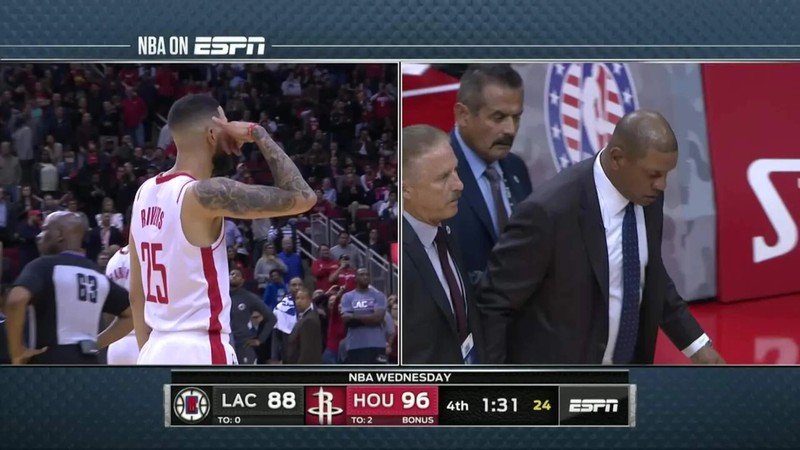 Yesterday at the Houston Rockets vs. Los Angeles Clippers game an extremely funny situation occurred, between a nuisance from a call from the referees, Austin Rivers' father, Los Angeles Clippers coach Doc Rivers was furious with the referees from a dubious call, and Doc's claim for the referees was strong, but one of the ones who encouraged the expulsion of the Clippers Coach was Austin Rivers who is the son of Doc, who is a Houston Rockets player. He thought it was in his best interest to expel his father as he was the strategic brain of the opposing team and he was the one who encouraged the referees the most to expel him.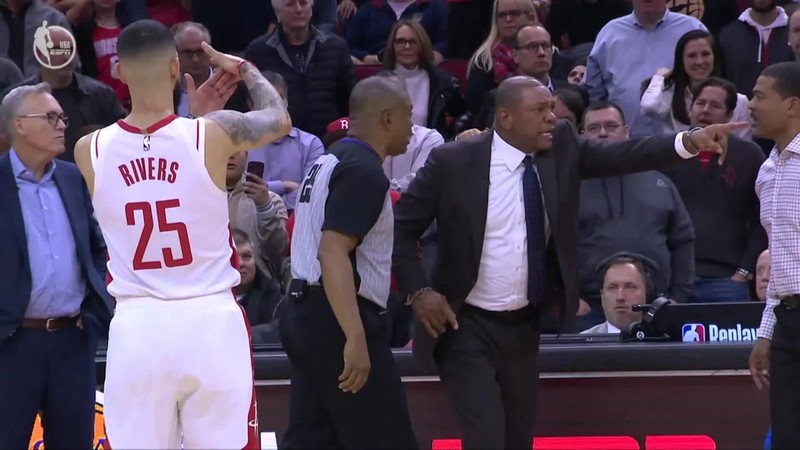 So it was a fact, after a few minutes Doc Rivers was expelled and then his son Austin Rivers was so sarcastic that he pointed out to his father that he called him on the phone to talk later, it was really funny that image and is the first time I see a situation like this, with all the years I have analyzing and enjoying the NBA.
And the most paradoxical thing is that soon we celebrate Thanksgiving and the Rivers, father and son will have to see each other and talk about it.
Here is the video of the incident for you to appreciate the situation:
Let me have your impressions and comments.