Welcome to the playoffs of the NBA where the level of intensity of play grows exponentially and as we move forward there will only be the best teams that will give the battle between them to decipher who will be the new champion of the NBA, tonight face the powerful Denver Nuggets against the strategic San Antonio Spurs, in a game extremely attractive and interesting to kick off this decisive stage of the league.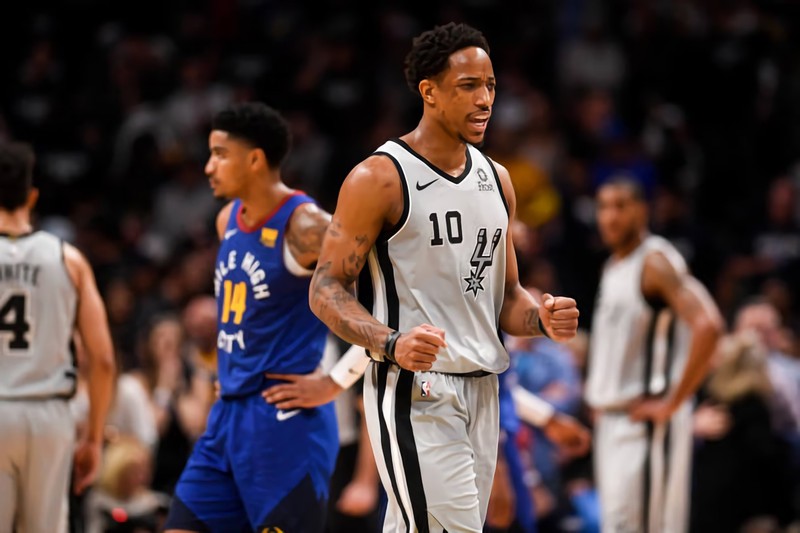 Game Summary
The first playoff game between these teams began extremely balanced, with good offensive rhythm and good defensive balance, Spurs performed very well their defensive strategy to stop the powerful offensive of the Nuggets, gave them results in the first period and would take the partial of the fourth by 2 possessions.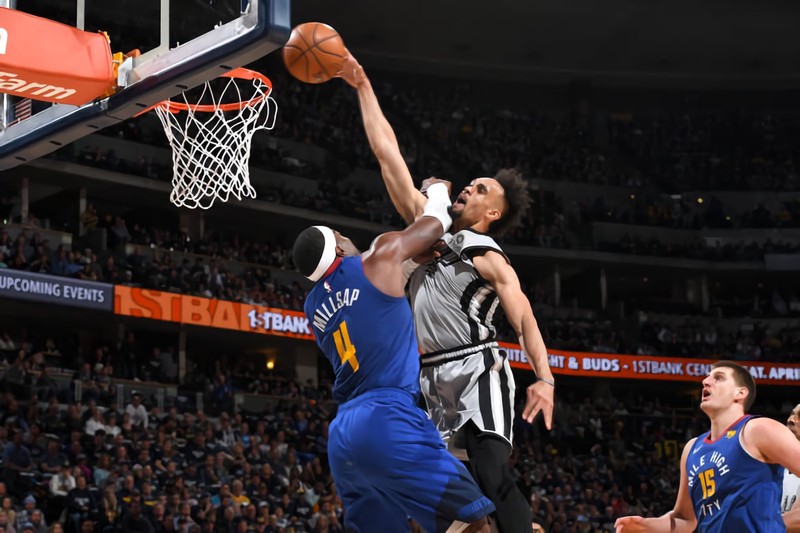 Spurs followed their effective strategy that kept them in advantage to 10 digits of the Nuggets that they did not find as to discount, would need an explosive reaction that the fans waited in Denver, San Antonio continued doing its defensive work showing dominion with its approach of game and would finish the first time 51 - 59 up Spurs.
Second Half
Nuggets began to react and discounted the advantage to 5 points, but San Antonio remained firm in its tonic of game and through the defense stopped the offensive of the Nuggets to lead by 2 possessions, Nuggets won the partial but Spurs commanded the game by 4 digits.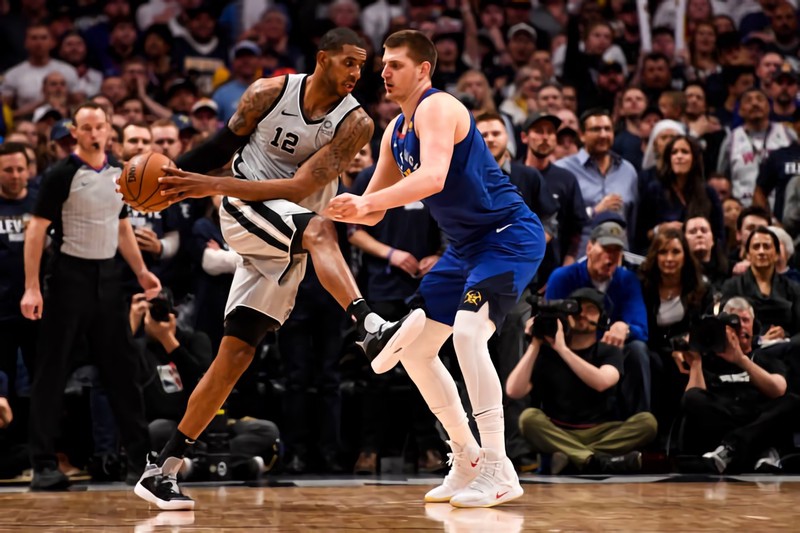 The match reached its most attractive point with 7 minutes to play and the game was only 1 possession through the effort that were making the Nuggets to discount, Spurs continued with his Popovich manual in its great approach, Denver pressed to approach and lost only by a point, there were 13 seconds to play and the ball in the hands of the Nuggets, Murray would miss the shot and Spurs would close very well the fourth taking the victory 96 - 101 over Nuggets.
Details and Personal Analysis
San Antonio Spurs started very well, in a game where they took the rhythm in almost all the minutes of the encounter, applying an excellent defense that stopped the powerful offensive of Denver and a very balanced offensive, but as it was expected the Nuggets playing at home woke up in the 3rd quarter where they won the partial of the period and the last quarter would be very interesting and attractive because they arrived equal, Denver tried to take the game but the Spurs prevented it with a great defense and a better selection of shots, San Antonio made a better close, surprise the Nuggets at home and take a valuable first game.
Best performances
DeMar DeRozan 18 Pts. 12 Reb. 6 Ast.
Derrick White 16 Pts. 5 Ast.
LaMarcus Aldridge 15 Pts. 8 Reb.
Leave me your impressions if you enjoyed the meeting or read the publication.