I find interesting where the Philadelphia 76ers dominate the series 2 - 1 on the Toronto Raptors will be a determining encounter for both teams and a challenge for the Raptors because they are at a disadvantage and their goal will be to level the series by raising their level of play.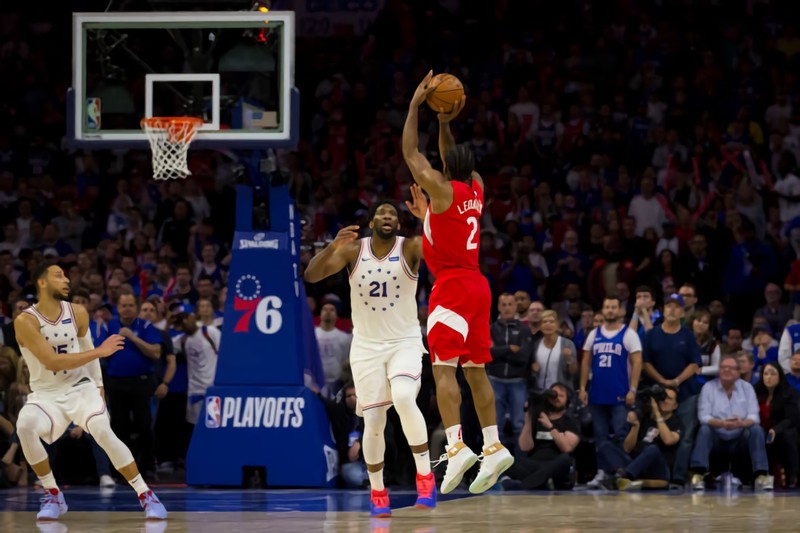 Game Summary
Raptors took the lead on the scoreboard with a good balance between quick breaks and perimeter throws, they were also doing a good defense, by the 76ers were looking to discount but Raptors remained firm in their approach, ends the fourth Raptors winning by 1 possession.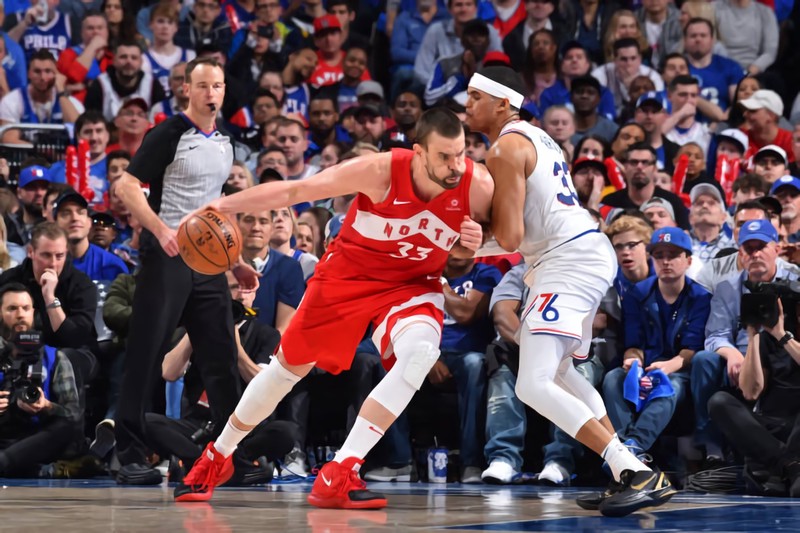 Philadelphia was approaching but Toronto kept the advantage of 2 possessions, the game began to be more competitive, and the defensive level of Philadelphia was rising, Raptors continued to attack in the inner zone, finishes the first half 47 - 45 up Raptors.
Second Half
This quarter would be the most balanced because the teams would play their best basketball, Leonard was the offensive factor for the Raptors who were consistently converting the shots from the perimeter, by the 76ers the perimeter players did the job, finishes the quarter with both teams equal on the scoreboard.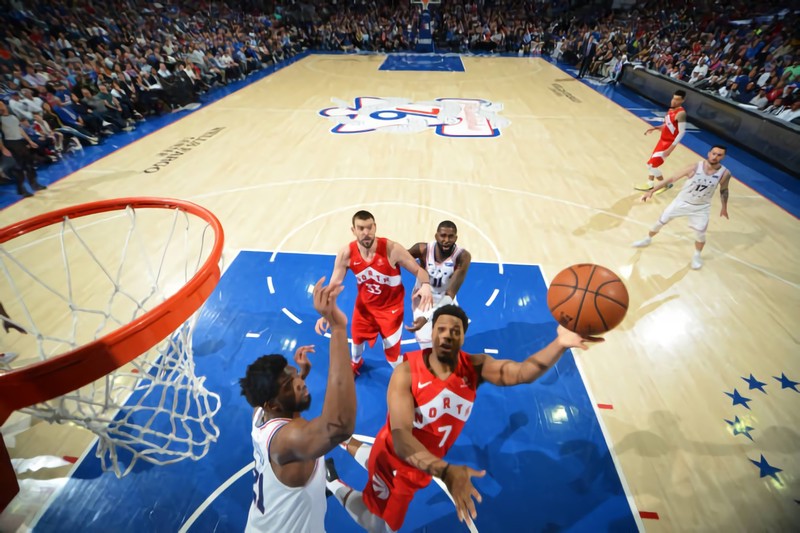 Very even at the end of the period, the teams kept a closed game, Leonard was the one that guided the Raptors, while Philadelphia leaned on the perimeter to be close, a masterful shot under Leonard's pressure would be the key in the victory of Raptors over 76ers, 101 -96.
Details and Personal Analysis
It was an excellent game where we could observe and analyze much balance, Leonard was loading the Raptors offensive from start to finish, because as the game progressed was more decisive on the scoreboard, by the 76ers Jimmy Butler was their offensive factor and competed in a duel against Leonard in the quest for victory, we reached the last quarter and the game remained extremely closed, the key play was an incredible shot from the perimeter of Leonard in front of his marker Embiid basketing the shot in the face and giving victory to the Raptors in an intense and competitive encounter, equaling the series to 2 games per side.
Best Performances
Kawhi Leonard 39 Pts. 14 Reb. 5 Ast.
Marc Gasol 16 Pts. 5 Reb. 3 Ast.
Kyle Lowry 14 Pts. 6 Reb. 7 Ast.
Leave me your impressions if you read the publication or enjoyed the encounter.