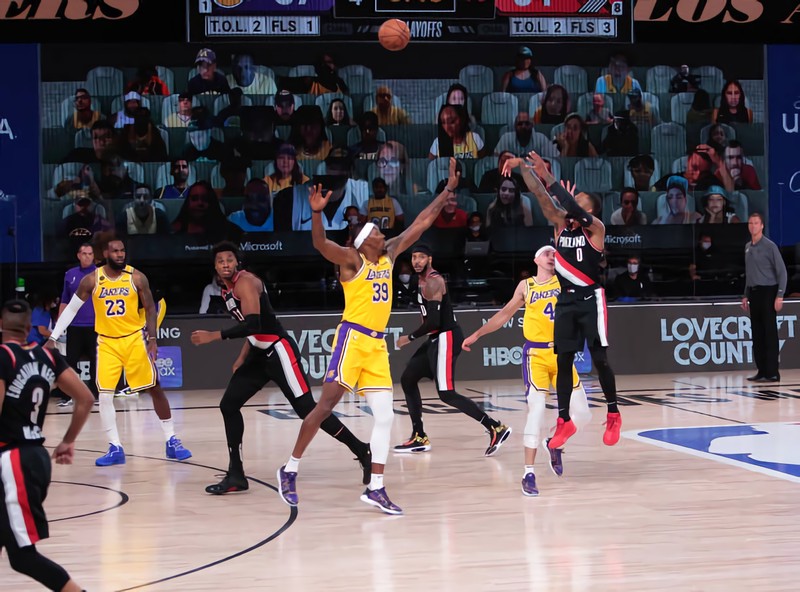 Tuesday's Playoffs star to enjoy the game between the Los Angeles Lakers and the Portland Trail Blazers in what will be a very interesting and competitive duel with a particular seeded number 8 as the Blazers are.
Game Impressions and Analysis
The first few minutes were dynamic as both teams tried to impose their pace but Portland would get the better of the game through quick breaks, Portland continued to hone their offense and adjust their defense, Lakers sought to discount but Blazers held firm, Blazers would take the first quarter by 11 digits.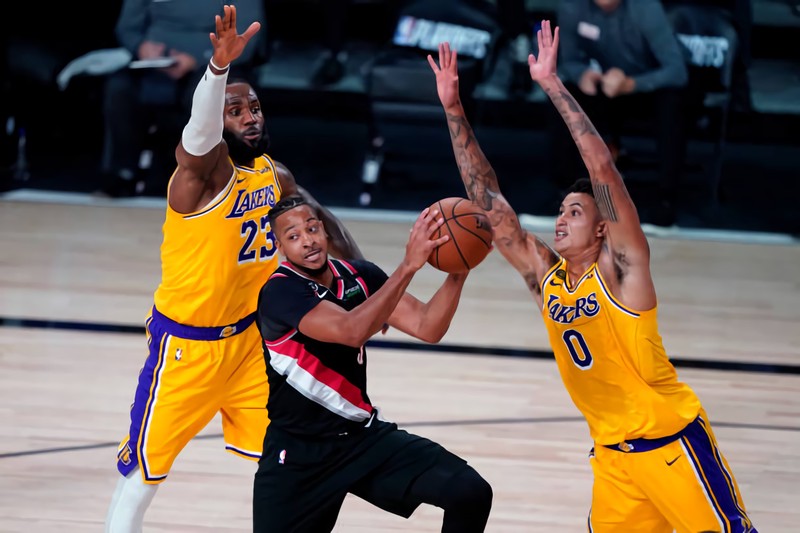 Portland continued to complicate the game for the Lakers but the reaction of the Lakers would come with 2 shots from the perimeter and a quick break and they would be 1 possession, Blazers would regain part of the advantage through a shot from the perimeter of Lillard, the first half is won by Portland by 1 digit.
Blazers would regain the lead in the first minutes of the 2nd half, but Lakers would take the reaction they needed and move to 1 possession, Blazers showed excellent ball rotation giving them a 2 possession advantage, Portland held the lead for 1 possession at the end of the 3rd quarter.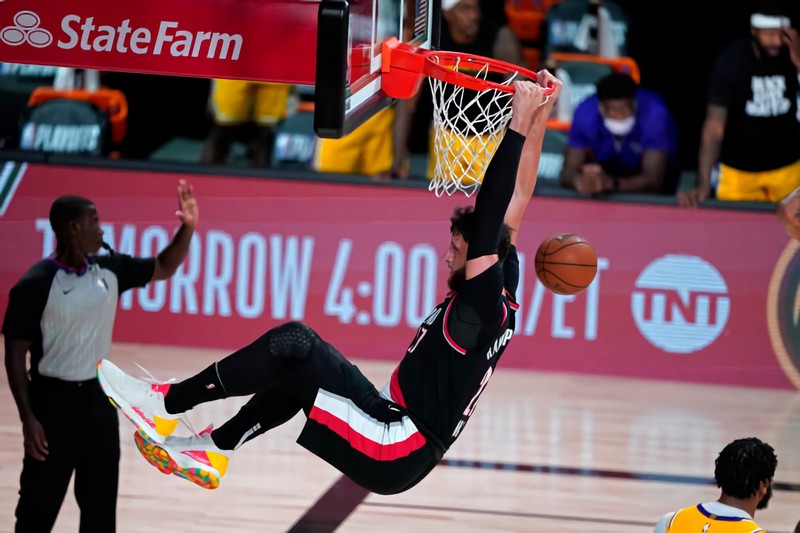 Portland kept their game plan, but Lakers would react with shots from the perimeter would go up on the scoreboard, Blazers would not be left behind McCollum and Lillard would take over the offense, Portland's closing would be great, Lakers would try to discount, but Blazers would take the game in a historical day 100 - 93 beating Lakers.
Best Performances
Damian Lillard 34 Pts. 5 Reb 5 Ast.
CJ McCollum 21 Pts. 5 Reb.
Jusuf Nurkic 16 Pts. 15 Reb. 3 Ast.
Leave me your impressions and opinions regarding the meeting to establish a luxurious interaction.