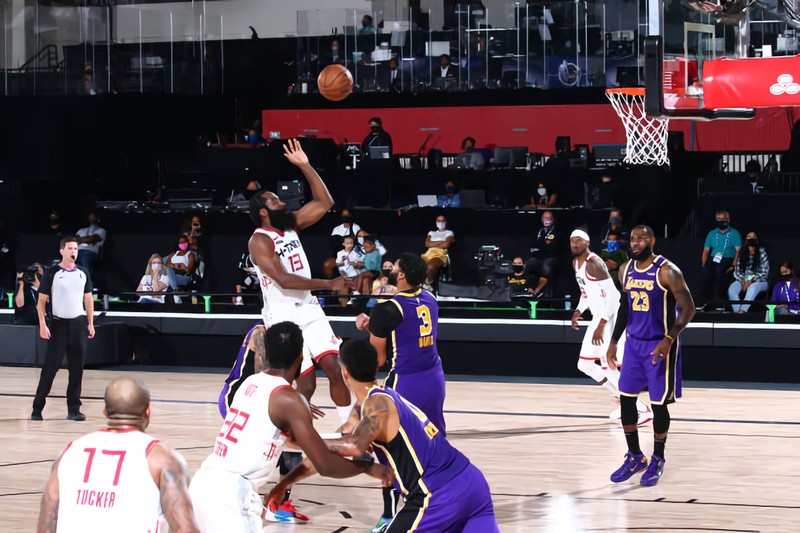 1st game of the series between the Los Angeles Lakers in the face of Houston Rockets in the Western Conference semifinals, this Friday's star game that will be very attractive.
Game Impressions and Analysis
The Texan team would take the lead on the scoreboard through James Harden's offense, Lakers was having a lot of ball loss, Rockets were also attacking in the middle distance zone, Lakers would have some reaction and they were discounting part of the advantage, ending the first quarter winning Rockets by 1 digit.
Houston continued with the game plan that was giving them results through the perimeter and penetrations in the painted zone, Lebron James would respond from the 3 point line to shorten the advantage, Rockets remained faithful to his game, but the reaction of Lakers would come with the offense of Anthony Davis and the good defense that would feed the offense and even the score, ended the first half winning Rockets by 9 digits.
The Lakers would start the 3rd quarter with a better attitude and they would discount bringing the score closer, although the Rockets were counting on Harden's offense who was being a key factor in keeping the Texas team ahead, the game remained closed and would end the 3rd period winning Rockets by 7 digits.
At the beginning of the 4th period, the Rockets continued to improve their percentage on offense and the Lakers made bad decisions that led them to continue losing opportunities, not finding a way to score. Houston made a great game plan and increased the advantage through Harden's offense, ending the game 112 - 97 in a victory for the Rockets over the Lakers.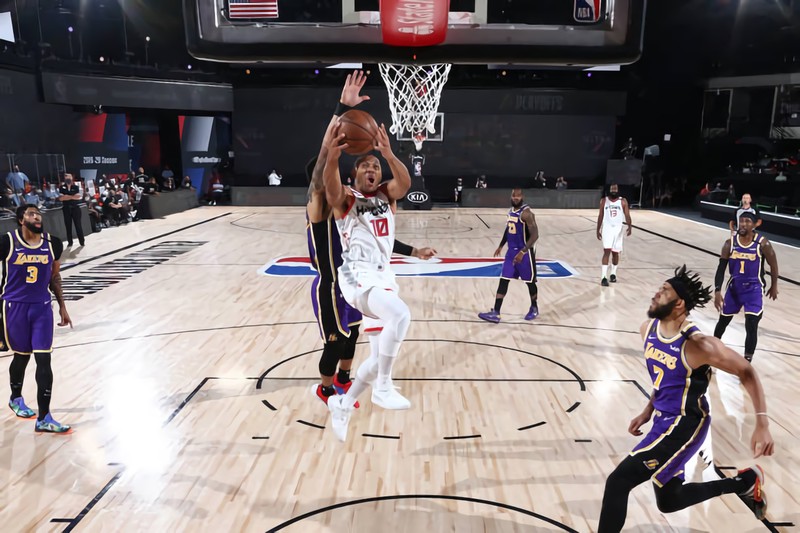 Best Performances
James Harden 36 Pts. 2 Reb 5 Ast.
Russell Westbrook 24 Pts. 9 Reb. 6 Ast.
Eric Gordon 23 Pts. 3 Reb. 1 Ast.
Leave me your impressions and opinions about the game and we will establish a truly luxurious interaction.