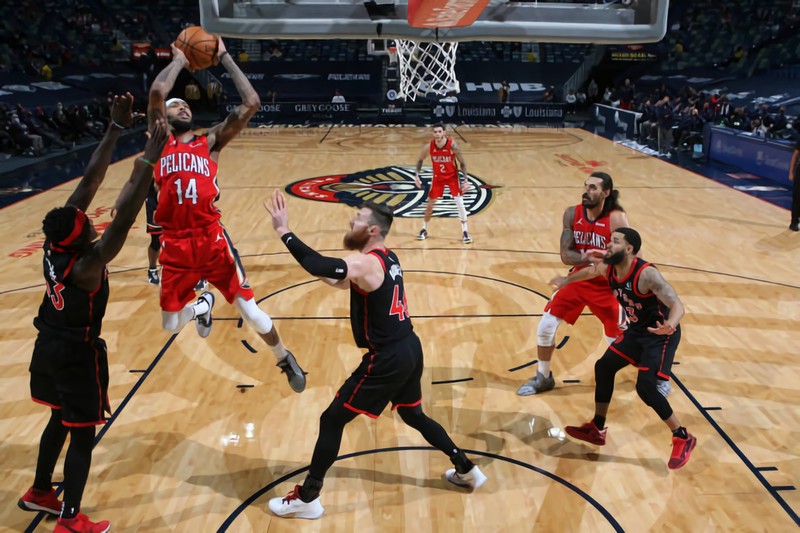 Happy New Year 2021 to all the community and to those who always support and read me, we have spent a year that was absolutely complicated, but we are back after the New Year's Eve to receive this new year full of the best energy.
This time we will watch the New Orleans Pelicans play against the Toronto Raptors in the first game I will play in this new year, which will undoubtedly be attractive to all NBA lovers.
First Half
Pelicans would start concentrating on an energetic game plan and take the lead on the scoreboard, Ingram continued to contribute to the offense with a medium distance shot and then with an effective shot from the perimeter giving New Orleans an 8 point lead while Raptors still didn't feel comfortable in the game, ending the first quarter winning Pelicans by 3 possessions.
Raptors would adjust their defense and offensive configuration and decrease the lead to 1 possession, the duel was a two-way street, Pelicans regained the lead through an effective shot from the Ingram perimeter but immediately Raptors countered, VanVleet connected from the 3-point line and a double in penetration and gave the Raptors a 6-point lead, ending the first quarter winning Raptors by 2 possessions.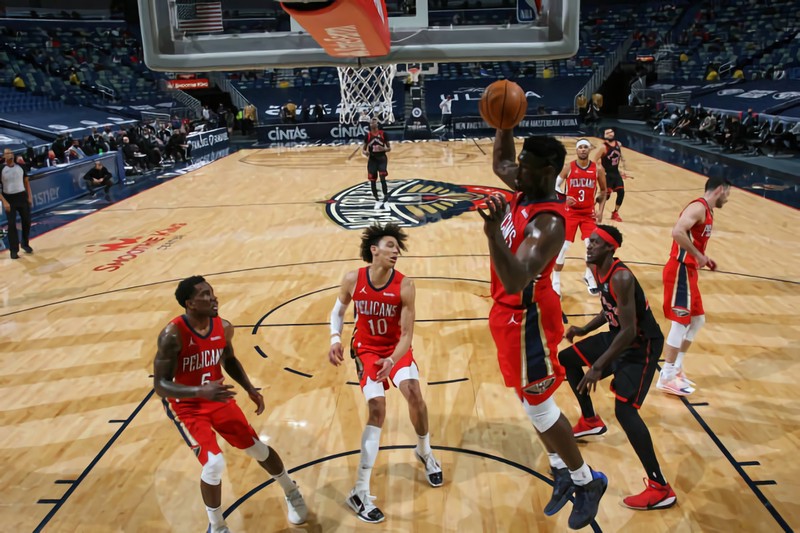 Second Half
Pelicans would react and even the game as Ingram continued to impact the New Orleans offense and the game became more and more interesting, Bledsoe would assist Adams who scored a mid-range hook, Raptors took the lead again with an effective shot from the perimeter of Norman Powell then Hart would also respond from the 3-point line and converted taking the lead again, ending the 3rd period with Pelicans winning by 2 possessions.
Pelicans continued to take the lead this time with 10 points, Raptors were looking for the formula to discount, but Adams would assist Hart who scored an effective shot from the perimeter, Raptors would react with effective shot from the 3-point line of Anunoby would place the game for 5 points with 3:57 minutes to go, ending the match with a victory for Pelicans over Raptors 120 - 116 who would have a better close.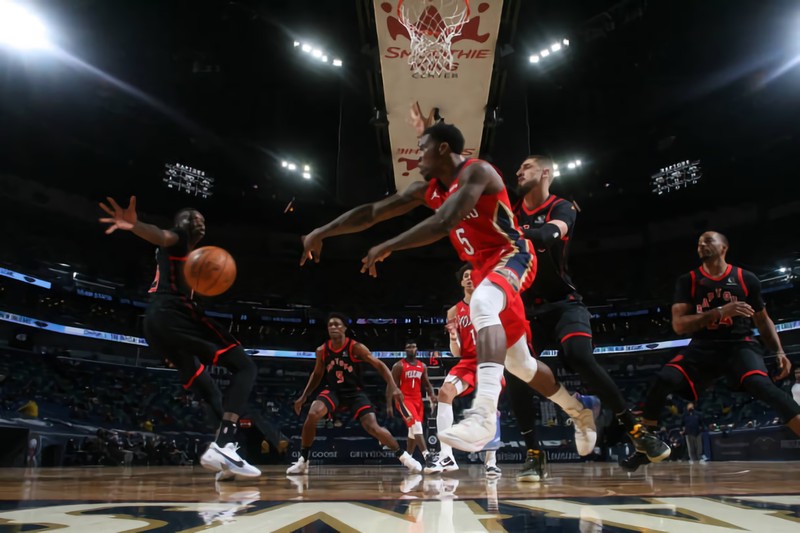 Best Performances
Brandon Ingram 31 Pts. 6 Reb. 4 Ast.
Zion Williamson 21 Pts. 7 Reb.
Eric Bledsoe 19 Pts. 5 Reb. 10 Ast.
Leave me your impressions and opinions about the game and we'll establish a truly luxurious interaction.
You can also follow me on:
Twitter: @agfnzn
Instagram: @dread_negro