Excellent and attractive game to enjoy the dynamic offensive of the Thunder against the perimeter game of the Rockets on this Saturday night stellar in the NBA.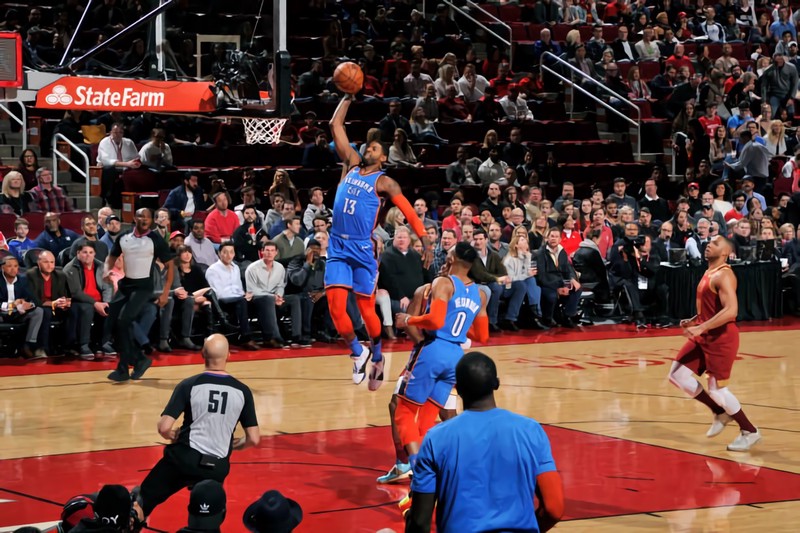 Game Summary
At the beginning the game flowed with a closed marker, as the level of competition was balanced, so much so that it was difficult for Rockets to get away from the Thunders, ends the first period winning Houston by a single possession.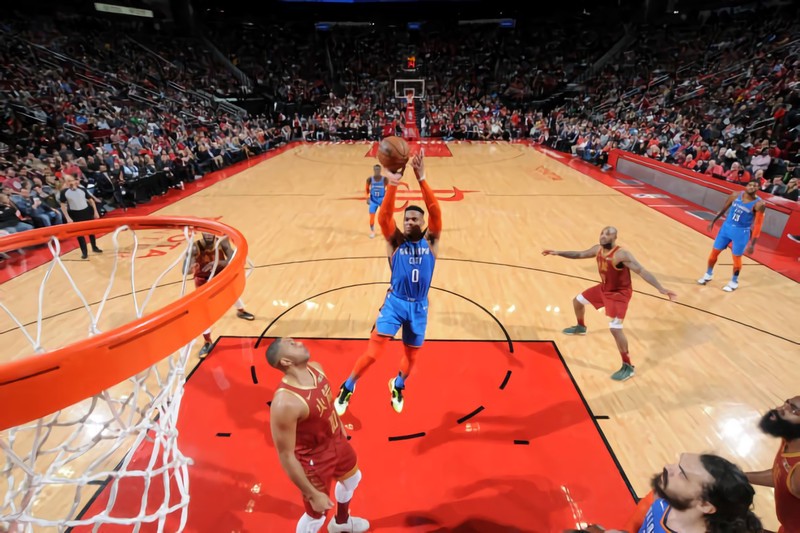 When entering the second period Rockets began a reaction applying their offensive power and accumulating a great advantage by winning the quarter partial explosively with a high percentage, Oklahoma was apathetic in defense and more on offense, ends the first half 48 - 72 Rockets up on the scoreboard.
Second Half
In the second half was gestating a change Thunder gradually began to file the advantage of the Rockets and in a great reaction increasing its offensive and defensive volume managed to place a single possession of the Rockets, Oklahoma wins the partial of the quarter finished the period equalized both teams on the scoreboard.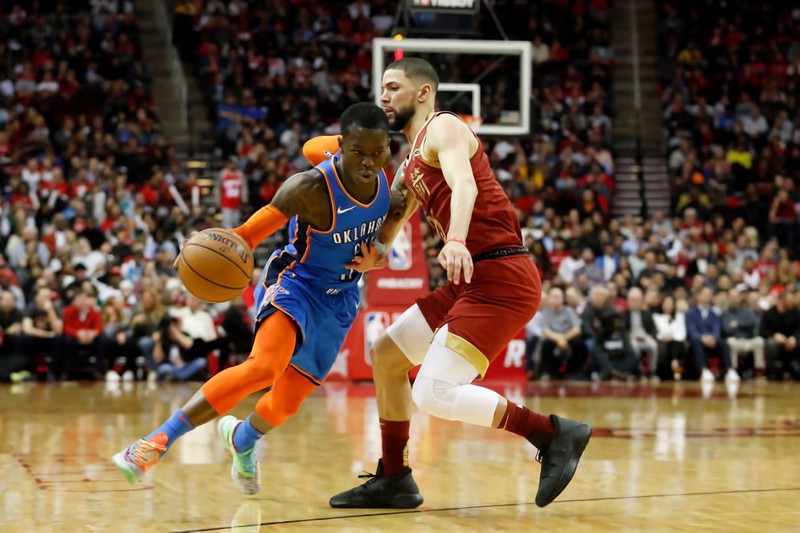 In the fourth final Oklahoma went up through their excellent performance and offensive dynamics, but Rockets followed them closely tried to counter until the game began to change from leadership in partial, Paul George attacked very intelligently and was the key like the German Schroder in the reaction of the Thunders, the partial wins Oklahoma and would take the match defeating the Rockets 117 - 112 in a great comeback.
Details and Personal Analysis
Very interesting game that had 2 panoramas totally different, in the first time the game won it of firm way Houston with a great advantage but in the instances of the second time would arrive the reaction of the Thunder who from that moment took the balance of the game and performed the best of their offensive and their defense, in the closing already in the last quarter George and Schroder were the key pieces for the victory of Oklahoma over the Rockets.
Best Performances
Paul George 45 Pts. 11 Reb.
Russell Westbrook 21 Pts. 12 Reb. 11 Ast.
Dennis Schroder 17 Pts.
Leave me your impressions if you enjoyed the game or read the publication.