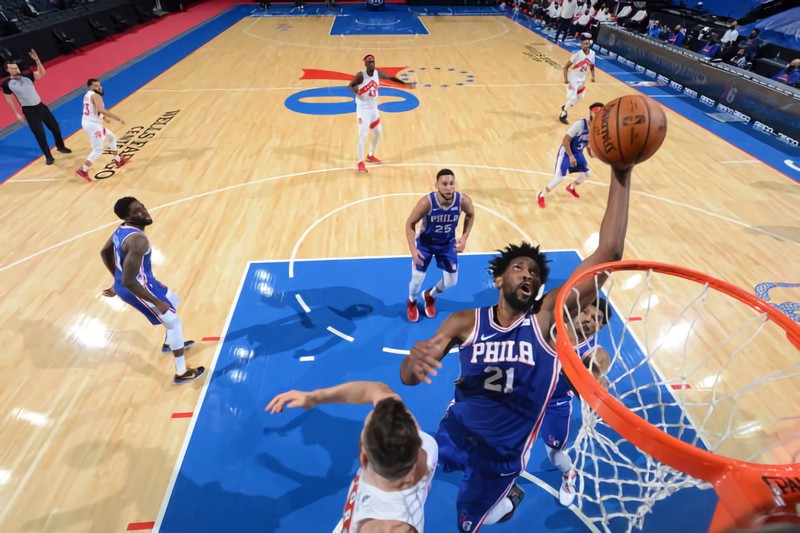 We needed the NBA to remember it every time we enjoyed each of their duels, even though the break was short between seasons, today we will watch the Philadelphia 76ers face Toronto Raptors in a game that will be exciting.
First Half
Unsurpassed the very balanced start, the teams evened out the score with fluidity and a lot of rhythm, but Raptors would have a great reaction scoring multiple shots from the perimeter taking the lead on the scoreboard, 76ers stayed close despite Toronto's excellent offense, another effective shot from the perimeter came from Lowry who increased the lead, ending the first quarter winning Raptors by 11 points.
The Raptors' percentage of field from the perimeter was mind-boggling and they continued to take the lead this time by 14 digits, Philadelphia would react in a heartbeat, and would move into 2 poses, the Raptors would again react with effective perimeter shots from Lowry and Anunoby, ending the first half with Toronto up on the scoreboard.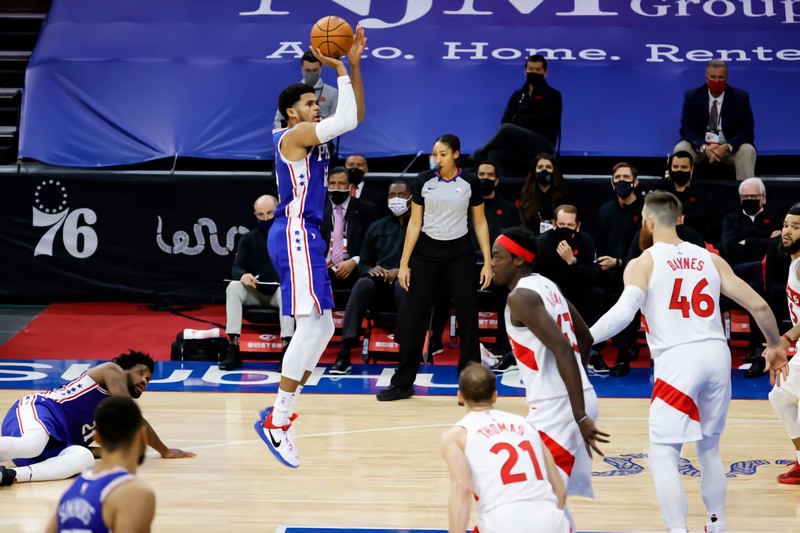 Second Half
Raptors would leave the match as they left it with the high percentage of field from the perimeter and maintaining an excellent defensive level, 76ers looked erratic and could not find the formula to discount, the Raptors' triple festival continued this time Siakam was added with another accurate shot from the 3 point line, 76ers woke up and discounted the advantage to 2 long poses, the period ends with the duel equalized.
Lowry would start with his boots on, giving Raptors the advantage with an effective shot from the perimeter at the start of the quarter, 76ers would improve their game plan and draw the match, Baynes would score an effective shot from the perimeter and give Raptors the advantage, 76ers would close better and defeat Raptors 100 - 93 in an atypical match. It should be noted that Baynes' 3-point shot was cancelled out by the referees in an unusual way.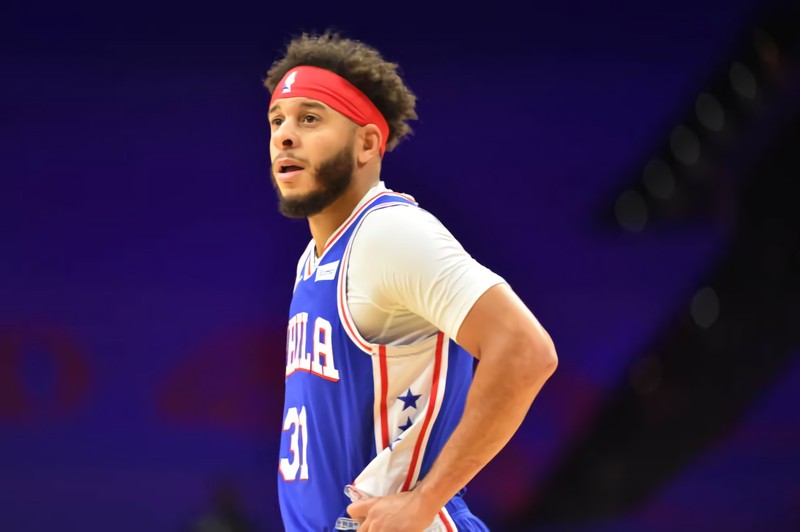 Best Performances
Joel Embiid 29 Pts. 16 Reb 4 Ast.
Tobias Harris 26 Pts. 11 Reb. 3 Ast.
Seth Curry 17 Pts. Reb. 4 Ast.
Leave me your impressions and opinions about the game and we will establish a real luxury interaction.
You can also follow me on:
Twitter @agfnzn1
Instagram @dread_negro